No-Bake Nutella Cheesecake is a perfectly easy dessert recipe for any occasion. The filling doesn't rely on gelatin or whipped cream and contains just three ingredients!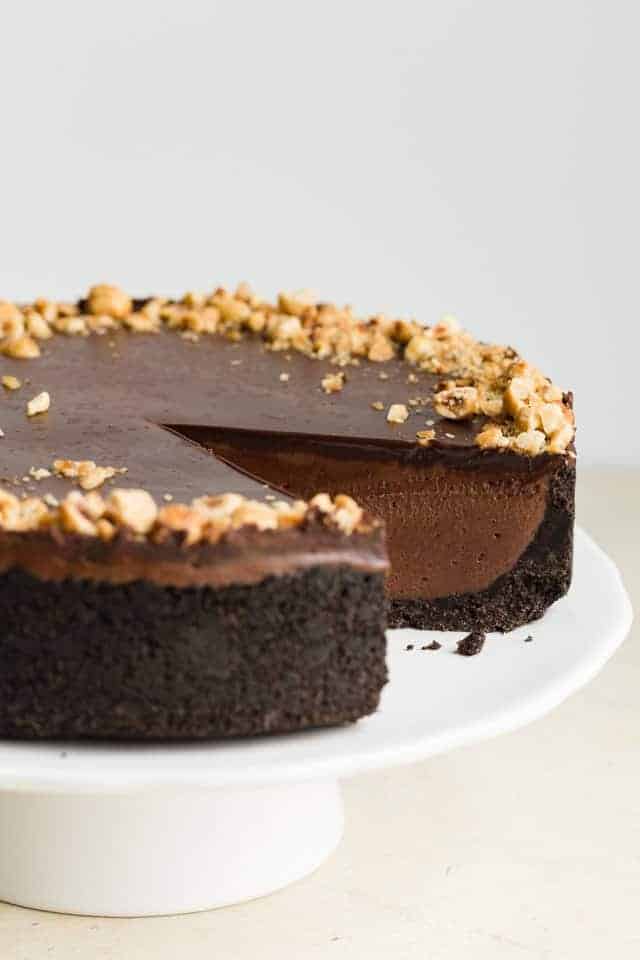 I am so excited about today's recipe. It's been requested by so many of you over the last year and I finally got around to making it.
As I write this I'm watching snow flurries fall from the sky. It is mid-April and it's snowing!! Can we get warm weather that wants to stick around?!
Typically on a cold day like today, I'd crank up the oven and churn out all the baked goods. But instead, I'm sitting in front of the fire with a slice of No Bake Nutella Cheesecake.
It's totally the cure for these dreary day blues! Continue reading…