This easy Butterscotch Toffee Cookies recipe may be the best flavor of cookies you've ever tasted. They are simple enough to whip up anytime you're in the mood for a wonderful treat. 
This post has been updated with new content and photos. The original post was first published September 17, 2014.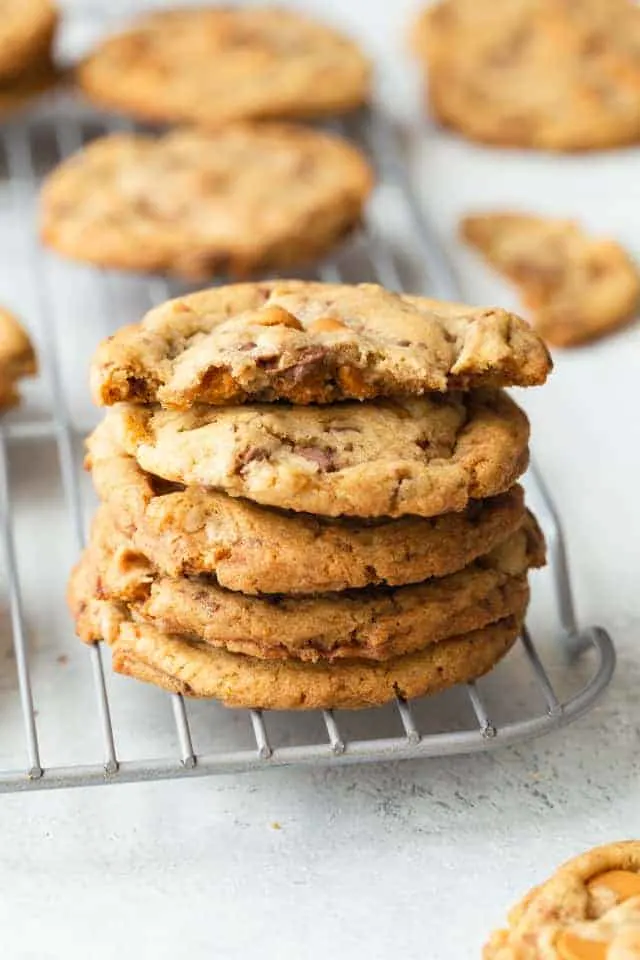 Butterscotch toffee cookies
I know how much you love my chocolate chip cookie recipe. Well, I took that same recipe and made a few adjustments. And I added butterscotch chips and chocolate toffee bits.
This resulted in the chewiest butterscotch toffee cookie. It's pure cookie satisfaction!
I started with my chocolate chip cookie base. I'm using all of the same ingredients, just different amounts and the addition of cornstarch. The cornstarch made these cookies extra soft while the added egg yolk added chewiness. The perfect combination.
There are so many ways to jazz up this cookie base! I've made granola cookies and chocolate apricot chunk cookies using this same recipe as a base. Continue reading…