This Strawberry Cheesecake features a creamy cheesecake on a graham cracker crust topped with fresh strawberry sauce.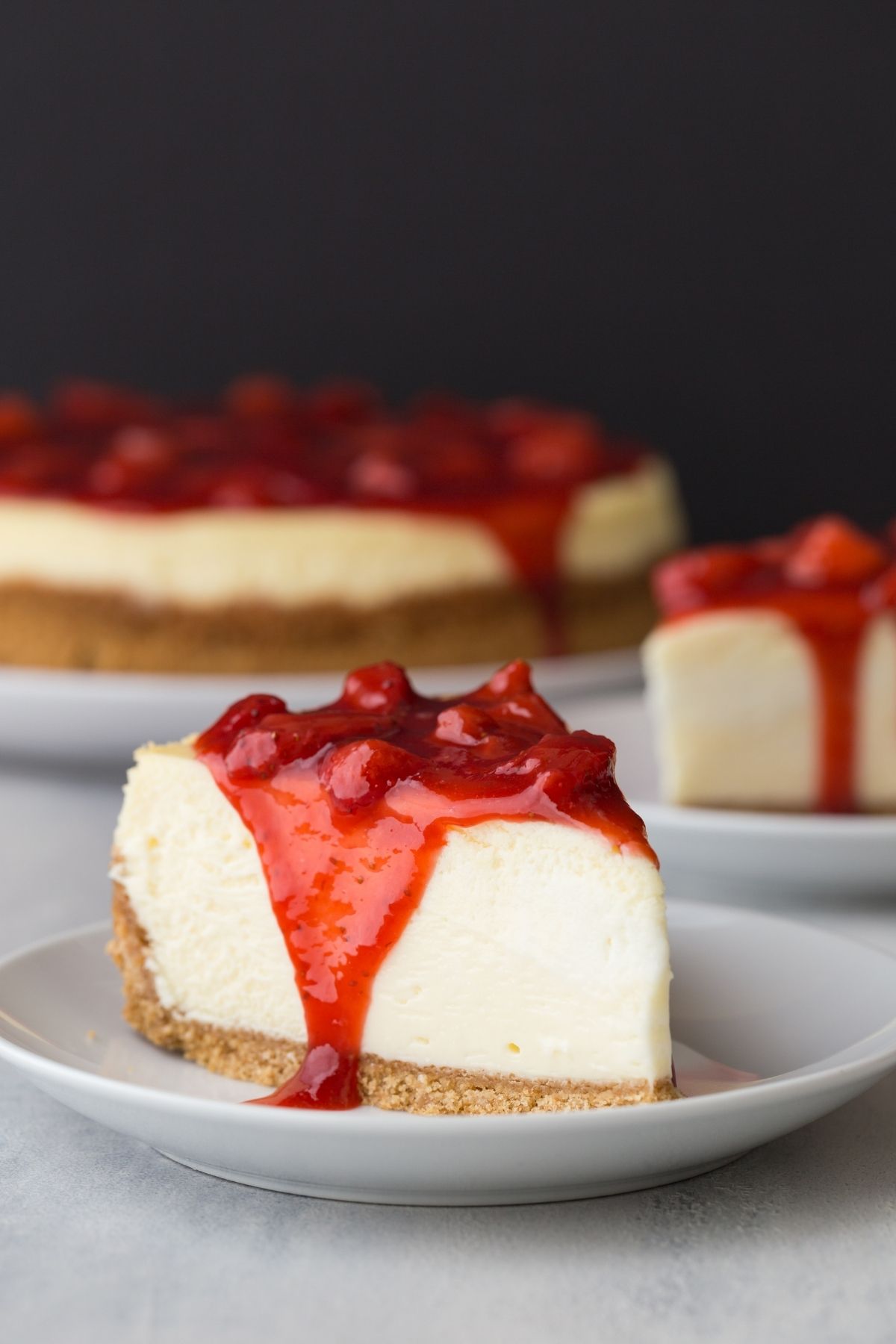 Strawberry cheesecake
It's no secret that I love a silky smooth cheesecake. I've made several of them over the last two years. My most popular one being a luscious Nutella cheesecake and followed by that is my favorite triple chocolate cheesecake.
But today we're celebrating my supremely creamy cheesecake and I've topped it off with a homemade fresh strawberry topping.
You guys, this is one swoon-worthy dessert. I sent one to my husband's new boss and got rave reviews.
There's really nothing fancy with today's recipe. It's simple, light, and fresh. You'll probably be able to enjoy more than one slice without feeling bogged down and heavy.
And with strawberries coming into season soon, I can think of no better way to highlight this bright red, juicy fruit.