This bread pudding is undeniably the best! It's loaded with warm cinnamon, nutmeg, vanilla and topped with an orange custard sauce.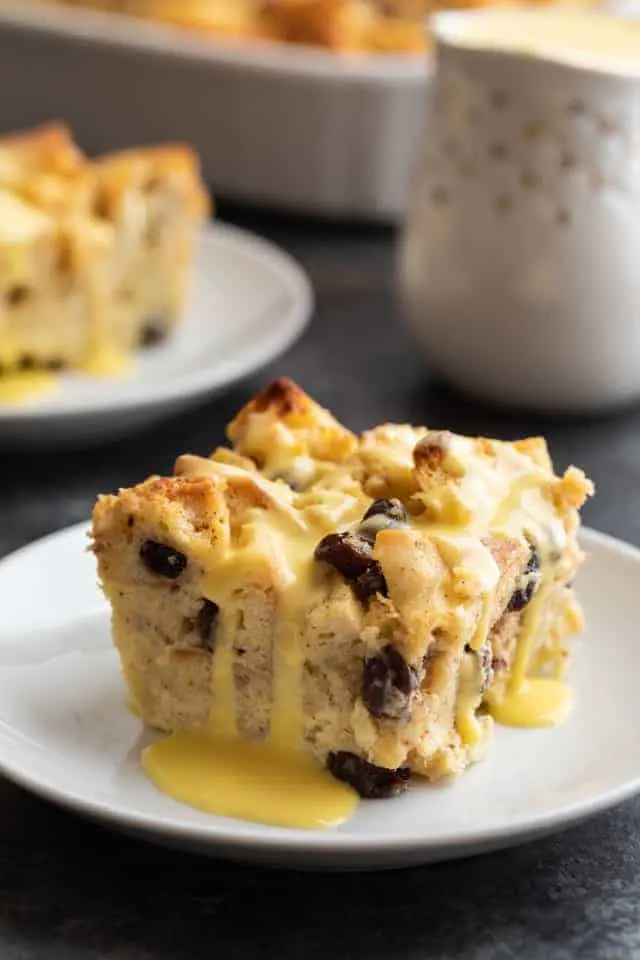 Bread pudding is a popular dessert made with stale bread. The bread is soaked in a custard mixture of cream and/or milk, eggs, and butter.
There are sweet and savory versions of bread pudding and today I'm sharing with you my favorite sweet version. I came across this recipe on an episode of Hot Ones featuring Terry Crews.
It's sweetened with sugar and has hints of cinnamon and nutmeg. Raisins are sprinkled throughout and the whole thing is baked in a casserole dish.