A basic Sour Cream Pound Cake that is just like grandma used to make! Top it with whipped cream and fresh berries for a taste of nostalgia.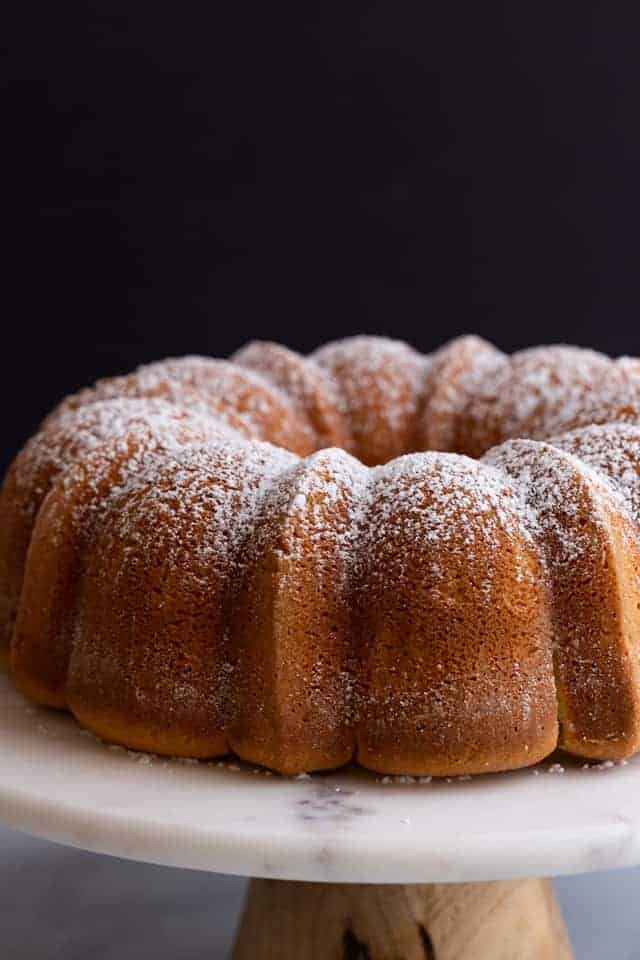 Sour Cream Pound Cake
This moist pound cake recipe is one of the best you'll try. It's made just like the traditional version only replacing half the butter for sour cream. This yields a softer and moister cake texture.
I've made a number of pound cakes including peach pound cake, orange pound cake, and honey bun pound cake. But, I do believe today's recipe is the simplest one with the best texture and flavor.
It's even better when you top it with homemade whipped cream and fresh berries. Vanilla ice cream with a drizzle of caramel sauce is also a great way to enjoy this cake!