These tender peanut butter blossoms are an absolute favorite! They feature a melt-in-your-mouth peanut butter cookie rolled in sugar and topped with a chocolate kiss. This is one cookie you'll want to make over and over again!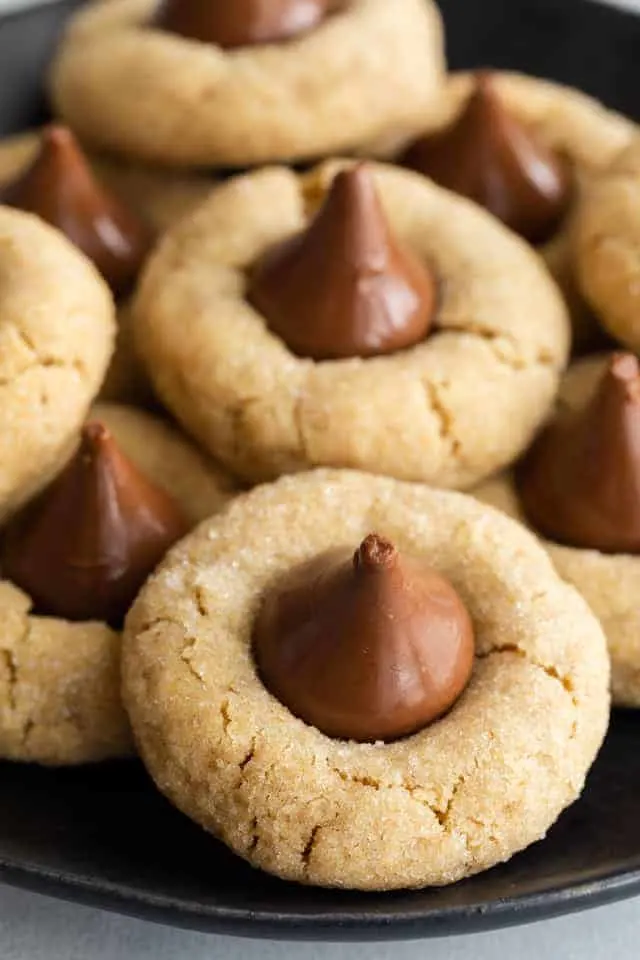 Peanut butter blossoms
This time of year, it's all about cookies. I just love the smell of cookies baking in the oven these peanut butter blossoms are no exception.
Classic recipes are just so comforting. Chocolate chip cookies, sugar cookies, and butter cookies are some of the most well-loved classics on the blog.
To add to those, I'm bringing peanut butter blossom cookies to the forefront. And if you're a chocolate and peanut butter fan, I'm certain you will love these cookies.
I adapted them from my soft peanut butter cookies which have been adored by so many of you. I made just a few small changes so the cookies wouldn't spread so much. The end result is a puffy peanut butter cookie with crackly tops.
A single milk chocolate kiss is pressed right on the center of the warm cookie. The bottom of the kiss will melt slightly then harden as the cookie cools, adhering the kiss to the cookie.
This classic Christmas cookie is one you must make this year!