Lemon Chess Pie is a such a classic southern dessert that yields phenomenal flavor. The curd-like filling rests on a flaky pie crust and it all comes together with just a handful of ingredients!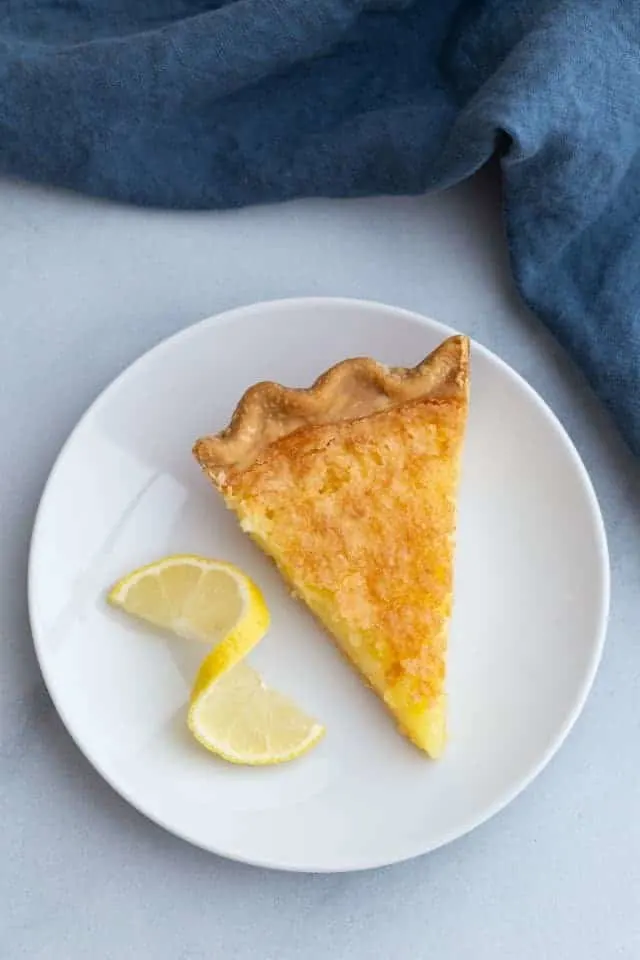 Lemon Chess Pie
Another fantastic reader request coming at you today – Lemon Chess Pie!
I received an email several months ago asking if I could make a lemon chess pie. I had never had chess pie before so I put the request on the back burner until I had the chance to taste one then try to make one of my own.
The incredible thing about this pie is it is so easy. You bake the crust, whisk the filling together and pour it into the hot crust, then pop it back in the oven until the filling is almost set.
The filling reminds me of my lemon curd. It's tangy, sweet, and oh so creamy. You should know by now I'm a sucker for creamy desserts. If you need a reminder, check out my honey pie!