This classic peanut brittle recipe is easy to make, full of buttery peanut flavor, and is great for packaging up as holiday gifts.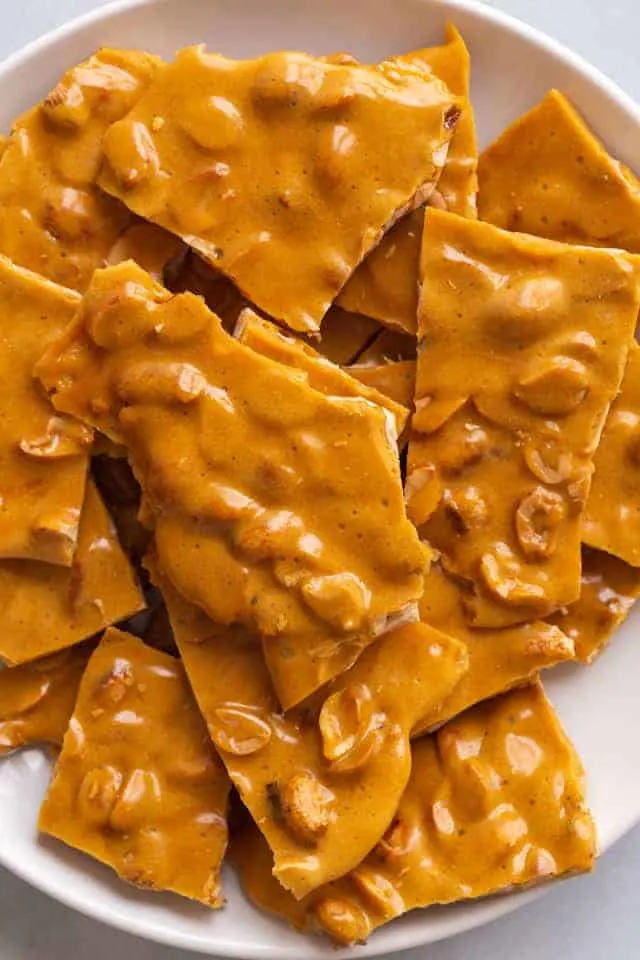 One of the best things about the holidays is biting into a crunchy, butter shard of peanut brittle.
It's such a classic treat around this time of year. One that my family has enjoyed for decades.
I love making edible gifts for the holidays! Chocolate espresso spoons are often my go-to choice along with chocolate truffles and peanut brittle.
This old-fashioned recipe for brittle uses very basic ingredients like sugar, corn syrup, salt, peanuts, butter, baking soda, and vanilla.
There's a good amount of corn syrup in this recipe to prevent the sugar from crystallizing so the brittle isn't grainy.
The end result is shiny shards of sugary brittle that dissolve on your tongue with crunchy peanuts that are toasty and flavorful.
Is so good and anyone would be happy to receive this edible gift for Christmas!