Lush and creamy, this Chocolate Buttercream Frosting is silky and holds up well when piped. Plus, it's melt in your mouth delicious and simply the best!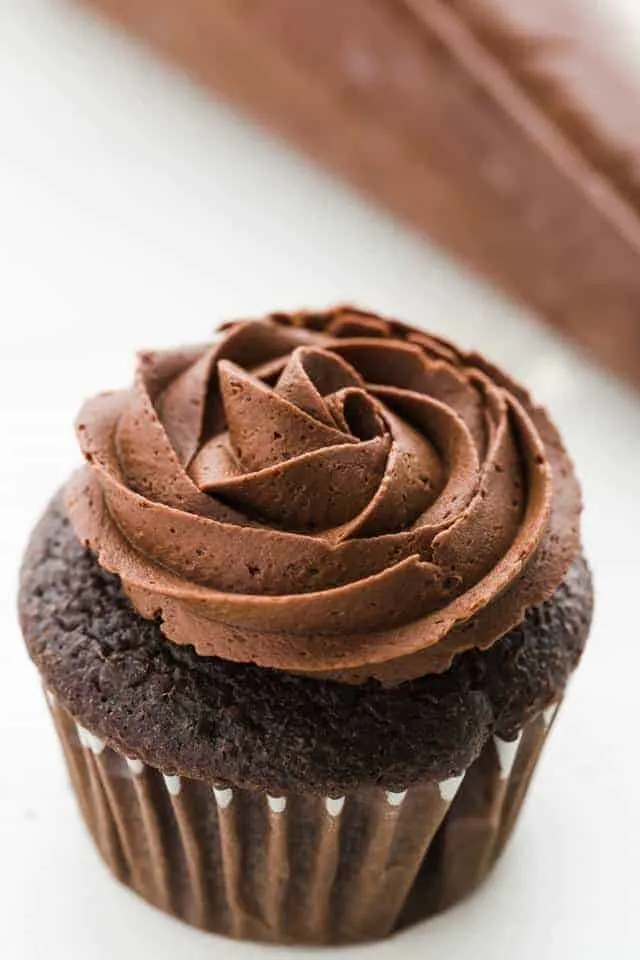 Chocolate Buttercream Frosting
It's taken me some time to find a chocolate frosting that is extraordinarily decadent but, today, my search is finally over. This frosting is so silky, smooth and yet it is sturdy enough to be piped.
I've made this buttercream several times now and it gets rave reviews with everyone who tries it. It's practically the same as my basic vanilla buttercream frosting but with the addition of cocoa powder.
This easy Chocolate Buttercream Frosting recipe is one that will pair wonderfully with chocolate cake, chocolate cupcakes, or vanilla cake! Made with the perfect ratio of butter, heavy cream, cocoa powder, and confectioners' sugar, this frosting is incredibly silky and rich.
If you follow all the tips and advice I give you, you'll have an amazing frosting that turns out perfect every time you make it!
Now, I must admit chocolate is not my favorite. I mean, it's delicious but I'll get sick if I eat too much of it. However, this frosting was something I couldn't resist taking samples of.
It's just so dang decadent. And it's surprisingly not cloyingly sweet. You can eat spoonfuls without getting a toothache.
If you are a chocolate lover or know someone who swoons over ultra decadent desserts, then you must give this frosting a try. Continue reading…