This Chocolate Peanut Butter Cheesecake starts with an Oreo cookie crust, followed by a rich peanut butter filling, then topped with chocolate ganache and chopped peanuts. It's a decadent dessert that is well worth the effort of making a baked cheesecake.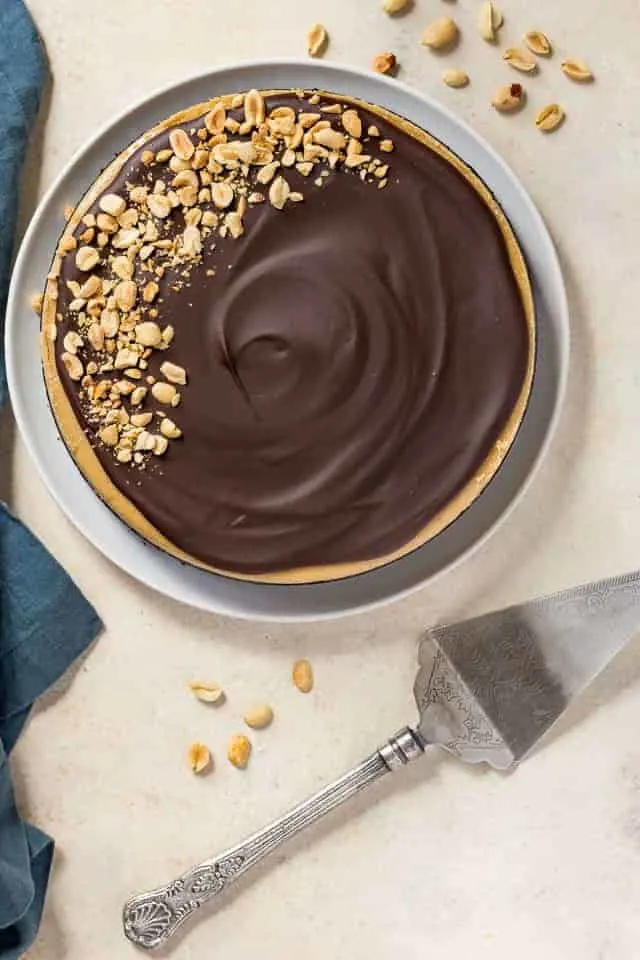 It's no secret I love cheesecake. I have so many different cheesecake recipes on the blog and will continue to add to the collection.
Today's recipe is a play off my popular Nutella Cheesecake. The recipe is pretty much exactly the same with the exception of using peanut butter instead of Nutella.
Make sure your read through my post on how to make the best cheesecake. There you'll learn all of my favorite tips and tricks for making a perfect cheesecake. If you follow those tips, your cheesecakes will come out creamy and free of cracks. Continue reading…