This post may contain affiliate links. Read the full disclosure here.
These cake pops are a fun Easter dessert. With a pastel coating and sprinkles, they'll be an adorable addition to your table!
Cake pops are the perfect size. Smaller than a cupcake, they offer just a bite or two of cake and frosting mixed together, with a sweet candy coating. It's a great "oh I shouldn't but maybe I will" treat for any afternoon.
Making these cakes pops with this homemade cake recipe is better than using a box cake mix. They're easy and fun to make and kids love to help decorate them.
For a darling Easter centerpiece – buy some floral foam or a styrofoam base at a craft store. Place the base in a small Easter basket or low vase. Cover the base with Easter grass and stand the cake pops up in the base.
For other fun Easter recipes, try my Chocolate Easter cake, Easter Macarons, or my favorite Moist Carrot Cake.
If you like other simple desserts for gift giving, try these oreo balls.
What is the trick to making cake pops?
Plan ahead and buy Bakery Emulsion at a craft store or on Amazon. It's not totally necessary but it will give the cakes a little something extra that makes them taste like they've been made at a bakery.
What is the coating on cake pops?
The coating on cake pops is made from melted candy melts. They are available in a variety of colors online or in craft stores.
What can I use instead of candy melts?
Chocolate, white chocolate, or almond bark can be great alternatives to candy melts. Just follow the directions on the package for melting them.
What You'll Need
Ingredients
Butter: Unsalted butter that is softened to room temperature will cream perfectly with the sugar.
Sugar: You'll need granulated white sugar for the cake, and confectioner's sugar for the frosting.
Eggs: I use 2 eggs at room temperature in this recipe.
Vanilla: Look for high-quality vanilla to use. I prefer Nielsen-Massey Madagascar Bourbon Pure Vanilla or you can make your own vanilla.
Flour: All Purpose flour is perfectly fine in this recipe.
Leavening: Baking powder is used to give the cake rise.
Salt: Salt helps to balance the sweetness.
Milk: Whole milk works best but you can also use buttermilk.
Bakery Emulsion: This ingredient is optional, but it adds a little extra that will make them them taste professionally made. I use this Princess Cake and Cookie Bakery Emulsion from Amazon.
Cream Cheese: Adds a rich tangy flavor to the frosting. Be sure to use full fat.
Candy Melts: You can find these at a craft store in the baking aisle or on Amazon. Pick a variety of fun pastel Easter colors.
Sprinkles: Optional, but extra adorable!
Recommended tools
This recipe isn't difficult, but it does have a number of steps. You'll need the following tools to make these cake pops as easily as possible.
---
How to Make Cake Pops
It's not difficult to make homemade cake pops. There are four separate tasks involved. Follow the directions step by step – make the cake, make the frosting, form the balls and dip them in the candy coating. It sounds like a lot, but its so much fun.
Make the cake. Cream together the butter and sugar. Add the eggs and vanilla. Mix in the dry ingredients followed by the milk.
Bake the cake. Pour the batter into the prepared pan and bake the cake for 20-30 minutes. It's done when a toothpick inserted into the center comes out with only a few moist crumbs attached. Cool the cake in the pan for 10 minutes and then invert on a wire rack to cool completely.
Make the frosting. Mix the softened butter and cream cheese until it is creamy. Mix in the confectioners' sugar.
This is an easy frosting that really serves as the glue for the crumbled cake – so we aren't terribly fussy about it.
Combine the cake and frosting. Crumble the cooled cake into small bits and add to the frosting. Mix on low speed until frosting and cake are fully combined.
Shape the cake balls. Use the small ice cream scoop to portion the mixture into balls. Place cake balls on a baking sheet lined with parchment paper and refrigerate for 30 minutes.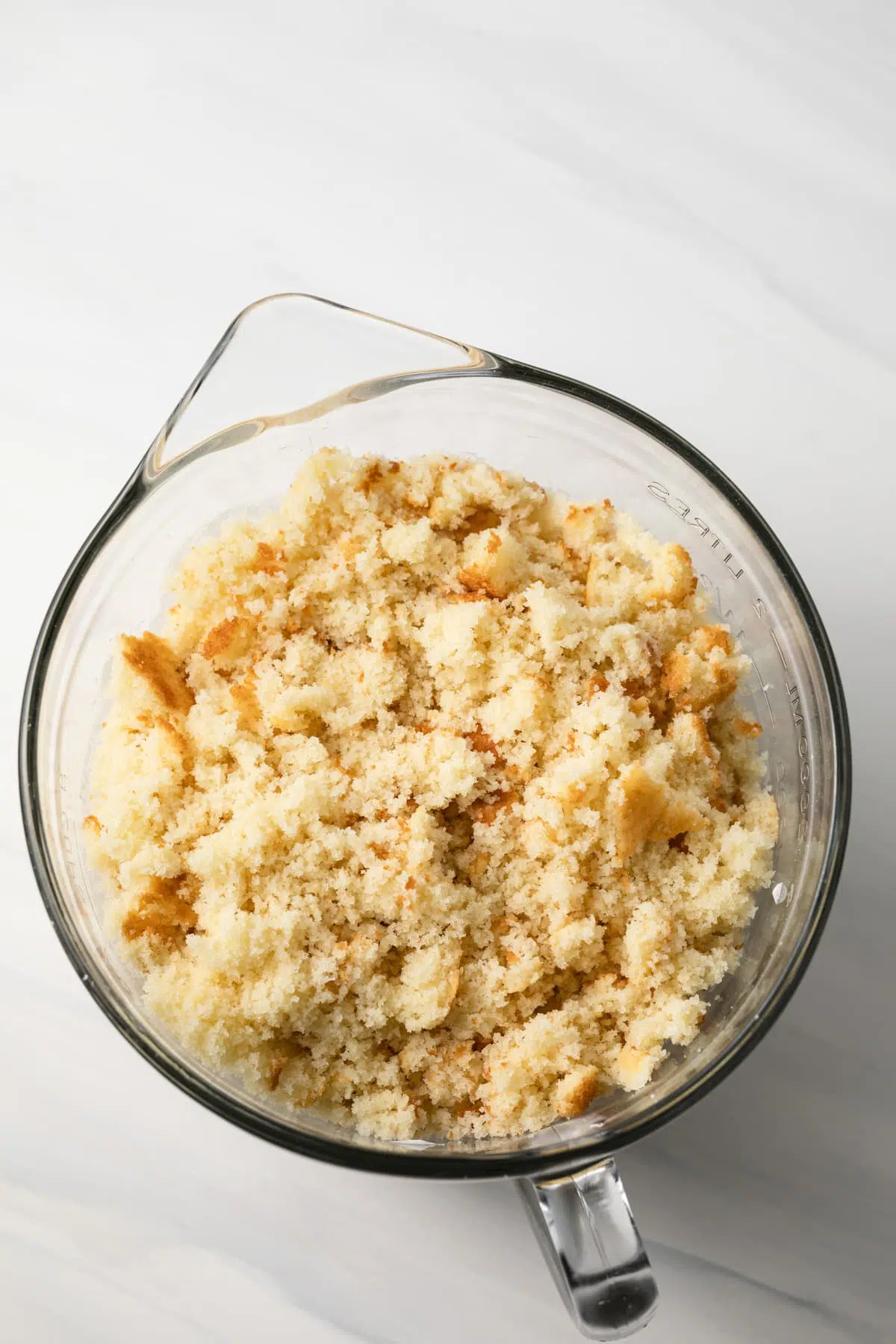 Coat the cake balls. Dip a lollipop stick about ½ into melted candy melts, then then insert half way into the cake ball. Dip the cake ball into the melted candy until it is fully coated. Tap off the excess coating.
Decorate the cake balls. Place cake pop upright in a styrofoam block or a cake pop stand and decorate with sprinkles before the candy coating hardens.
Tips For Success
Don't take more than 5 cake pops from the fridge at a time before you coat them. They will soften up and loose their shape.
Once the coating has set, put the cake pops back in the refrigerator of the coating will crack.
The chocolate or candy will become too thick and unusable if it gets too hot when melted.
If you want other flavors, use a half recipe of my chocolate cake or red velvet cake!
Storage & Freezing
The cake pops will keep for up to a week in the refrigerator if you don't eat them first.
If making ahead, bake the cake a day in advance and keep it at room temperature. Undipped cake balls will keep in the refrigerator for 2 days or in the freezer for 6 weeks.
Did you try this recipe? I would love for you to leave me a 5-star rating or comment. This way, I have a better understanding of which recipes you like and can create more of them.
Please take a moment to follow me on Instagram, Pinterest, Facebook, Youtube or sign up for my free newsletter to never miss the newest recipes and blog updates.
You can also shop my favorite baking tools. Thank you so much for your support!