Apple Pie with Brown Butter Crust
This post may contain affiliate links. Read the full disclosure here.
An Apple Pie with Brown Butter Crust will make your holiday or party spread complete. Gooey cinnamon apple filling nestled in a rich brown butter crust that is sure to be hit!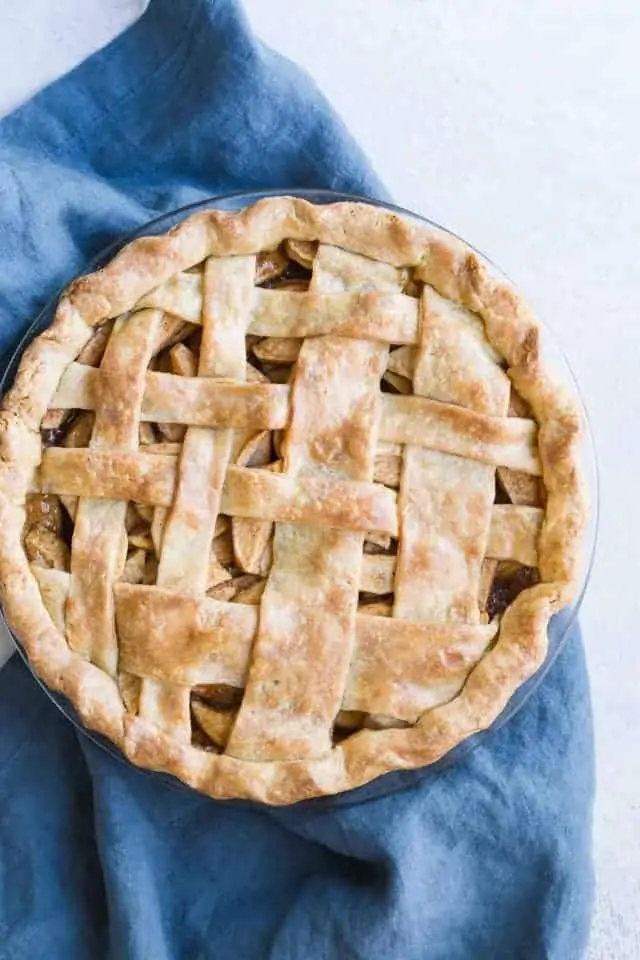 Do you remember this apple slab pie with brown butter crust? Now you can have all those delicious flavors in a pie that regular size!
The slab pie is good for feeding a crowd while the regular pie is great for a small gathering. Or you can just eat it all yourself. No judgment here.
My favorite thing about this pie is the brown butter crust. Have you tried this crust yet? It adds SO MUCH FLAVOR to any pie. Combined with apple pie filling, you really can't go wrong.
There's not really much difference between today's pie and the slab pie. Basically, it's just a reduced version. You should try my mini apple pies, apple strudel and apple cranberry pie after this one!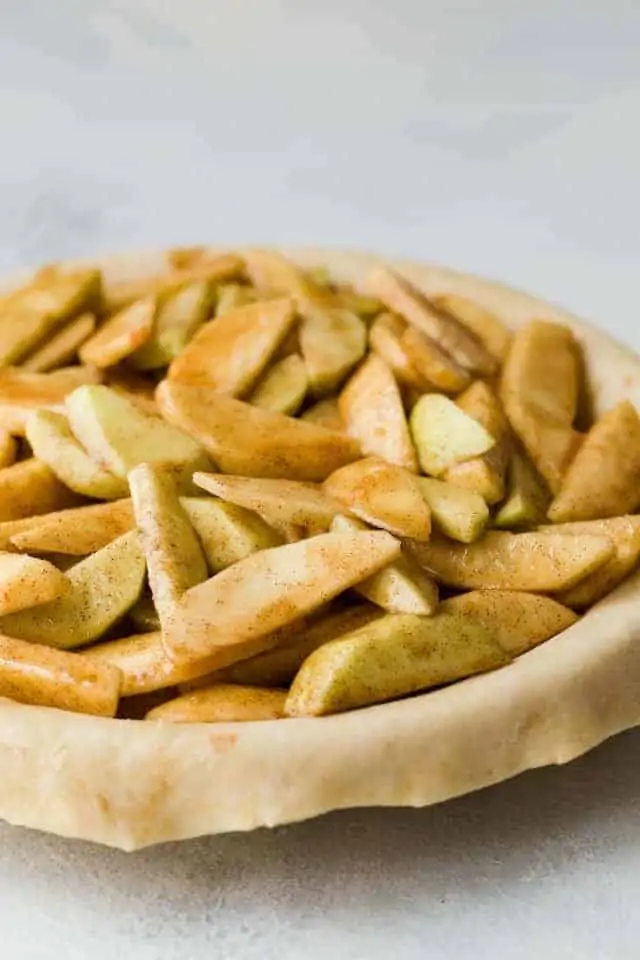 For the filling, most of the ingredients are the same. I did use all brown sugar in this version instead of a mix of brown and white sugar. I love that deep flavor contrast from the molasses in brown sugar.
I left quite a bit of cinnamon in the filling as well, only reducing it by half a teaspoon. A smaller pie doesn't mean we need to sacrifice flavor.
As with all my apple pie recipes, you can use any variety of apple you like. Pink Lady is my top choice but on rare occasions, I'll mix that with Granny Smith.
The crust is obviously, my favorite as I mentioned above. It's so good, it has a place of its own here on the blog. Be sure to read through all the tips and tricks for making brown butter pie crust before you get started.
I add an egg to the crust to make it sturdy. You could skip this all together but I love how it helps the crust hold up against the gooey apple filling.
There are a couple of extra steps to making brown butter crust so it's always a good idea to plan ahead. The butter needs to be cooked until it turns golden brown. Then it needs to be frozen until t's set and this can take close to an hour.
My suggestion would be to make the brown butter the day before you plan to make the crust.
Top the pie with any pie crust design you like. I chose to use a lattice topping so you can see the hot bubbling apple filling!
You simply can't go wrong with a brown butter apple pie!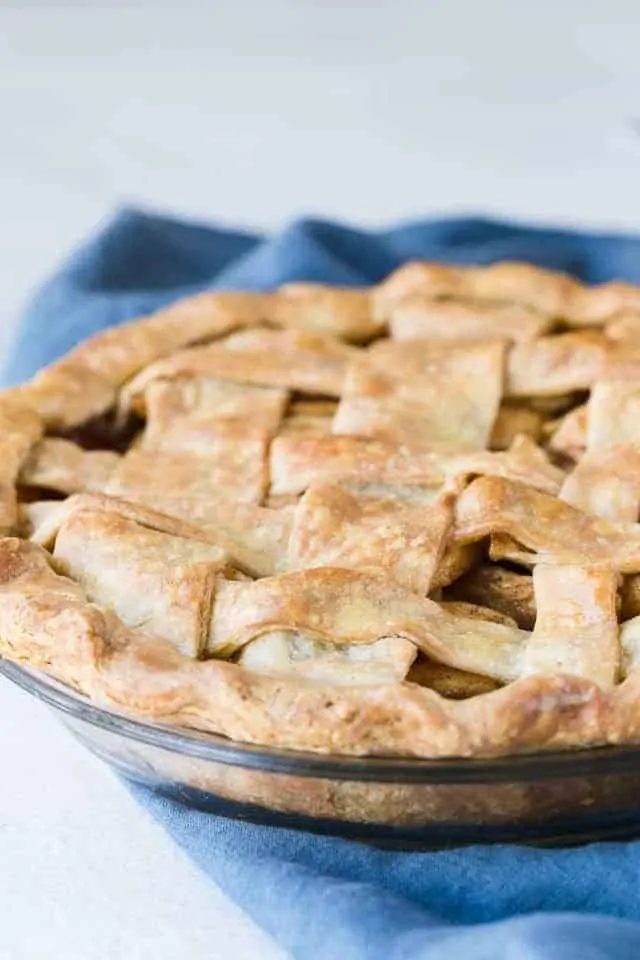 Did you try this recipe? I would love for you to leave me a 5-star rating or comment. This way, I have a better understanding of which recipes you like and can create more of them.
Please take a moment to follow me on Instagram, Pinterest, Facebook, Youtube or sign up for my free newsletter to never miss the newest recipes and blog updates.
You can also shop my favorite baking tools. Thank you so much for your support!