These White Chocolate Chip Cookies with Toasted Coconut are the chewiest and softest cookies with loads of toasted coconut and white chocolate chips.
White chocolate chip cookies with toasted coconut
These cookies are simple and completely irresistible, just like my chewy coconut cookies.
The toasted coconut turned out to be the perfect complement to the sweet white chocolate chips. It's better than semisweet chocolate with coconut macaroons.
These cookies are adapted with my most favorite chocolate chip cookie recipe. I made a few changes to the batter and I absolutely love the result. It's the perfect texture. Soft and chewy on the inside with a slight crunch on the outside.
Toasting the coconut enhances the flavor and gives it a crunchy texture. The crunchy, soft, and chewy texture of these cookies is phenomenal.
The white chocolate chips become melty, the toasted coconut is crunchy, and the sweet dough that surrounds it all is soft and chewy. This is one tasty cookie!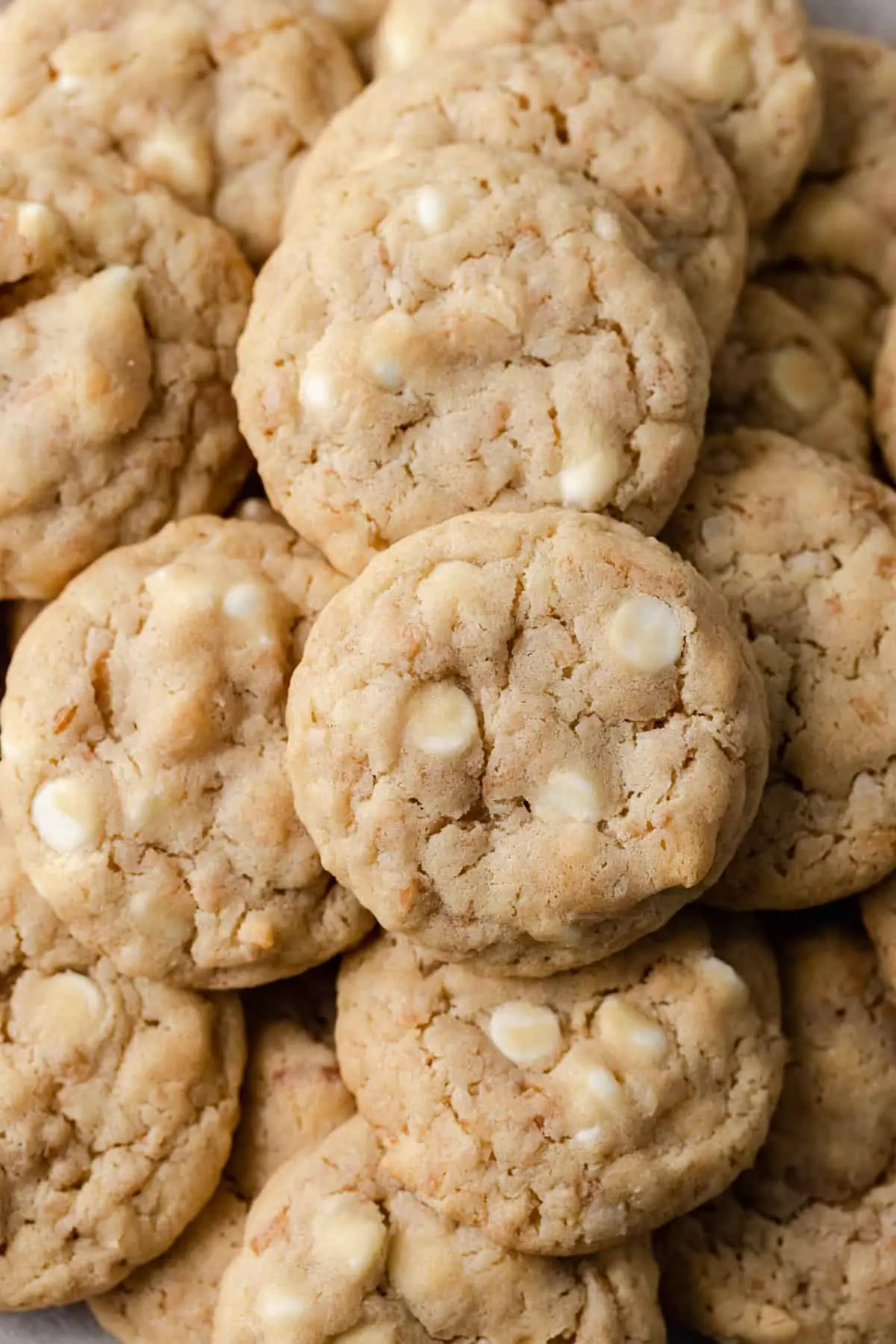 How to toast coconut for white chocolate chips cookies?
I have a full post on three different ways to toast coconut. You can do it on the stovetop, in the microwave, or in the oven. You decide which way is best for you.
Just make sure the coconut has cooled completely before adding it to the cookie dough!
---
How to make white chocolate chip cookies with toasted coconut?
Step 1: Combine the wet and dry ingredients
Combine the wet ingredients and the dry ingredients separately then mix the two together. Mix until the dry ingredients are almost fully mixed in.
Step 2: Add coconut and white chocolate
Add the toasted coconut and white chocolate chips then gently fold everything together with a silicone spatula.
Step 3: Bake
Shape the dough into balls and place them on a baking sheet. Bake the cookies just until the edges are set and begin to turn light brown but the center of the cookie looks soft. This will give you the chewiest texture once they've cooled.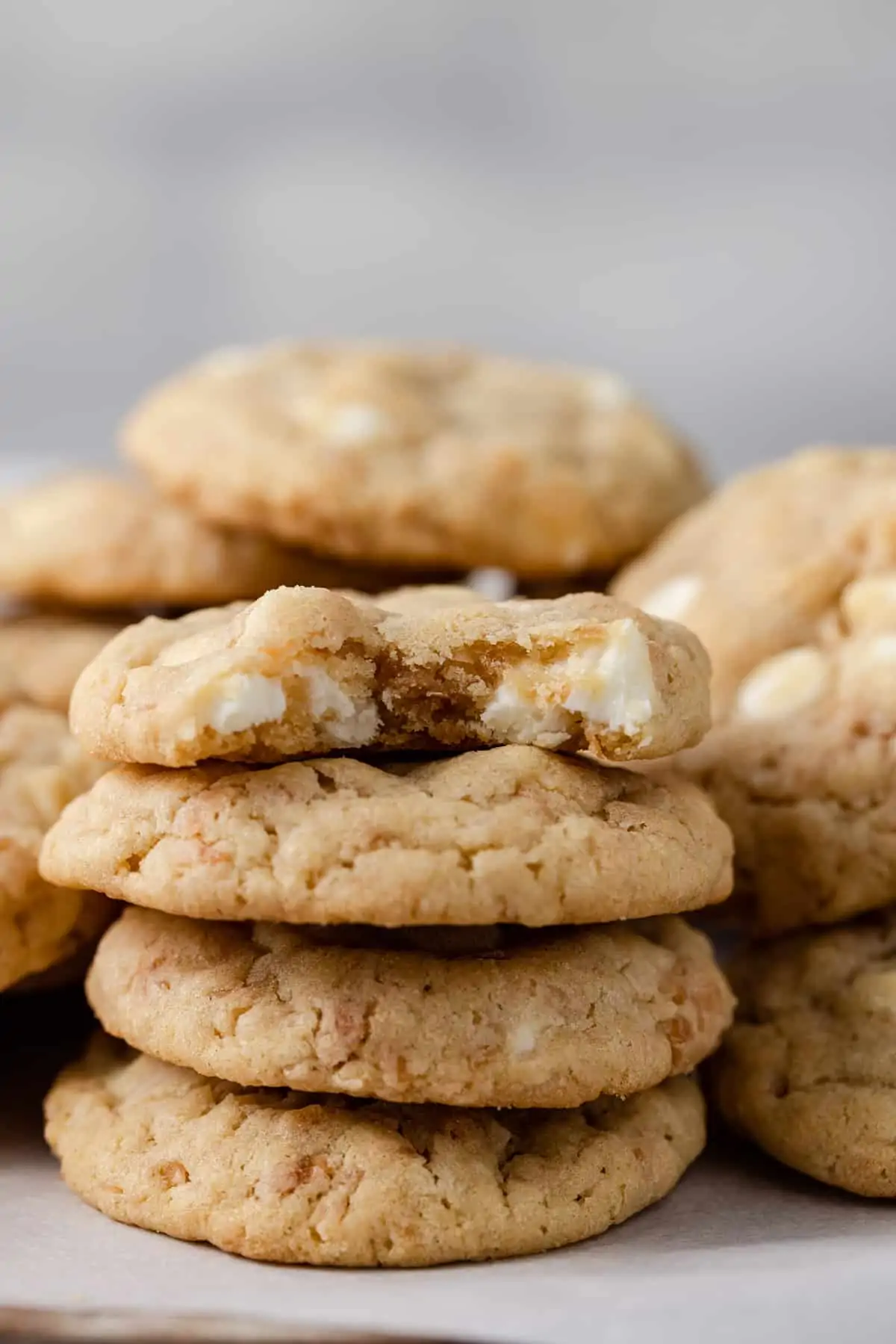 Tips for white chocolate chip cookies
Don't want to roll the cookies? No problem. Simply use a 1-1.5 tablespoon-sized cookie scoop and plop the dough right onto the baking sheet.
More cookie recipes you'll love