Chocolate Chip Salted Caramel Cookies
This post may contain affiliate links. Read the full disclosure here.
Soft and chewy Chocolate Chip Salted Caramel Cookies combine everyone's favorite flavors! Basic chocolate chip cookies with the addition of caramel and a sprinkle of sea salt are certain to make you swoon.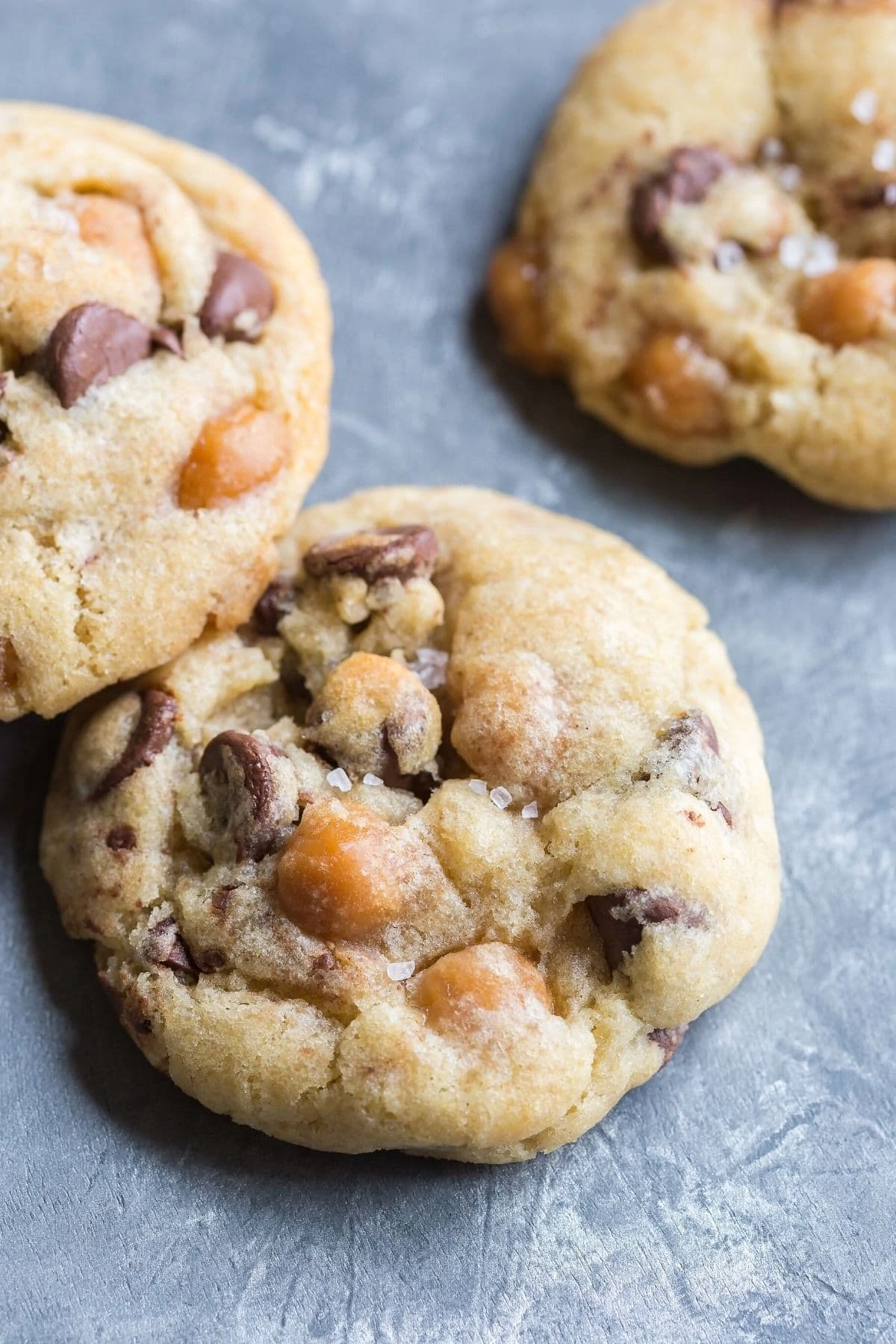 Everyone loves classic chocolate chip cookies. Am I right? And most everyone I know loves salted caramel.
So, why not combine the two?
That's exactly what I did with these cookies and it turned out to be a great recipe!
I took my butterscotch toffee cookies recipe, it's my favorite, and made minor changes to create a new cookie flavor that is absolutely fabulous.
This salted caramel cookie recipe came out soft, chewy, slightly salty, and packed full of chocolate chips.
The dough does need to be chilled once it's mixed up so make sure to allow time for this. I like to make the dough the night before I plan to bake the cookies. It saves so much time by doing it this way.
Whip up the cookie dough, roll the dough into balls, and refrigerate them on a baking sheet until you're ready to bake them. So, so easy!
Baking soda is used instead of baking powder so the cookies have the classic chocolate chip cookie texture.
I used soft caramel candies that I cut into small bits. You can also use caramel chips if you can find them in your area.
Just before baking the cookies, dip the top of the balls into coarse sea salt. The sea salt will stick to the unbaked dough and then set in place as the cookies bake.
I like this method better than sprinkling the cookies with salt after they've baked.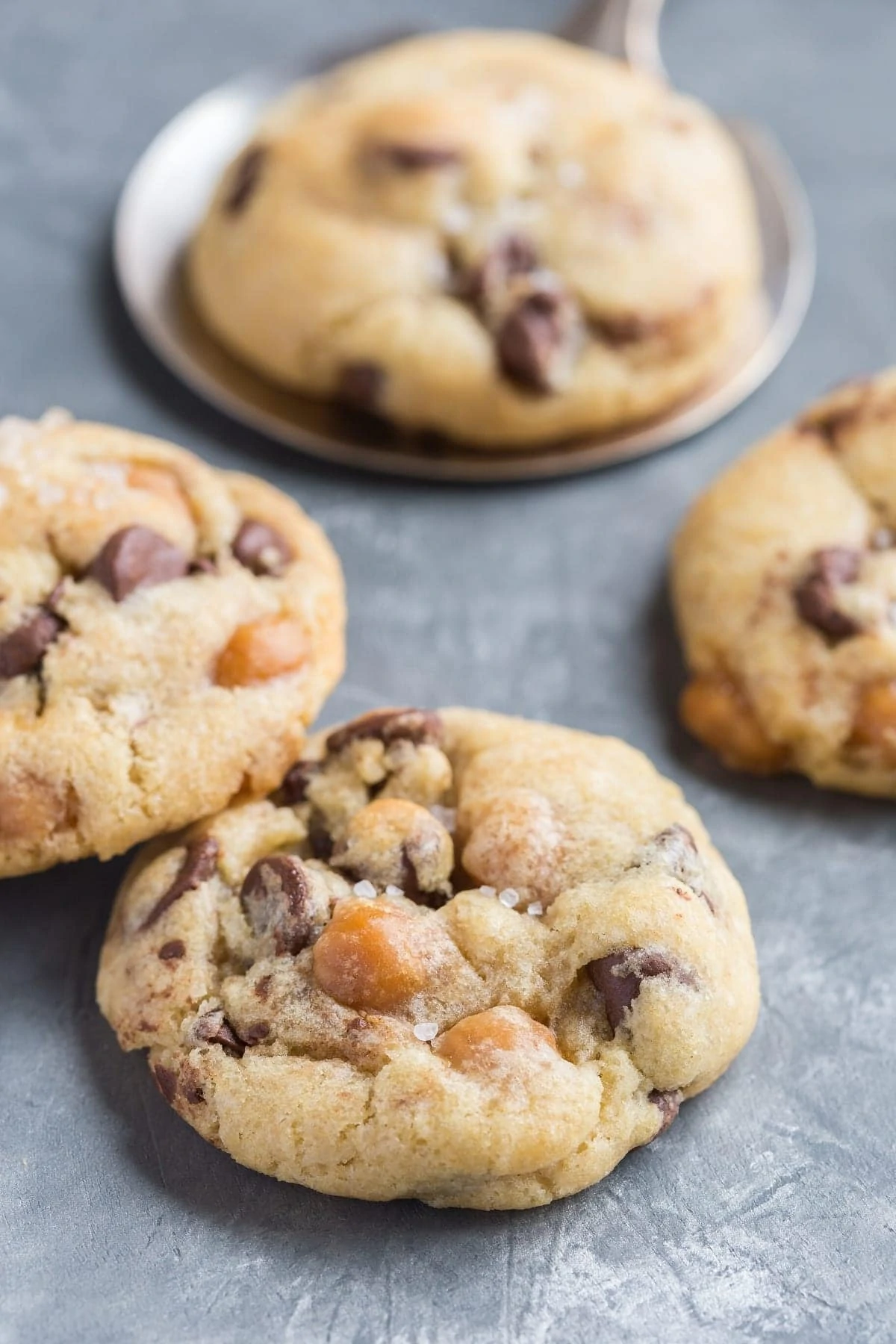 I'm sure you are going to enjoy this recipe as much as I do. It has a wonderful sweet and salty flavor with chewy caramel.
And the best part about it is, the cookies stay soft and fresh for days!
It's been a week since I baked them and the ones remaining in my ziplock bag are still soft and chewy.
Tips for making salted caramel chocolate chip cookies
Don't overbake the cookies! Remove them from the oven once they are lightly browned around the edges but look just undercooked in the middle.
Chill the cookie dough. Letting the dough rest in the refrigerator overnight will meld the flavors and help to keep the cookies from spreading too much.
More cookie recipes you'll love
Did you try this recipe? I would love for you to leave me a 5-star rating or comment. This way, I have a better understanding of which recipes you like and can create more of them.
Please take a moment to follow me on Instagram, Pinterest, Facebook, Youtube or sign up for my free newsletter to never miss the newest recipes and blog updates.
You can also shop my favorite baking tools. Thank you so much for your support!