This post may contain affiliate links. Read the full disclosure here.
This easy and delicious Oreo mug cake is made with crushed Oreos and milk to form a single-serve cake. Top it with whipped cream or vanilla and enjoy a delightful treat in minutes!
If you've spent any time on social media this year, you know that mug cakes are all the rage. And it's easy to see why. Mug cakes are the perfect pick-me-up treat – they are incredibly simple to make, require few ingredients, and make a single serving for one.
Mug cake recipes are terrific because they are a fast and easy way to satisfy a sweet craving. I've made mug cakes before. I started with my vanilla mug cake recipe. Because I know how much you all love chocolate, I had to come up with a chocolate mug cake recipe too. It's rich and full of chocolate flavor and just perfect.
Once I fully appreciated how easy and deliciously addictive these mug cakes are – I came up with a Nutella mug cake recipe. It has a decadent and indulgent Nutella flavor that you'll dream about.
Just recently, I was testing recipes for my oreo stuffed brookies (they are sooo good if you haven't tried them yet). I was reminded of how much I love oreo desserts – so my mind started wandering. I love my oreo cheesecake, but I wanted more instant gratification.
So I thought of my chocolate mug cake, and decided to come up with an oreo version. At first, I thought of making a chocolate mug cake and putting some large oreo pieces in it, but I wasn't sure how that would bake up. I wanted the flavor of an oreo cake, so I decided to start with the most simple ingredients.
Even with the creme filling, oreo cookies when crushed up make dense crumbs. I've used them as a crust before, and it's delicious, so maybe they could work as the base for the mug cakes. I added milk, and experimented with the amount of cookies and milk, and stumbled across the perfect ratio.
I may have come up with the easiest recipe ever for a delicious chocolatey dessert. Next time you're craving something sweet and want something more comforting than just a regular oreo, give this a try.
Recipe Snapshot
TASTE: Rich and chocolatey
TEXTURE: Cake-like
EASE: Hard to imagine anything easier
TIME: 5 minutes!
This delicious recipe uses only two ingredients if you can believe it. Just two! Use the original Oreos – not double stuff or thins.
How to Make Oreo Mug Cake
It might take you more time to read this recipe than it takes to actually make it!
Mash up the Oreos with a fork, or you can put them in a zip lock bag and crush them with a rolling pin or the bottom of a glass. Place into a mug.
Add milk and mix into the crumbs.
Zap in the microwave for 1 minute, adding 30 seconds if it's not finished. Top with whipped cream or ice cream and enjoy.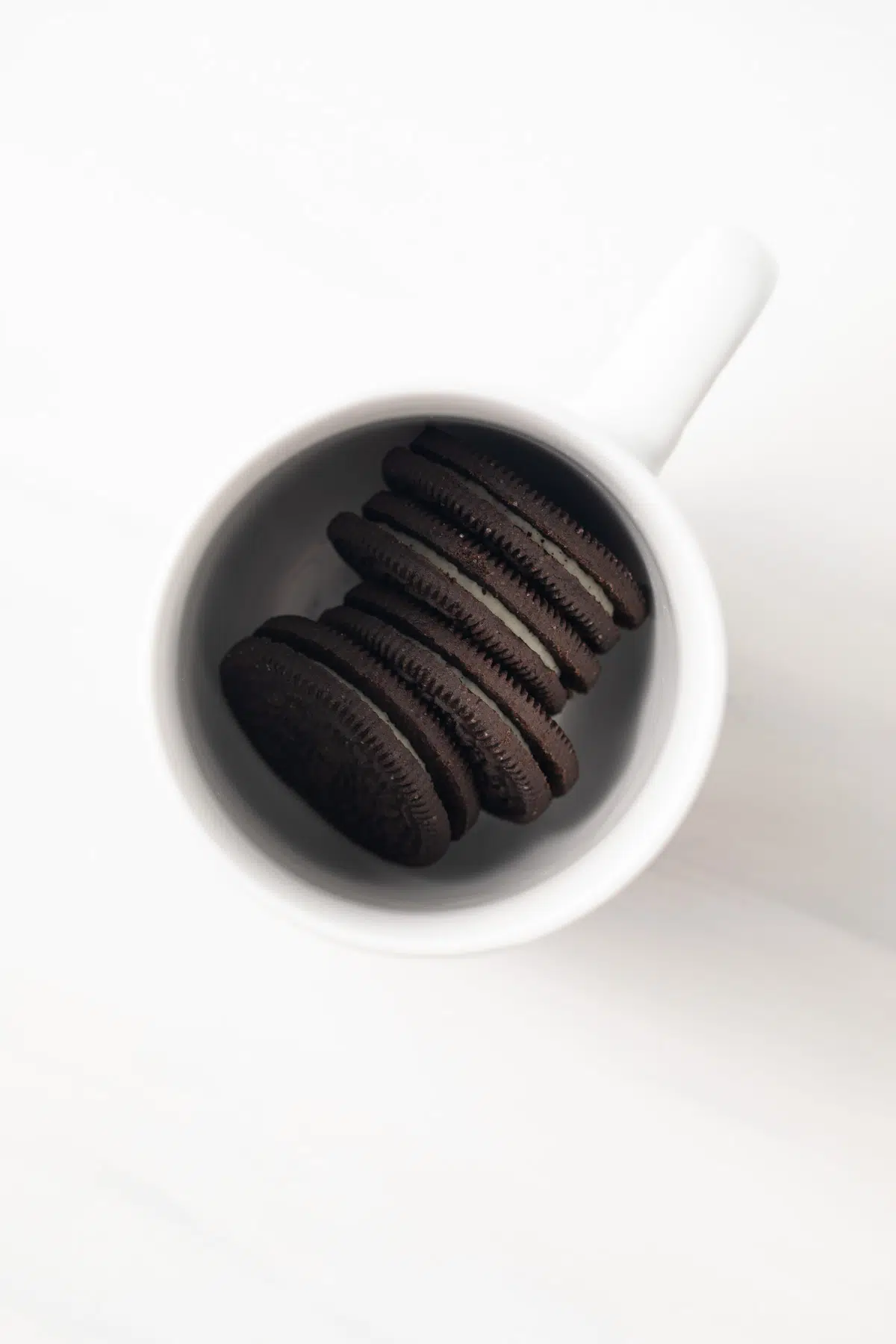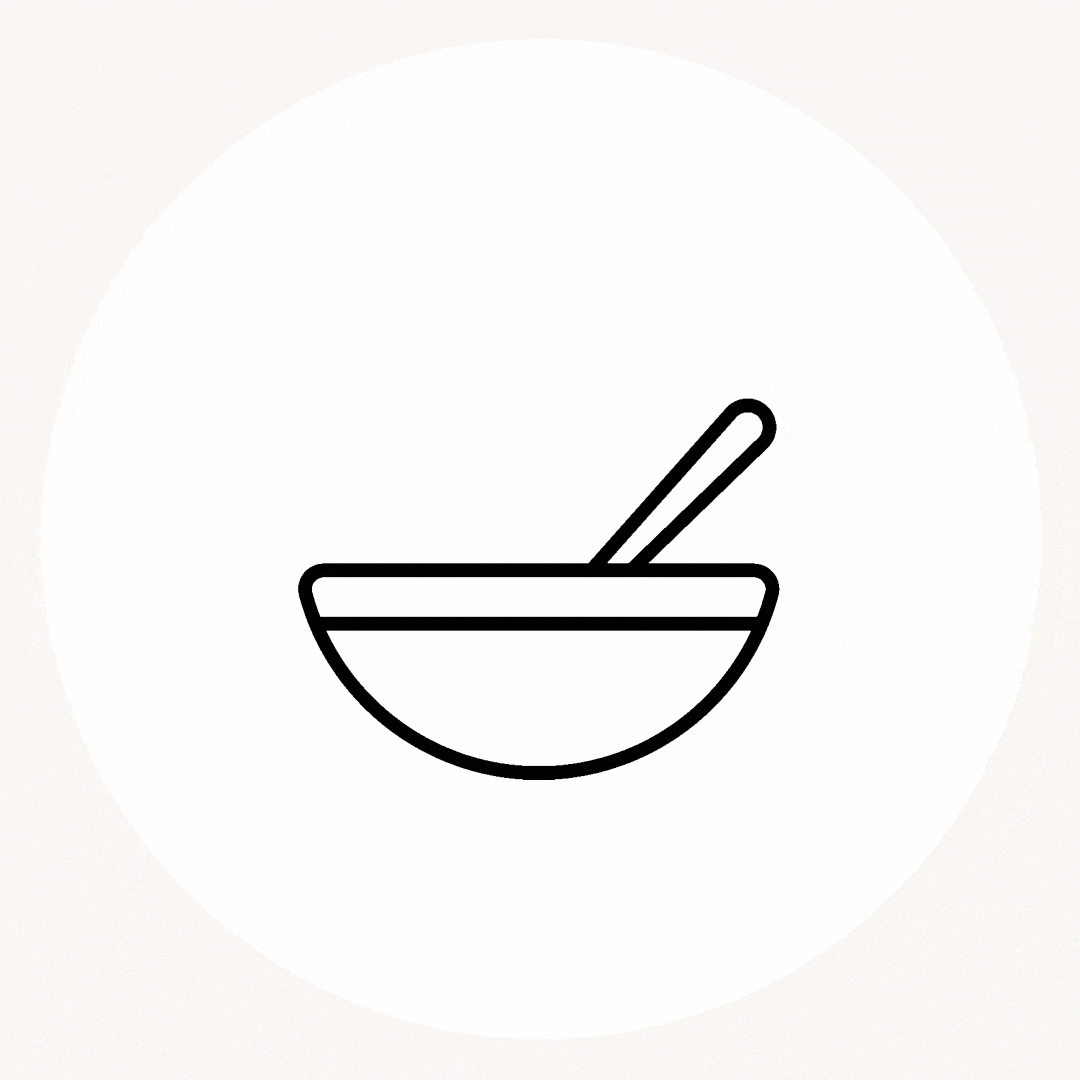 Tips For Success
Use original Oreos – double stuff have too much cream, and thins don't have enough cookie.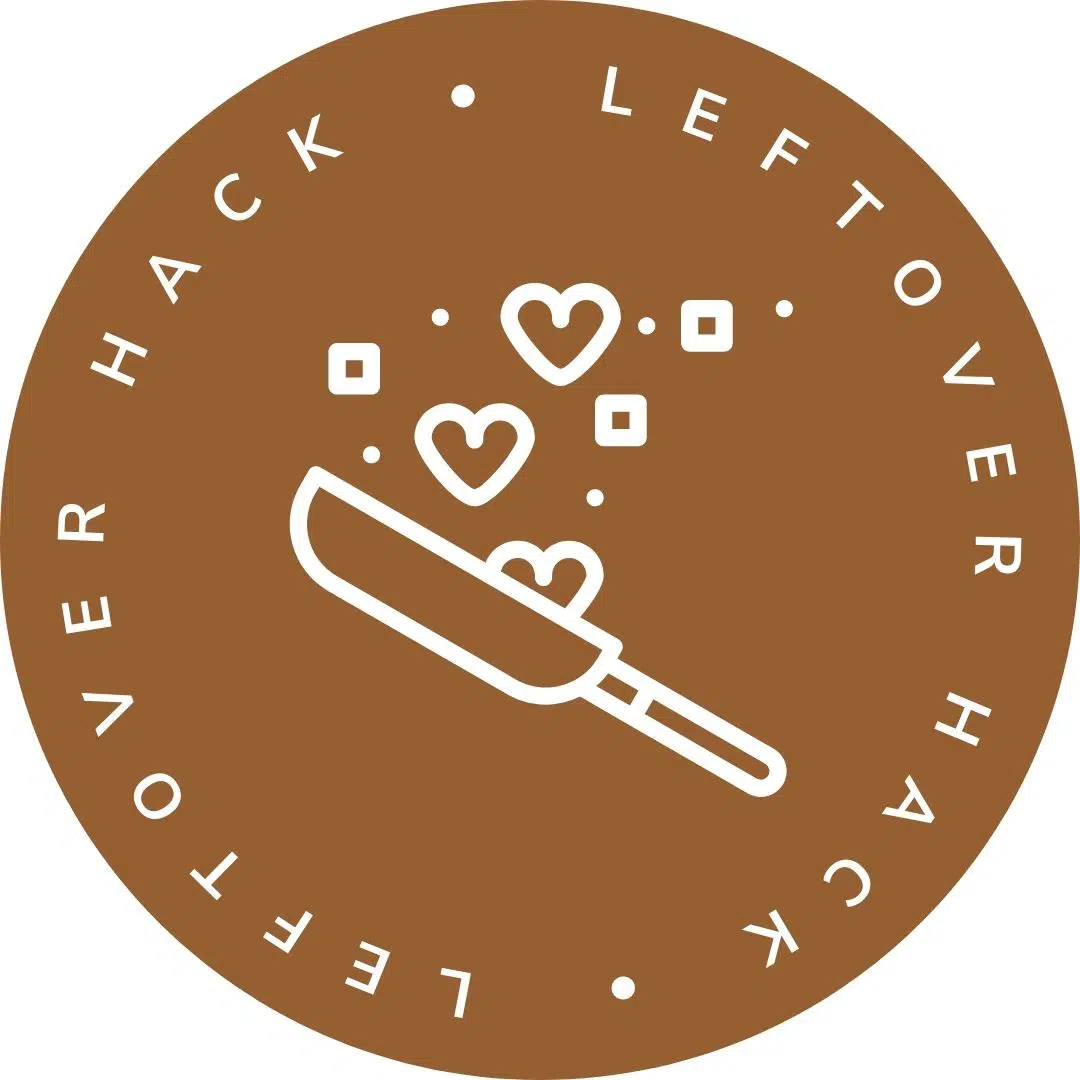 Storage & Freezing
Mug cakes are single-serving desserts intended to be eaten that moment. There is no need to store them. Though you can crush up the crumbs in advance, if you must.
This oreo mug cake is the perfect cake in an instant. If you have a little more time and want to try a more traditional cake recipe – give one of these a try.
Did you try this recipe? I would love for you to leave me a 5-star rating or comment. This way, I have a better understanding of which recipes you like and can create more of them.
Please take a moment to follow me on Instagram, Pinterest, Facebook, Youtube or sign up for my free newsletter to never miss the newest recipes and blog updates.
You can also shop my favorite baking tools. Thank you so much for your support!