This post may contain affiliate links. Read the full disclosure here.
These tender peanut butter blossoms are an absolute favorite! They feature a melt-in-your-mouth peanut butter cookie rolled in sugar and topped with a chocolate kiss. This is one cookie you'll want to make over and over again!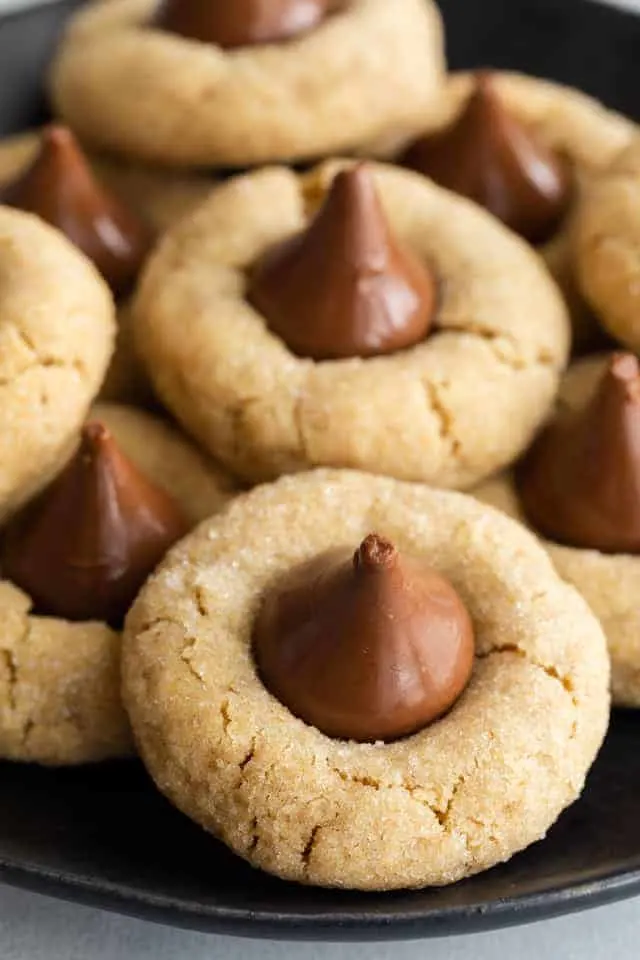 Peanut butter blossoms
This time of year, it's all about cookies. I just love the smell of cookies baking in the oven these peanut butter blossoms are no exception.
Classic recipes are just so comforting. Chocolate chip cookies, sugar cookies, classic snickerdoodle cookies, Russian tea cakes, and butter cookies are some of the most well-loved classics on the blog.
To add to those, I'm bringing peanut butter blossom cookies to the forefront. And if you're a chocolate and peanut butter fan, I'm certain you will love these cookies.
I adapted them from my soft peanut butter cookies which have been adored by so many of you. I made just a few small changes so the cookies wouldn't spread so much. The end result is a puffy peanut butter cookie with crackly tops.
A single milk chocolate kiss is pressed right on the center of the warm cookie. The bottom of the kiss will melt slightly then harden as the cookie cools, adhering the kiss to the cookie.
This classic Christmas cookie is one you must make this year!
How to make peanut butter blossom cookies?
Peanut butter blossoms are some of the easiest cookies you can make!
The dough is made with both butter and shortening. I'm a huge fan of using shortening in cookies when you want them to spread less and stay soft.
But I love to add butter also so you get that rich buttery flavor in addition to a soft cookie. So for the cookies, I used half butter and half shortening.
I also opted to use both white and brown sugar. This is something I do quite a bit in my cookie recipes and knew it was a must for sweet and flavorful peanut butter blossoms.
My recipe calls for significantly less sugar than most other peanut butter blossom recipes. The chocolate kiss is already extremely sweet so I cut back on the sugar in the cookie. This way, you can enjoy more than one cookie without getting a toothache.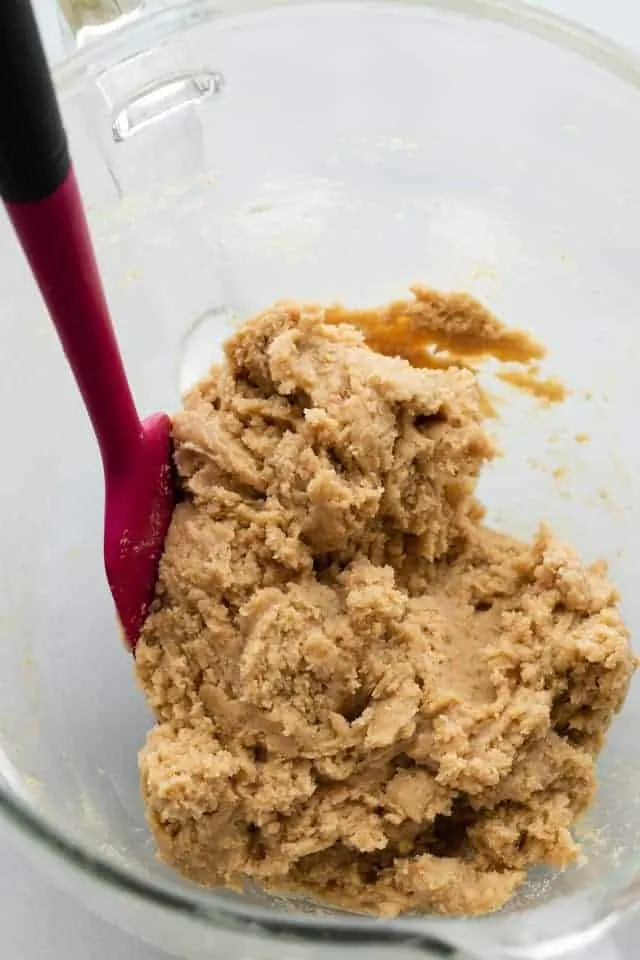 The dough is quite soft so be sure to refrigerate it for 30 minutes to an hour before you begin rolling the cookies.
I tested this recipe with different size cookies and found that smaller cookies work best. I used a 1 tablespoon size cookie scoop to portion out the dough.
This gave me the perfect size cookie to "hug" around the chocolate kisses.
Before baking the cookies, roll them in sugar. I went with regular white sugar but you could use sanding sugar if you wish. And if you want to be extra festive choose colored sanding sugar!
Once the cookies have finished baking, press a milk chocolate kiss into the center of the cookie. You want to do this while the cookies are warm!
The melty bottoms of the kisses will harden as the cookies cool. This acts as a "glue" to hold the kisses in place.
Feel free to use different varieties of kisses too. Reeses' peanut butter cups are also great toppers.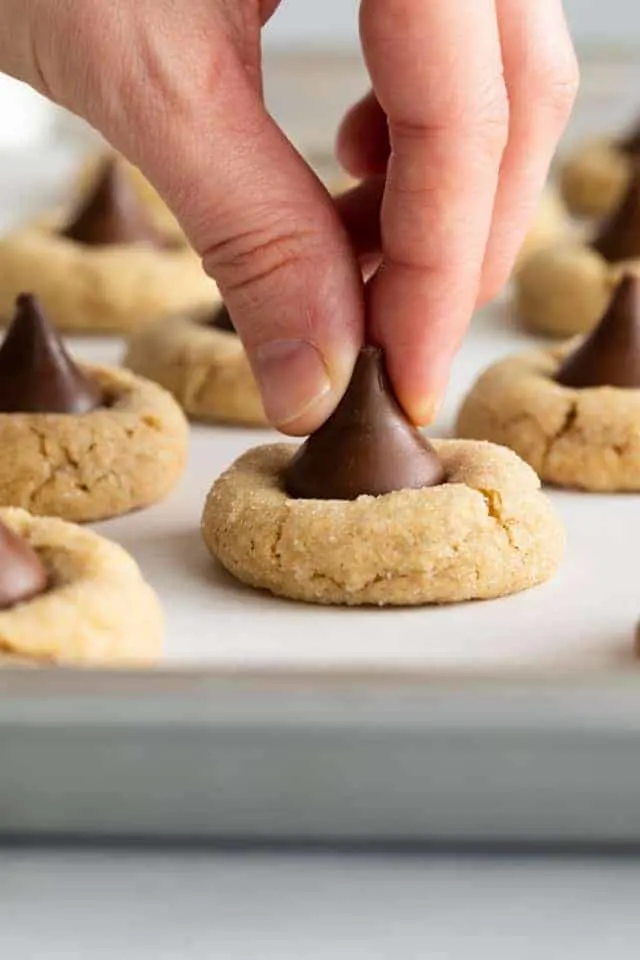 How long will peanut butter blossoms stay fresh?
Peanut butter blossom cookies will stay fresh for up to 3 days at room temperature, 1 week in the refrigerator, or 3 months in the freezer.
How to store peanut butter blossoms?
Always store peanut butter blossoms in an airtight container to prevent them from drying out. You can keep them at room temperature, in the refrigerator, or in the freezer.
---
Tips for making this recipe
Pay attention to how you are measuring flour. Lightly spoon the flour into a measuring cup then level it off with the back of a knife or simply weigh the flour. Refrain from scooping the flour out with the measuring cup. You'll end up with too much flour.
The recipe calls for creamy peanut butter but crunchy peanut butter will also work if you want to add some texture to the cookies. But, avoid natural peanut butter where the oil separates after sitting.
More cookie recipes you'll love
Did you try this recipe? I would love for you to leave me a 5-star rating or comment. This way, I have a better understanding of which recipes you like and can create more of them.
Please take a moment to follow me on Instagram, Pinterest, Facebook, Youtube or sign up for my free newsletter to never miss the newest recipes and blog updates.
You can also shop my favorite baking tools. Thank you so much for your support!