This post may contain affiliate links. Read the full disclosure here.
This buckeye brownies recipe gets its name from the chocolate peanut butter buckeye candies. They have a rich chocolate layer, topped with a perfect layer of peanut butter filling and then a layer of chocolate ganache. There might not be a better brownie out there.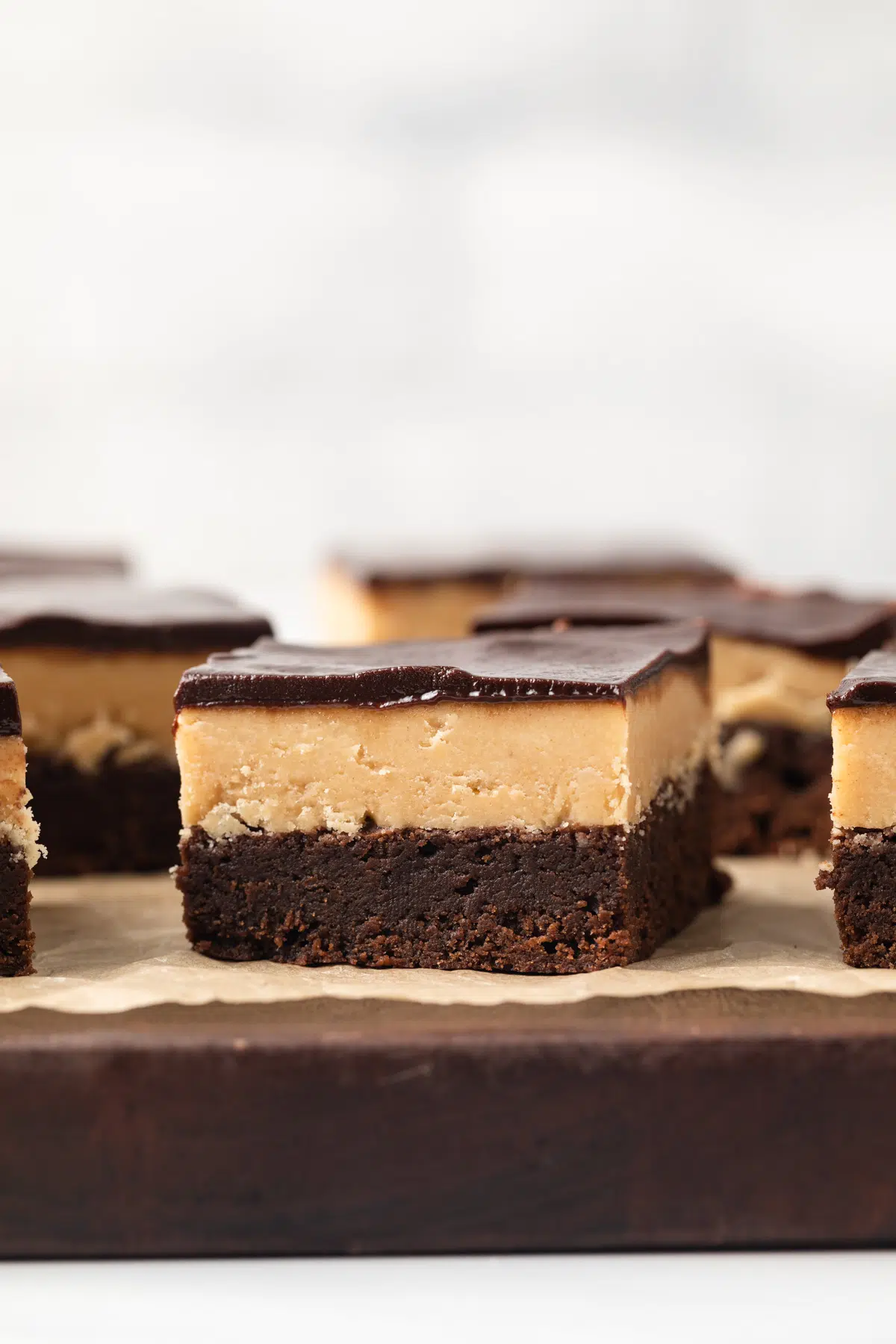 I am a total sucker for peanut butter and chocolate desserts. In the heat of summer, I'll admit, I prefer a fruit dessert. But come fall, when the leaves start to change and the nights have a hint of coolness, bring on the decadent comfort desserts.
And truly, what's a more comforting dessert than a peanut butter and chocolate flavor bomb? Try to think of something. You likely can't.
These brownies get their name from the buckeye candies they derive from. Those chocolate peanut butter balls that show up in everyone's Christmas Cookie Exchange tin? They're yummy, don't get me wrong, but in a brownie form, the ratio of chocolate to peanut butter is even a bit better. And boy are these brownies good. Way better than any boxed mix you can find out there.
I love brownies of all kinds. They are usually easy to make, taste delicious and transport easily. They are great to bring to potlucks, new mothers, bake sales… you name it. That's why it's always great to have a wide brownie recipe repertoire.
Some of my other favorite homemade brownie recipes include Nutella Brownies, blondies, and even these vegan brownies are delicious. There are so many other great brownie recipes on my website – be sure to look around.
But today we're focused on decadent, rich, chocolate and peanut butter brownies with a yummy ganache. My neighbors thoroughly enjoyed all the recipe testing I did with these guys. I'll admit – I suspect they lead me to believe there was something just a little bit off so I would have another batch for them to try!
Lucky for you – and them – I think I finally perfected this recipe. The base is pure brownie layer – chocolate, rich and delicious. That is topped with a creamy and outrageously good layer of peanut butter filling. And finally, the whole thing is topped with a chocolate ganache glaze. Is your mouth watering??
Try this recipe and let me know what you think of it!
Recipe Snapshot
TASTE: Rich and decadent.
TEXTURE: Creamy and fudgey
EASE: Easy!
TIME: 45 minutes to cook, 2 hours to chill
What You'll Need
These decadent brownies are made with chocolate, chocolate and more chocolate, along with peanut butter, sugar, flour and eggs. Enjoy!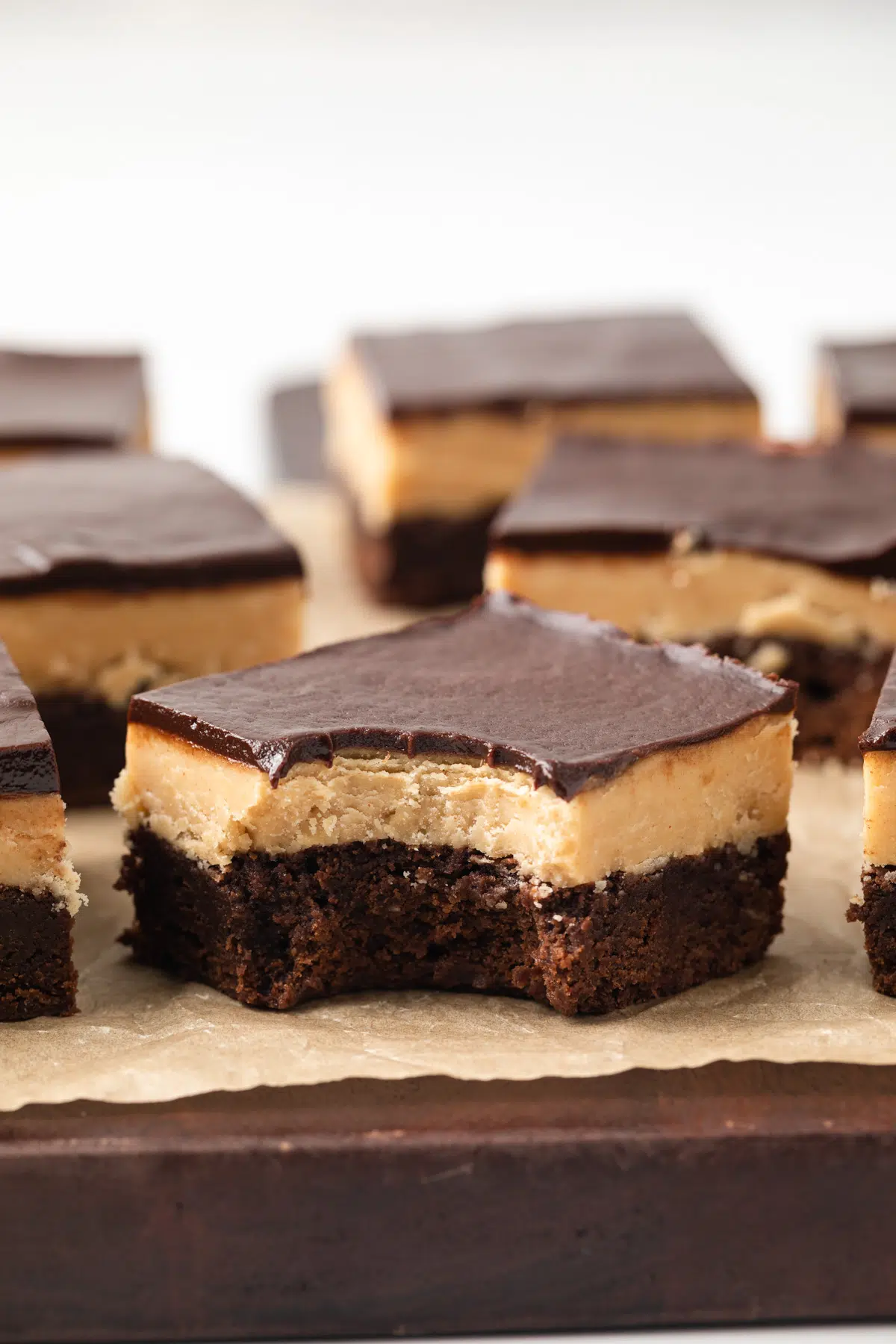 How to Make Buckeye Brownies
The best thing about brownies is how easy they are to prepare. These decadent bars take 45 minutes to make, from start to finish – though they do need extra chilling time.
You'll want to preheat your oven to 350°F and adjust the oven rack to just below the center of the oven. I always like to bake brownies in a 9-inch square pan lined with sprayed parchment paper or aluminum foil – with enough of an overhang so that you can easily lift them out of the pan when they are done.
Make the brownies
In a medium heatproof bowl set over a pot of barely simmering water, melt the chocolate and butter, stirring constantly until the mixture is smooth. (You can also microwave in 30-second intervals, stirring between each one).
Remove from heat and whisk in the cocoa powder. Set aside to cool slightly.
In a separate bowl, whisk the egg and sugar, vanilla, and salt together until well combined and the mixture is frothy.
Add the warm chocolate mixture and whisk until well combined. Then add the flour and use a silicone spatula to fold the batter together until no visible streaks of flour remain.
Spread the mixture evenly into the prepared pan and bake for 20-25 minutes or until a toothpick inserted into the center comes out with a few moist crumbs clinging to it.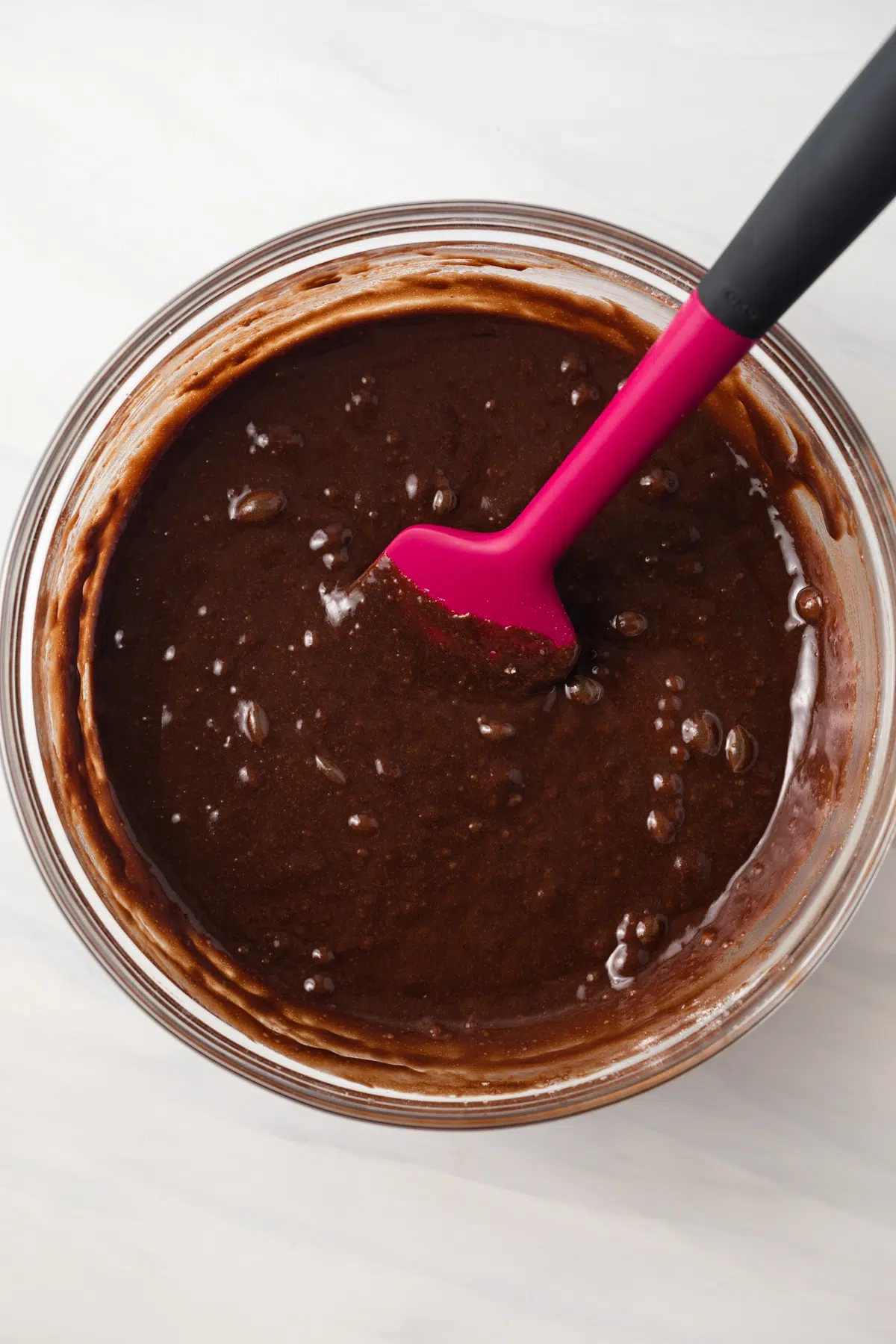 Make the filling
While the brownies bake, make the filling. In a mixing bowl, combined melted butter, peanut butter, vanilla, and powdered sugar. Mix until well combined. The mixture will be thick.
Gently drop peanut butter filling over the warm brownies, using the back of a spoon to make sure brownies are completely covered.
Make the topping
Place the chocolate and cream in a heatproof bowl set over a pot of simmering water. Stir occasionally until fully melted and smooth.
Pour the ganache over the peanut butter layer and spread the ganache evenly over the top. Refrigerate for at least 2 hours before slicing.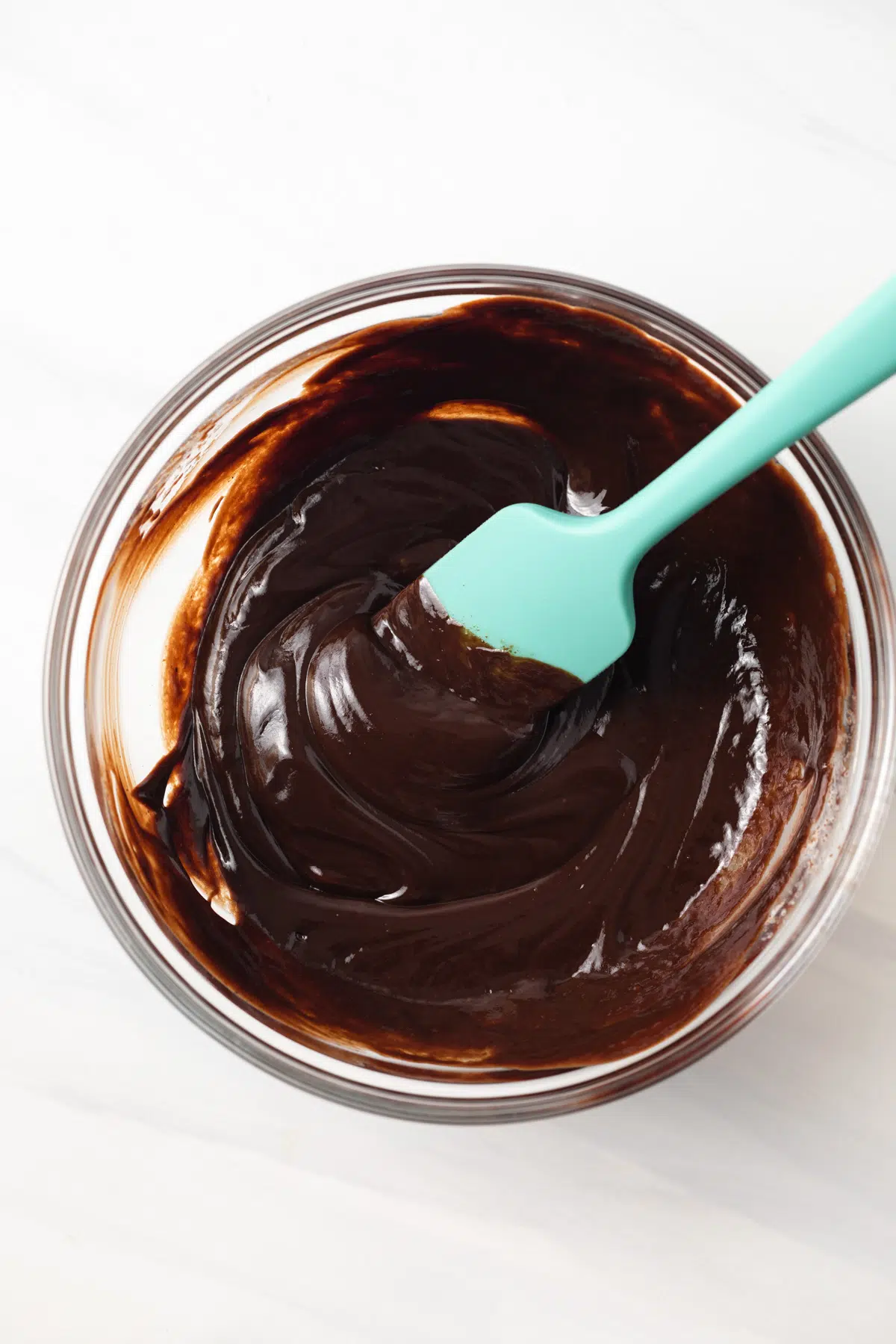 Handy tip: Prepare Ahead!
This recipe comes out best if the butter in the brownies is cold, the butter in the filling is melted, the eggs are at room temperature and the cocoa is sifted. Take a few extra minutes to prepare the ingredients and make sure they are as they should be, and your brownies will have better taste and consistency if you do.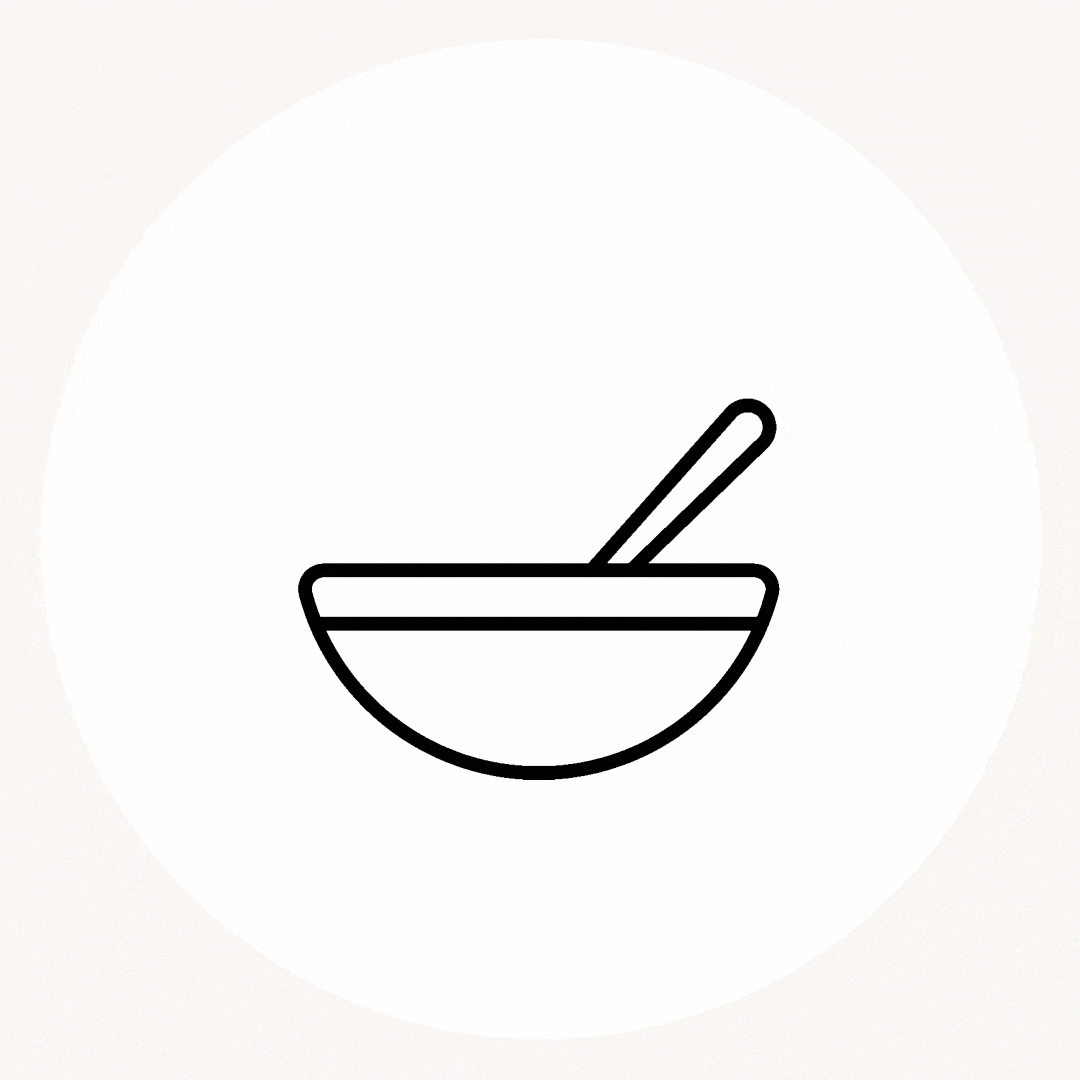 Tips For Success
Use store bought "regular" peanut butter. There is a time and place for natural peanut butter – this is not it. It doesn't blend as well and won't give you the consistency you want.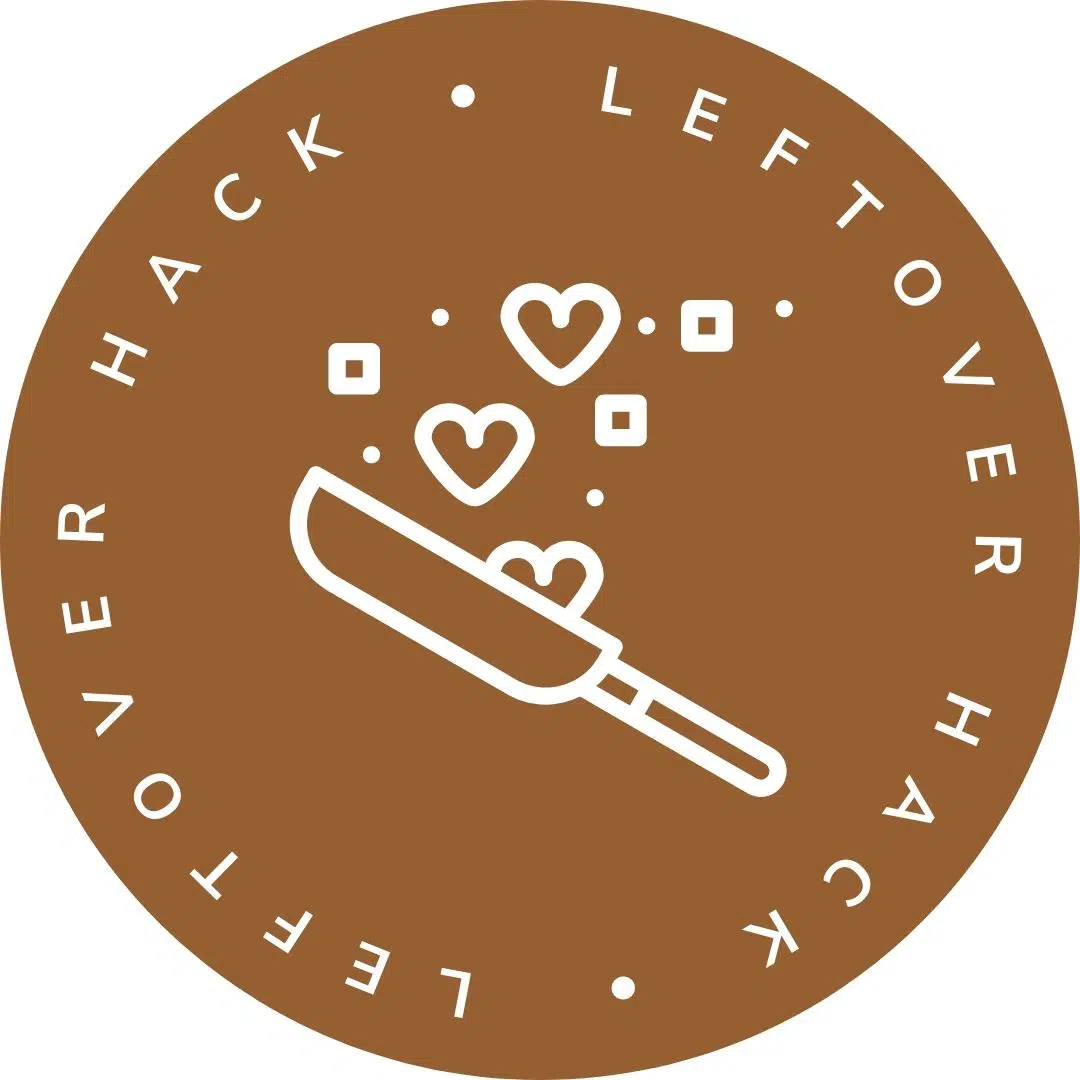 Storage & Freezing
Brownies can be stored in the refrigerator in an airtight container for up to 5 days.
Or they can be frozen for up to 3 months. Thaw in the refrigerator overnight and bring to room temperature before serving.
Brownies, brownies and more brownies. Whether you like brownies with rice krispies in them, no bake brownies, pure chocolate brownies, or vegan brownies, I have got a recipe for you!
Did you try this recipe? I would love for you to leave me a 5-star rating or comment. This way, I have a better understanding of which recipes you like and can create more of them.
Please take a moment to follow me on Instagram, Pinterest, Facebook, Youtube or sign up for my free newsletter to never miss the newest recipes and blog updates.
You can also shop my favorite baking tools. Thank you so much for your support!