Strawberry Pie (No Gelatin)
This post may contain affiliate links. Read the full disclosure here.
This strawberry pie recipe is fresh and bright and absolutely exploding with strawberry flavor. The light and flaky crust is the perfect base for the homemade jam-like filling. With a dollop of fresh whipped cream, it tastes like summer on a plate.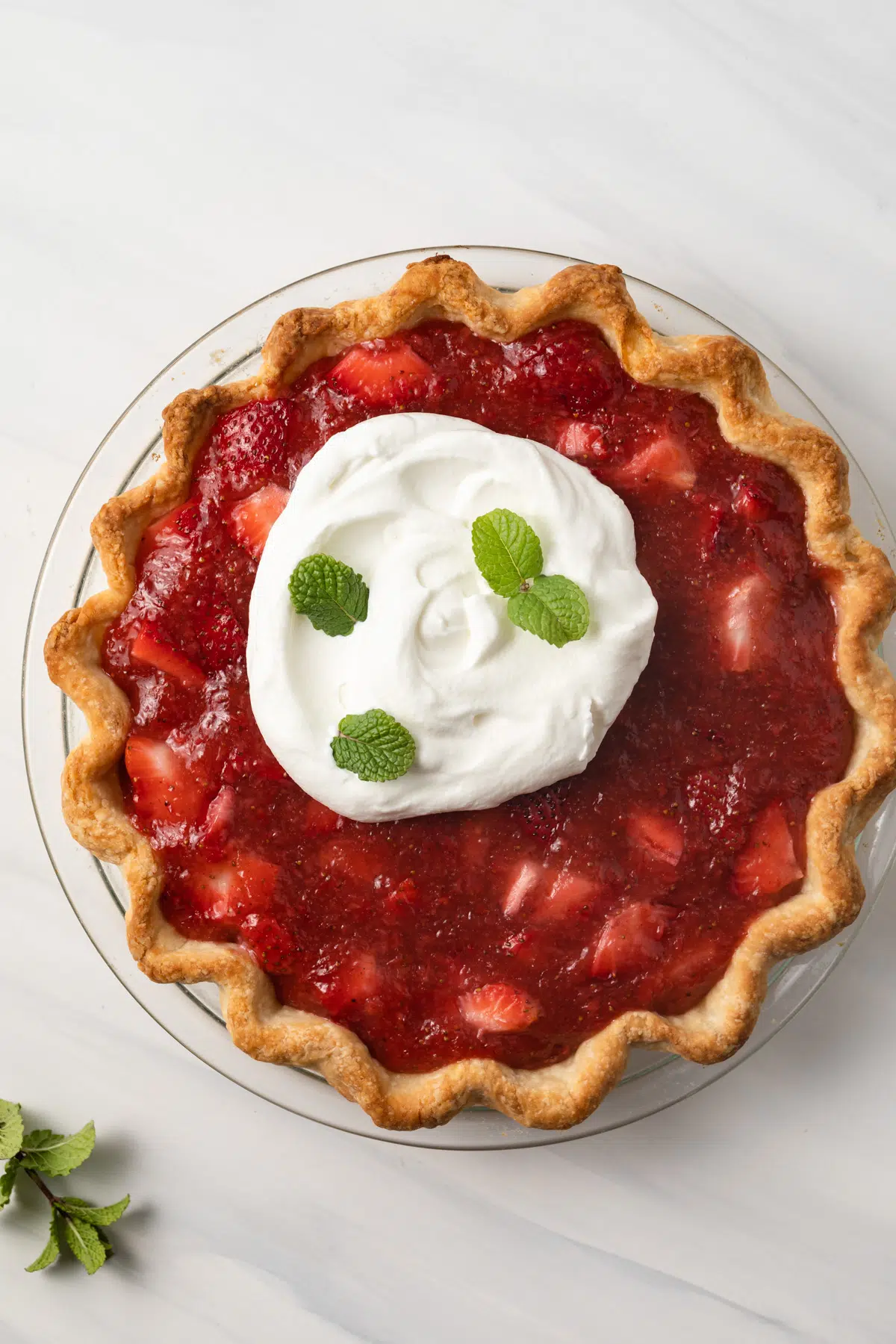 Summer is right around the corner. While I do love every minute of summer – with its warm nights, lazy days, lemonade stands, and fresh produce – I particularly look forward to those first few weeks of summer when strawberries are bursting on the vines.
Deep red, perfectly sweet, slightly juicy – there is nothing quite like a fresh-picked strawberry in early June. I'm a fruit dessert fan all year long, you know that now. (Remember, I'm the girl who puts mangos in chocolate chip cookies!). Pair up strawberry season and desserts, and I'm in heaven.
Last summer, I wanted to make the most of the sweet strawberries and make a fresh strawberry pie. I looked and looked for a recipe- but almost every strawberry pie recipe called for gelatin. I didn't want a strawberry jello-like pie filling – I wanted more of a rich, flavorful jam. So I came up with this recipe – and I am so glad I did.
This strawberry pie is everything I wanted it to be. It is fresh and juicy and tastes like real strawberries. I use shortening in the crust to achieve that light, flaky texture that I prefer in a crust. With that as the foundation – and the gelatin-free filling exploding with fresh strawberry flavor – this will become a dessert you look forward to all year long.
Winter strawberries honestly have gotten better in recent years, so if you have a hankering for this strawberry dessert other times of the year, you can make it with ripened, deep red store-bought berries. But nothing quite compares to fresh-picked berries, so make sure you make it in season!
The crust of this pie is so flaky and yummy, I really encourage you to give it a try, even if you are a beginner baker. If you are pressed for time or not up for crust making, you can use a pre-made pie crust. But – especially with crusts – nothing is quite like homemade.
If you, like me, grab a pint of fresh strawberries every time you pass by a farm stand in June, you will want to try these other delicious strawberry dessert recipes. My strawberry mousse cake is creamy and decadent. Strawberry shortcake cake is perfect for a crowd. And this strawberry cake is hard to resist grabbing a piece of when you walk by it on the counter.
Recipe Snapshot
TASTE: Full of fresh strawberry flavor.
TEXTURE: Like a thick strawberry jam in a light and flaky crust.
EASE: Crusts take a bit of experience but the filling is super easy.
TIME: The crust takes about 2 hours. The filling will be much quicker.
What You'll Need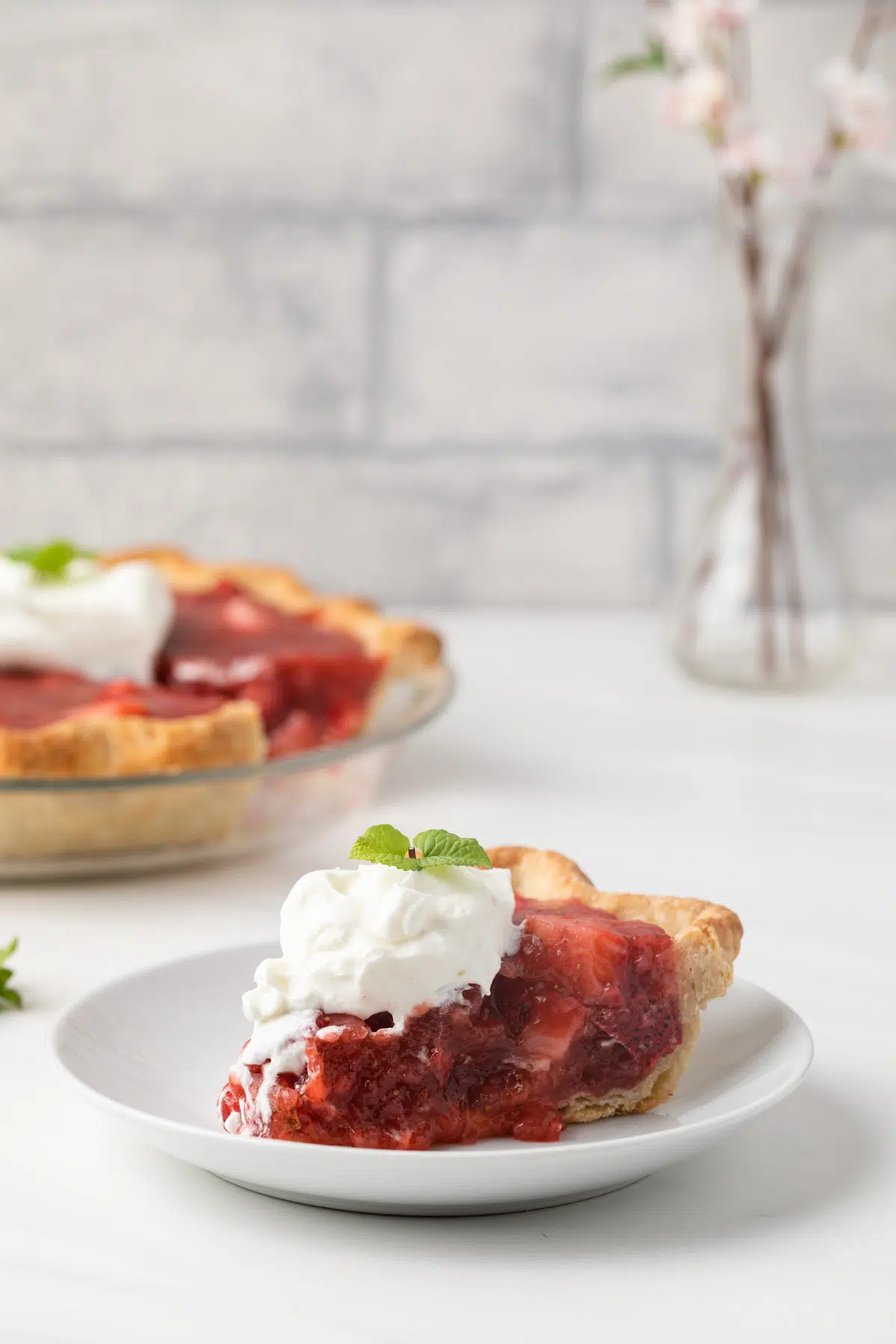 How to Make The Best Strawbery Pie
The strawberry filling is essentially a yummy, thick and chunky jam – with so much flavor on its own that it takes very little effort to perfect. Making the crust is key to this recipe. Please try to make one yourself, it is so much flakier and more delicious than a store bought crust.
Mix the dry ingredients. Combine the flour, sugar, and salt in a large bowl. Stir with a whisk until well mixed.
Cut in the butter and shortening. Cut the butter and shortening into the flour mixture until just smaller than pea sized crumbs form. A few larger bits are perfectly okay. Drizzle with just enough ice water to moisten the flour mixture and toss with a fork to combine. Once you can squeeze the mixture it holds together – stop adding water.
Knead until the dough. Knead the dough until it comes together. Flatten it into a disk, wrap tightly in plastic wrap, and refrigerate for at least 30 minutes.
Prepare the crust. When ready to use, roll the dough into a circle that's about 12-inches in diameter and gently place in a 9-inch pie pan. Trim the edge so there's a 1-inch overhang over the sides of the pie pan. Fold the excess dough under so it sits upon the rim of the pan and pinch to flute. Refrigerate for 1 hour.
Bake. Adjust the oven rack to the lower-third position and preheat the oven to 400°F. Remove the pie pan from the refrigerator, prick the bottom of the crust with a fork, and line the shell with a big enough piece of parchment paper that it will be easy to pick up by the ends once it's time to remove the pie weights. Don't use wax paper, it smokes.
Fill the lined shell with pie weights, uncooked rice, or dried beans, and bake for 15 minutes, until it starts to turn lightly golden. Remove the parchment paper and pie weights and continue baking the crust for another 15 minutes, until golden brown. If the edges are starting to brown too much, cover with aluminum foil. Remove from oven and cool completely.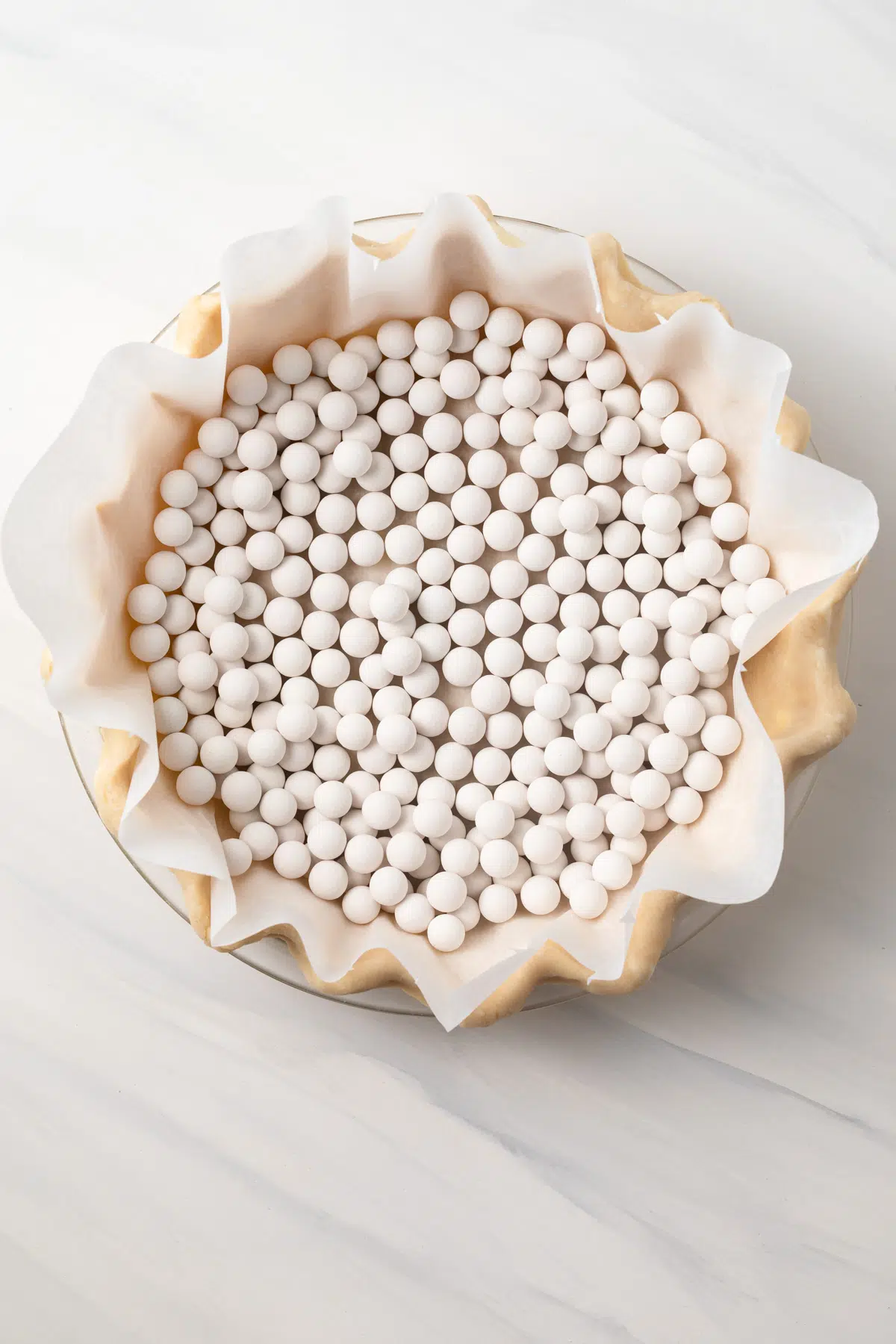 Make the filling. Add half the strawberries to the bowl of a food processor and pulse to break the berries down until minced but do NOT puree fully. They should be chunky. Add the minced berries and their juices to a large saucepan along with the sugar, vanilla, and cinnamon. Bring to a simmer over medium-low heat and cook until the sugar is dissolved and the mixture is bubbling, about 2 to 3 minutes.
Cook until thickened. In a small bowl, whisk the cornstarch and water together until dissolved. Add the cornstarch mixture to the saucepan and cook, stirring constantly while it bubbles, for 2 to 3 minutes until very thick and glossy. Turn off the heat. Add the remaining fresh strawberries to the pan and fold with a spatula until fully coated with the thick sauce.
Pour into crust and cool. Transfer the strawberry filling into the cooled pie crust. Let cool in the refrigerator for 2 hours until it sets. Serve with homemade whipped cream.
Handy tip:
Because the crust is refrigerated in the pan before going into the oven, a metal pan or tempered glass pan is required. You may also use a disposable aluminum pie pan.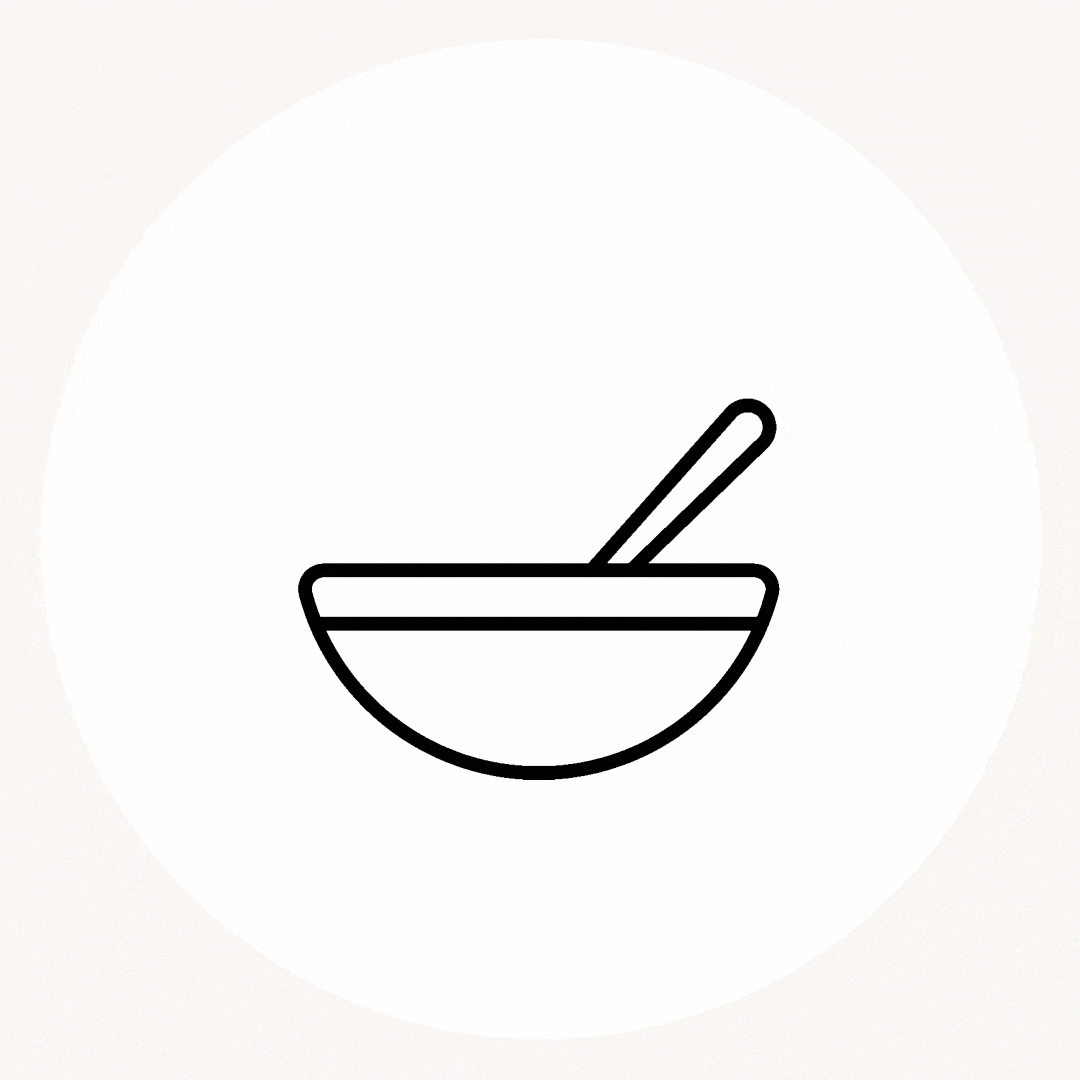 Tips For Success
Shortening: I do not recommend using butter in place of shortening for this crust. It will make the crust delicate and it may be difficult to roll out.
Strawberries: Use fresh strawberries for the best results.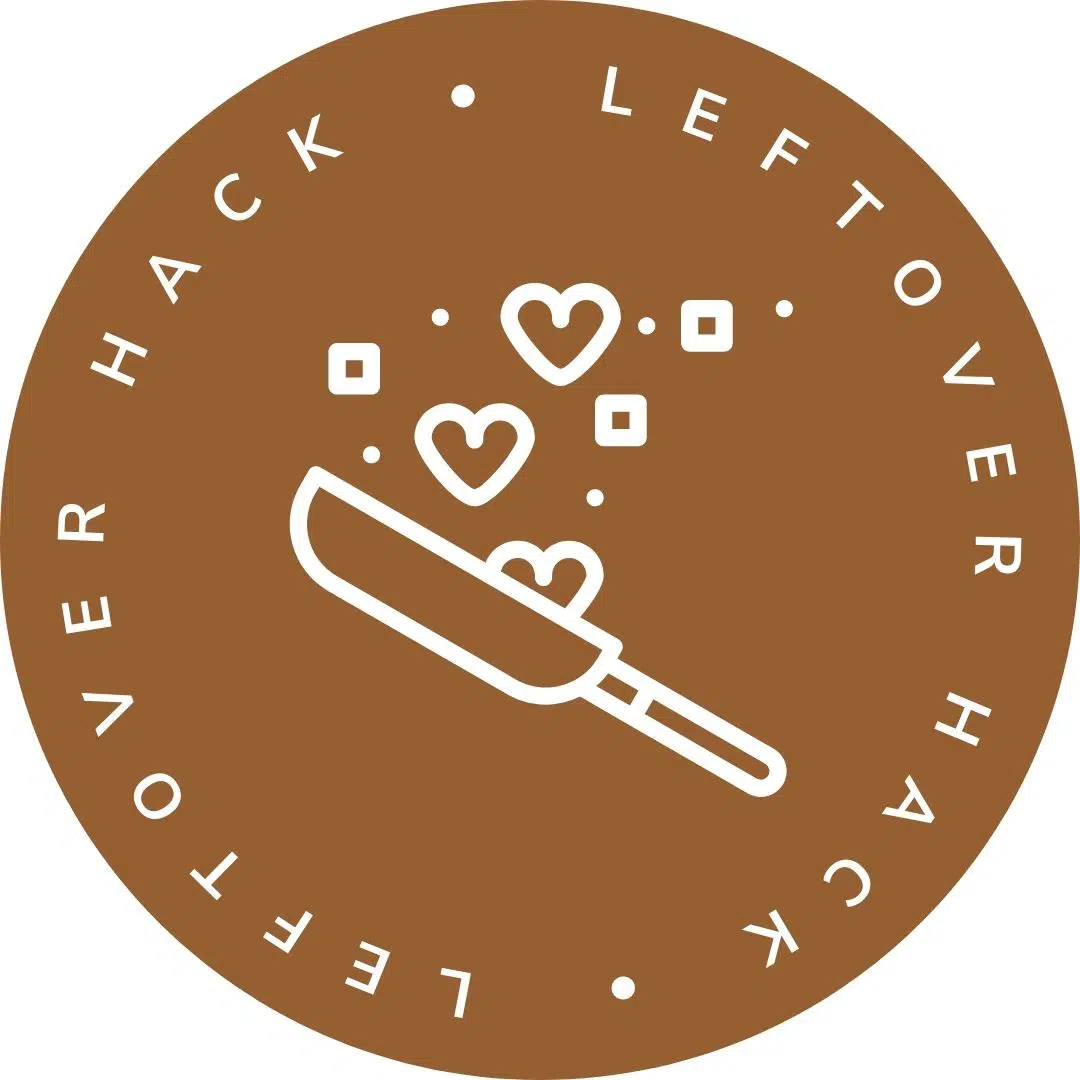 Storage & Freezing
The baked crust can be wrapped in plastic and stored in the refrigerator for 2 days.
This pie will keep for up to 3 days in the refrigerator.
Chocolate bar marzipan jujubes jelly-o carrot cake caramels. Tootsie roll cookie jujubes powder icing lemon drops. Pastry brownie topping oat cake chocolate cake jelly candy gingerbread tart.
Did you try this recipe? I would love for you to leave me a 5-star rating or comment. This way, I have a better understanding of which recipes you like and can create more of them.
Please take a moment to follow me on Instagram, Pinterest, Facebook, Youtube or sign up for my free newsletter to never miss the newest recipes and blog updates.
You can also shop my favorite baking tools. Thank you so much for your support!