This post may contain affiliate links. Read the full disclosure here.
Banana pudding is a Southern staple. Cool pudding and ripe bananas get a little texture from vanilla wafter cookies and wow, is it good. This version of banana pudding can be served warm or cold and is the sweetest way to end a dinner. But it's so good you'll want to eat it for breakfast too. Comfort food at its best.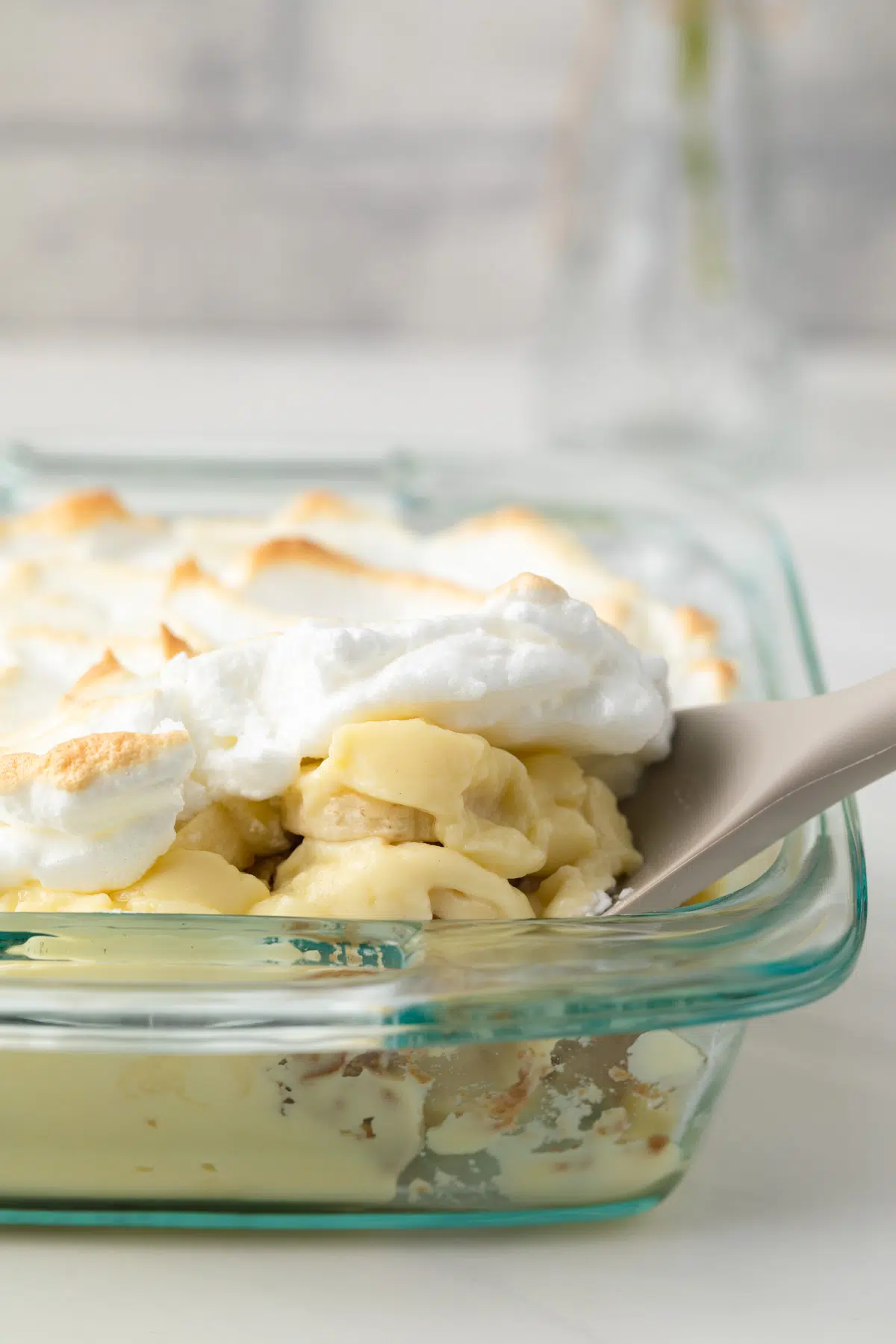 This homemade southern banana pudding recipe calls for medium ripe bananas. Just at the point when you walk by them on your counter and think – "Yikes, if I don't use these bananas today or tomorrow, they are probably going to go bad." That's when I would typically whip up my banana bread – I even have a gluten free banana bread recipe for those of you who avoid gluten – or maybe my banana muffins.
But I like to have options, and sometimes have a hankering for something sweeter than a dessert bread. So I'm excited to add banana pudding to the list of things to do with ripe bananas.
Lots of recipes call for store-bought jello pudding mix in this pudding. And yes, it might save time to make a box of instant French vanilla pudding, but come on. You know how we do things around here. From scratch. And I hope you trust me enough to know that when I say from scratch, it doesn't take that much longer and the results are so worth it.
That's the case here. You'll make a batch of pudding on your stovetop, add in some sliced fresh bananas and vanilla wafers, and top with a delicious meringue. Voila! Dessert is done.
I've seen this recipe made with whipped cream instead of meringue for the topping, and while it's also delicious, there is something about the lightly toasted sweet meringue that gives this pudding just the perfect finish. I love it, and I hope you will too!
---
Recipe Snapshot
Taste – Like bananas and vanilla.
Texture – Creamy pudding, with texture from sliced bananas and vanilla wafers.
Ease – This has a few steps, but each one is simple. A beginner baker can handle this recipe.
Time – Just under 45 minutes.
What You'll Need
It always surprises me when relatively simple ingredients can come together to make something so delicious. This recipe is a great example of that. You might have all these things in your house right this minute already!? A banana pudding just waiting for you to make it.
How to Make Banana Pudding
This pudding is essentially a combination of two recipes – banana pudding and meringue. You'll make each separately and bring them together for the grand finale.
Make the pudding
Mix ingredients. In a medium saucepan, whisk sugar, flour, and salt together. Add the egg yolks and egg and whisk until smooth. Whisk in the milk and the heavy cream.
Cook over medium heat. Whisk often, until the mixture thickens, about 10 minutes. Remove from the heat and add the vanilla.
Assemble pudding. Spread a thin layer of the pudding in an 8-inch square baking pan. Arrange a layer of vanilla wafers on top of the pudding. Arrange a layer of banana slices over the wafers. Spread half of the remaining pudding over the bananas and continue layering wafers, bananas, and pudding.
Make the meringue
Prepare oven. Preheat oven to 425.
Beat the egg whites. In the bowl of a stand mixer fitted with the whisk attachment, or in a large mixing bowl using a handheld mixer, beat the egg whites at medium-high speed until they become foamy.
Add the sugar. Gradually beat in the remaining ¼ cup sugar and continue beating until stiff peaks form and the meringue won't slide out of the bowl when tilted.
Add to the pudding. Spread the meringue over the pudding with a spatula using a decorative swirling motion.
Bake. Bake until lightly browned – watch carefully as this will only take 3-5 minutes.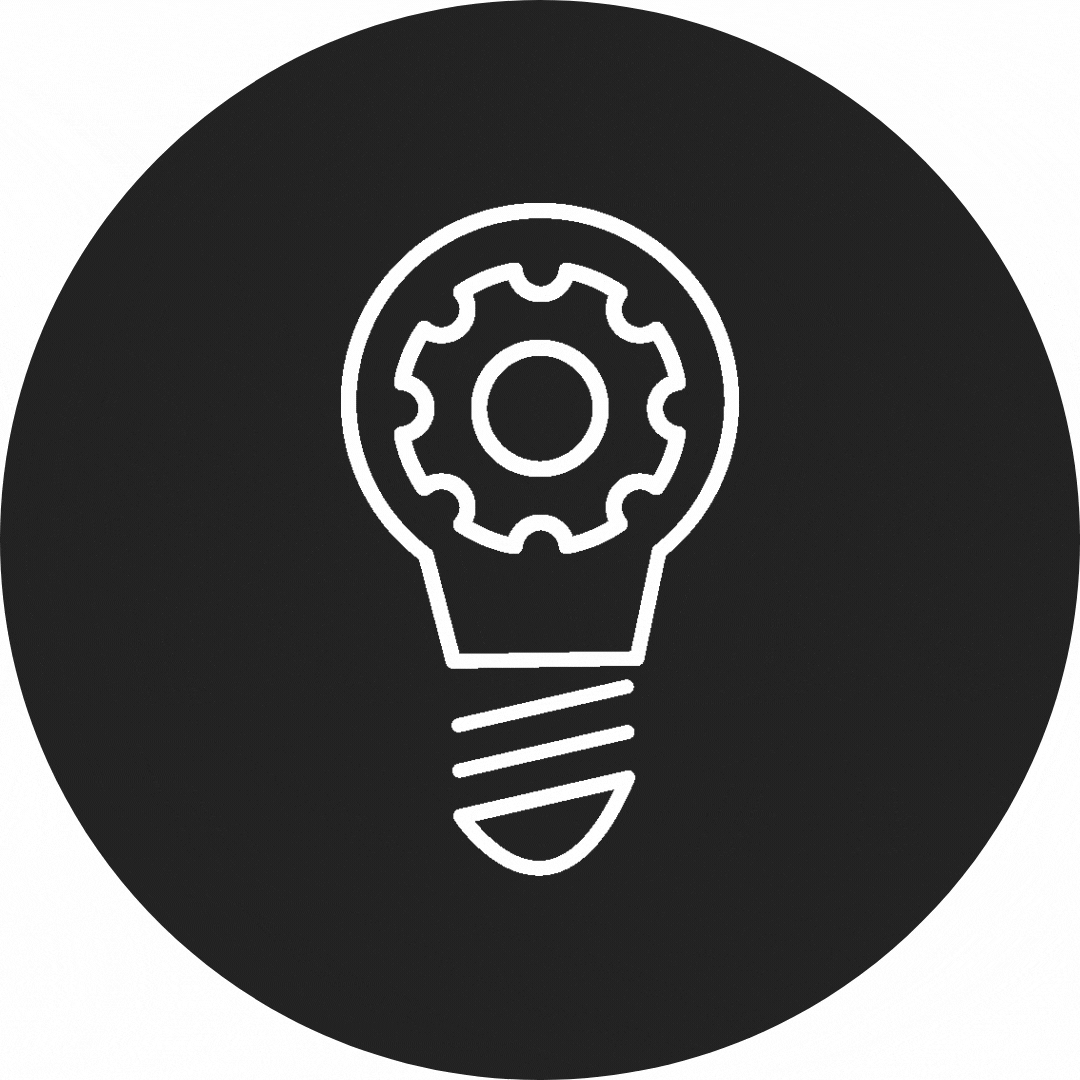 Recipe FAQs
What keeps bananas from turning brown in banana pudding?
Bananas turn brown when they are exposed to air. The layers of pudding help keep oxygen from getting to the bananas, which keeps them from turning brown immediately. They will get mushy and brown after a few days, so don't plan on keeping this in the fridge for too long.
Should homemade banana pudding be refrigerated?
Yes. This should be served warm or kept in the fridge, covered tightly, for no more than 3 days.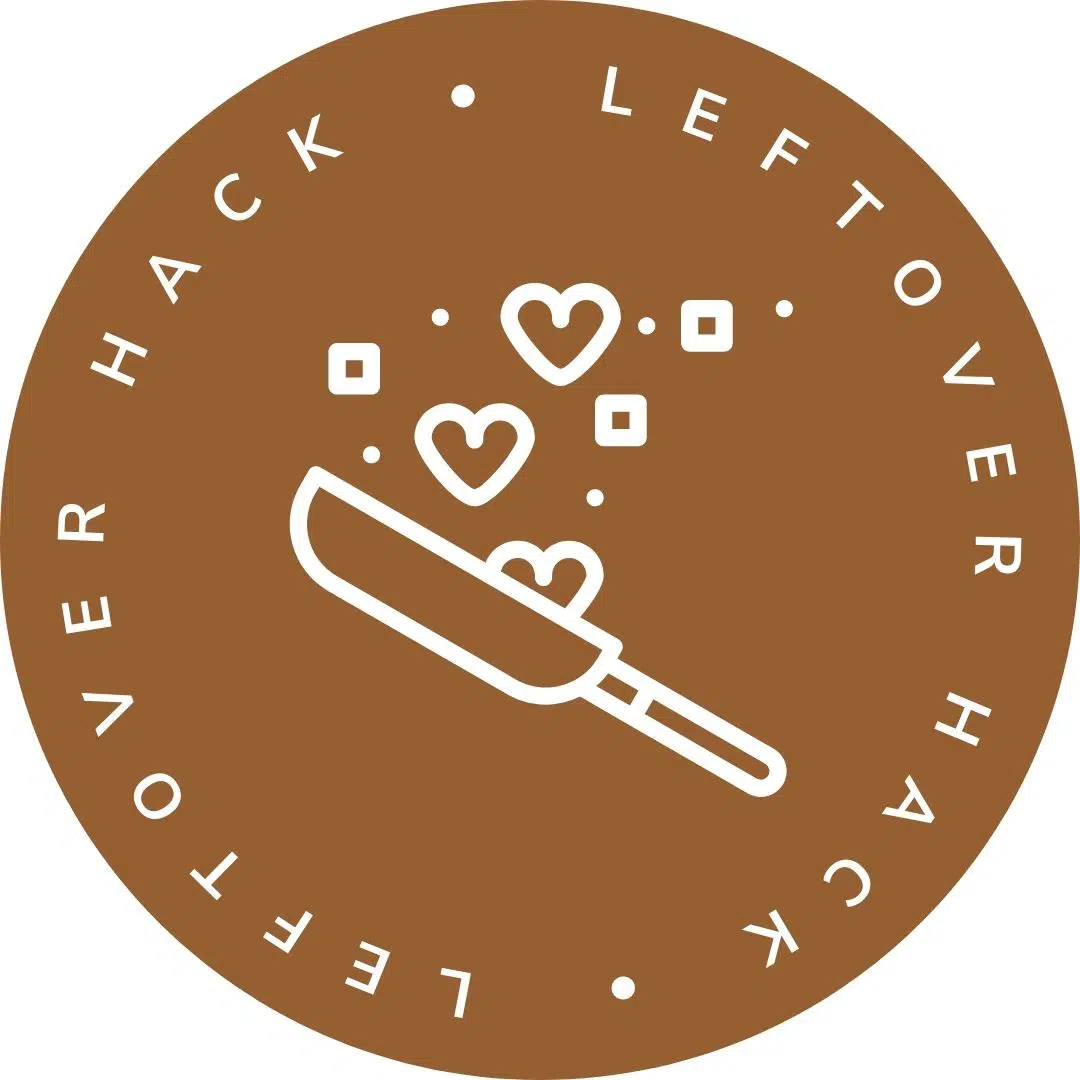 Storage & Freezing
This should be served immediately or wrapped tightly and kept in the refrigerator for no more than 3 days.
Did you try this recipe? I would love for you to leave me a 5-star rating or comment. This way, I have a better understanding of which recipes you like and can create more of them.
Please take a moment to follow me on Instagram, Pinterest, Facebook, Youtube or sign up for my free newsletter to never miss the newest recipes and blog updates.
You can also shop my favorite baking tools. Thank you so much for your support!