Wow your guests at Thanksgiving with a maple pear clafoutis. It's not your traditional holiday dessert, but it will still make an excellent addition to the dessert table. Use any pear variety in this clafoutis along with real maple syrup for a treat that everyone will love. Top it off with a generous dusting of powdered sugar to make it look extra special.
Maple Pear Clafoutis recipe highlights:
Clafoutis is a baked French dessert that bears a close resemblance to flan. It contains very little flour and bakes up into a custardy pancake consistency. Traditionally it is made with black cherries, but we are skipping tradition today. So that means this dish should actually be called a flaugnarde!
For today's recipe, I used red pears but any variety will do. Make sure to choose ripe but firm pears. Soft pears will cook down too much and could potentially ruin the batter. Try my roasted plum clafoutis also!
Use a cast iron skillet if you can. It's certainly not a must, but I highly recommend it. With a cast iron, the edges of the clafoutis will turn dark and crispy. It is a pleasant contrast to the custard texture of the center. The edges are my favorite part!
If you've ever made a traditional clafoutis you know just what a treat this dessert is. Although I'm a traditional girl at heart, I simply can't leave well enough alone. I have to do something different. I introduce to you this maple pear clafoutis.
The maple flavor is soft and subtle. You can actually taste it more while the clafoutis is still warm. The pears are the highlight here. It's rare for me to purchase pears, I tend to naturally reach for apples. But I couldn't resist the gorgeous red pears at the market. Just like apples, pears come in a wide variety. You don't have to use red like I did. Experiment and choose your favorite one.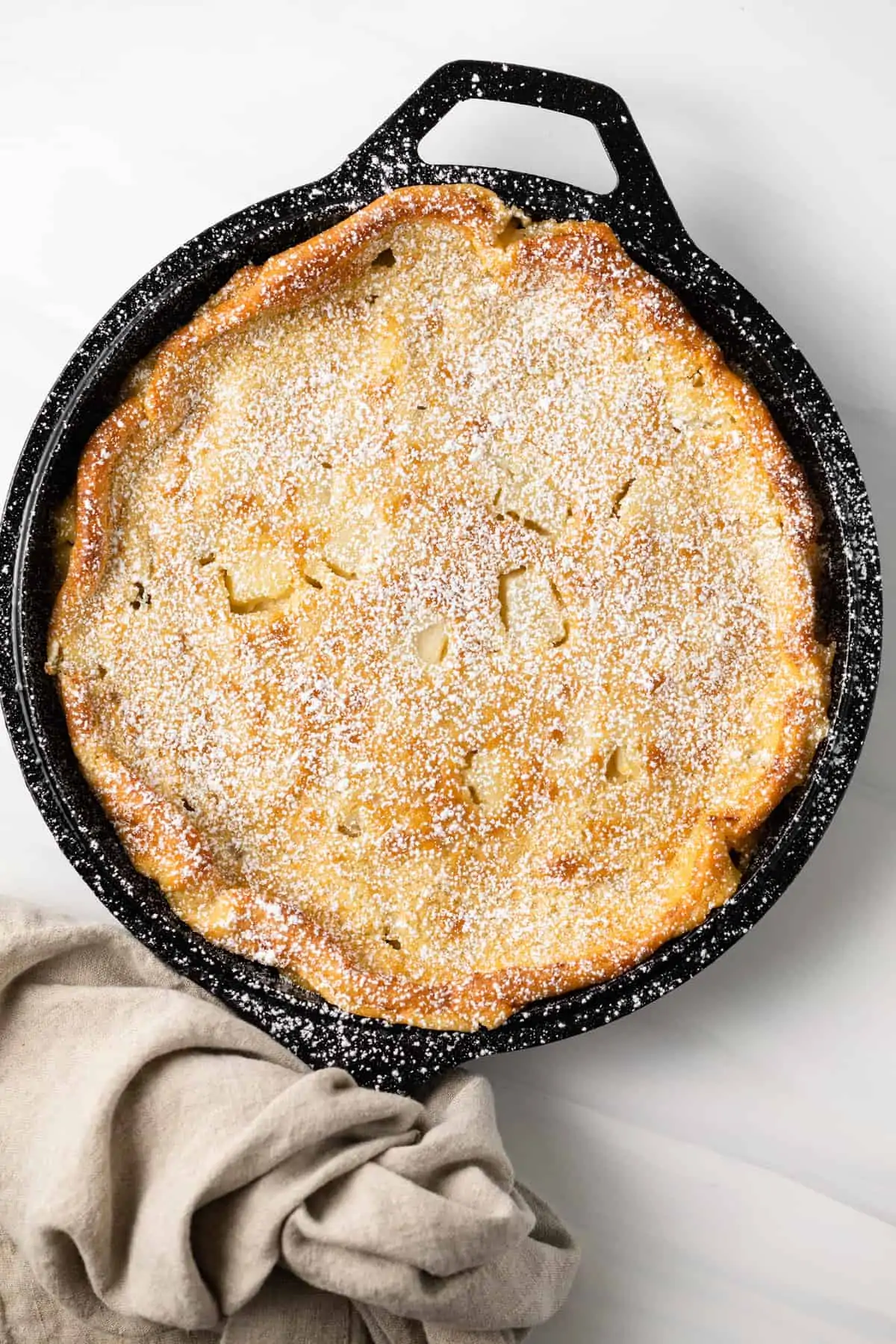 NEED MORE BAKING IDEAS? Subscribe to our newsletter and Youtube channel. Also, follow along on Facebook, Instagram, and Pinterest for all the latest updates!
Adapted from Simply Recipes.