Combining brownies with a classic Snickers bar results in an incredible dessert experience. A thick triple chocolate brownie base, layered with gooey caramel, nutty marshmallow nougat, and topped with creamy chocolate.
Once you try these over the top Snickers Brownies, you will be hooked!
Homemade Snickers Brownies Recipe
A thick triple chocolate brownie base layered with gooey caramel, nutty marshmallow nougat, and topped with creamy chocolate, this brownie recipe is pure over the top decadence!
Today's recipe uses my most favorite brownie base. I used it for these chocolate orange brownies and chocolate cherry brownies.
Because these brownies are four layers of pure sweetness, I swapped some of the semisweet chocolate for unsweet chocolate in the brownie base.
This lightened up the sugar load just a tad and added to the rich, dark chocolate color.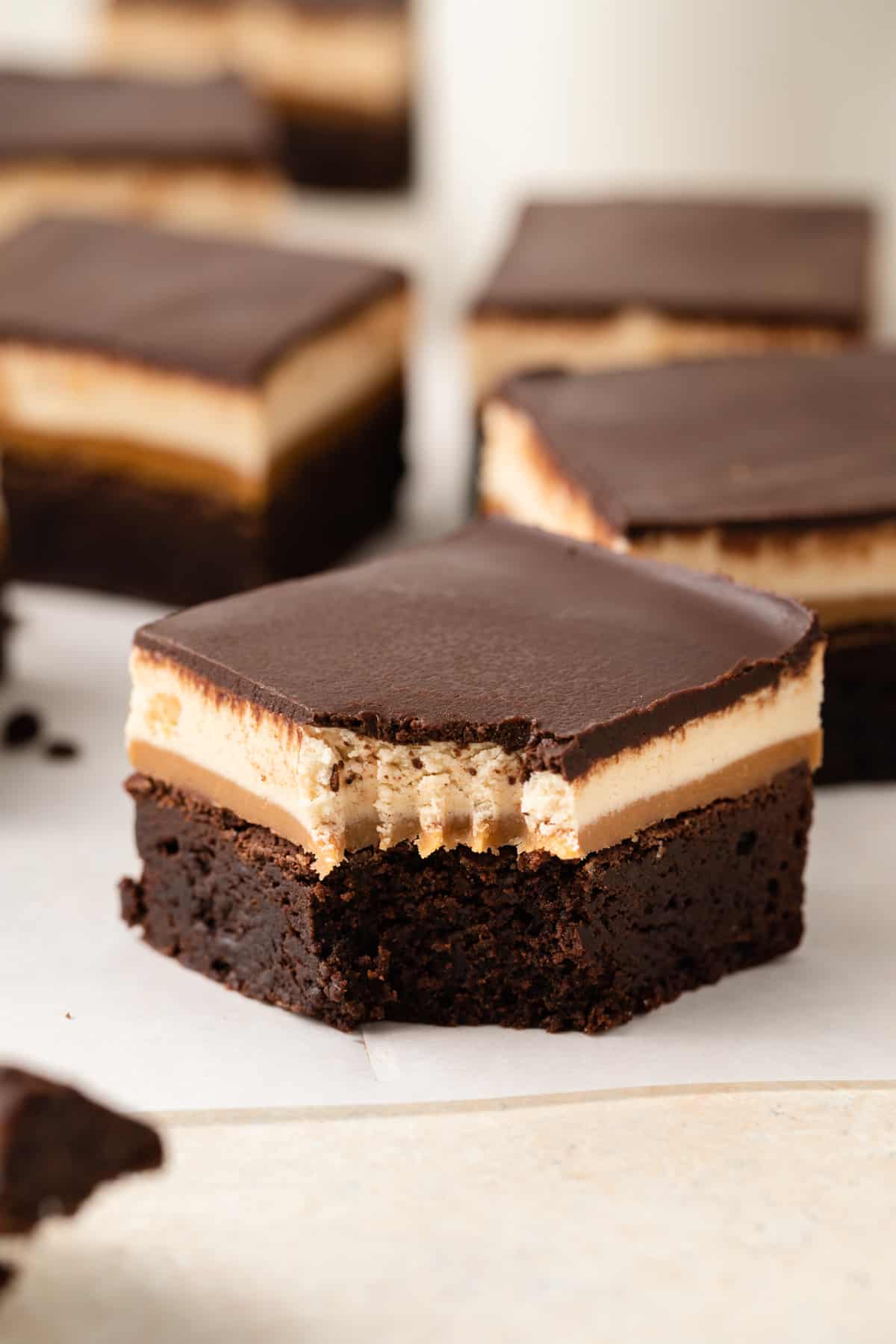 Each layer needs to set before adding the next one. Because of this, the process of assembling the brownies is time-consuming. But trust me, it's oh so worth it.
Be sure to read through the entire recipe before you begin, so you know what to expect with each step.
These brownies begin with all-time favorite base, with one minor adjustment - half the semisweet chocolate is swapped out for unsweet chocolate.
This recipe is excellent when you want to sink your teeth into a thick, fudgy brownie. I turn to it anytime I have a craving for chocolate.
It's so dense and fudgy, with intense chocolate flavor. You are going to love the richness of these brownies!
On top of the brownie base is a layer of gooey caramel. And I mean gooey!
It's made with two simple ingredients, caramel candies and evaporated milk.
If you let the brownies sit at room temperature for an hour or so, the caramel will get soft and melty. It will drip out from between the layers.
It's divine!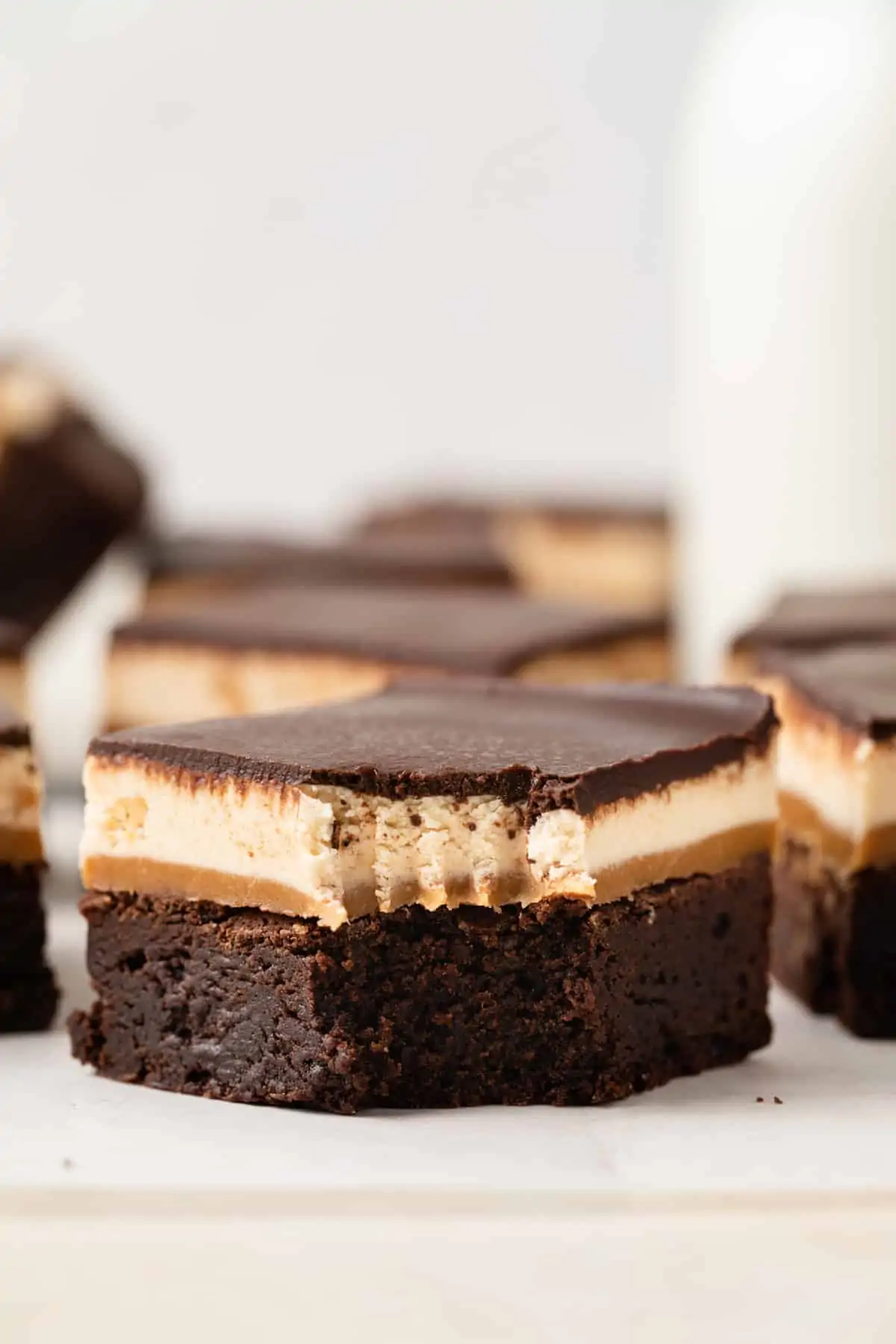 A nutty marshmallow nougat layer goes on top of the caramel. Crunchy peanut butter, marshmallow fluff, and creamy nougat combine to make this irresistible layer.
And lastly, a rich creamy ganache coats the top, adding to the bars decadence.
You won't be able to resist this super snickers brownies recipe.
More brownie recipes you'll love
More chocolate recipes
More caramel recipes
NEED MORE BAKING IDEAS? Subscribe to our newsletter and Youtube channel. Also, follow along on Facebook, Instagram, and Pinterest for all the latest updates!
Adapted from Better Homes and Gardens.