Lime Pie (only 5 ingredients)
This post may contain affiliate links. Read the full disclosure here.
This lime pie features the perfect balance between sweet and tart with a cool, creamy texture. The filling requires only 3 ingredients and sits on top of a buttery graham cracker crust.
One of the most requested recipes during the summer is key lime pie. Have you noticed this? Early last year I made this key lime cheesecake pie.
It has a cream cheese base which makes it slightly different than a traditional key lime pie. And while this is a great recipe, I wanted to play around with different options.
I introduce to you this lime pie, which uses regular limes and no cream cheese.
Made with only three ingredients, this is one of the easiest fillings you will ever come across.
If you prefer lemon, you may enjoy my lemon pie instead. It's made the same way but uses lemon juice.
3-ingredient lime pie filling
Lime juice, egg yolks, and sweetened condensed milk get whipped together to make a sweet, tart, and ultra-creamy custard-like filling.
The filling rests over a buttery graham cracker crust that is baked until crisp. The crunchy texture of the crust in contrast to the cool creamy filling will have your taste buds dancing.
While the process to make the pie is fairly easy, you still need to allow plenty of time for the pie to set. I suggest refrigerating it for at least three hours.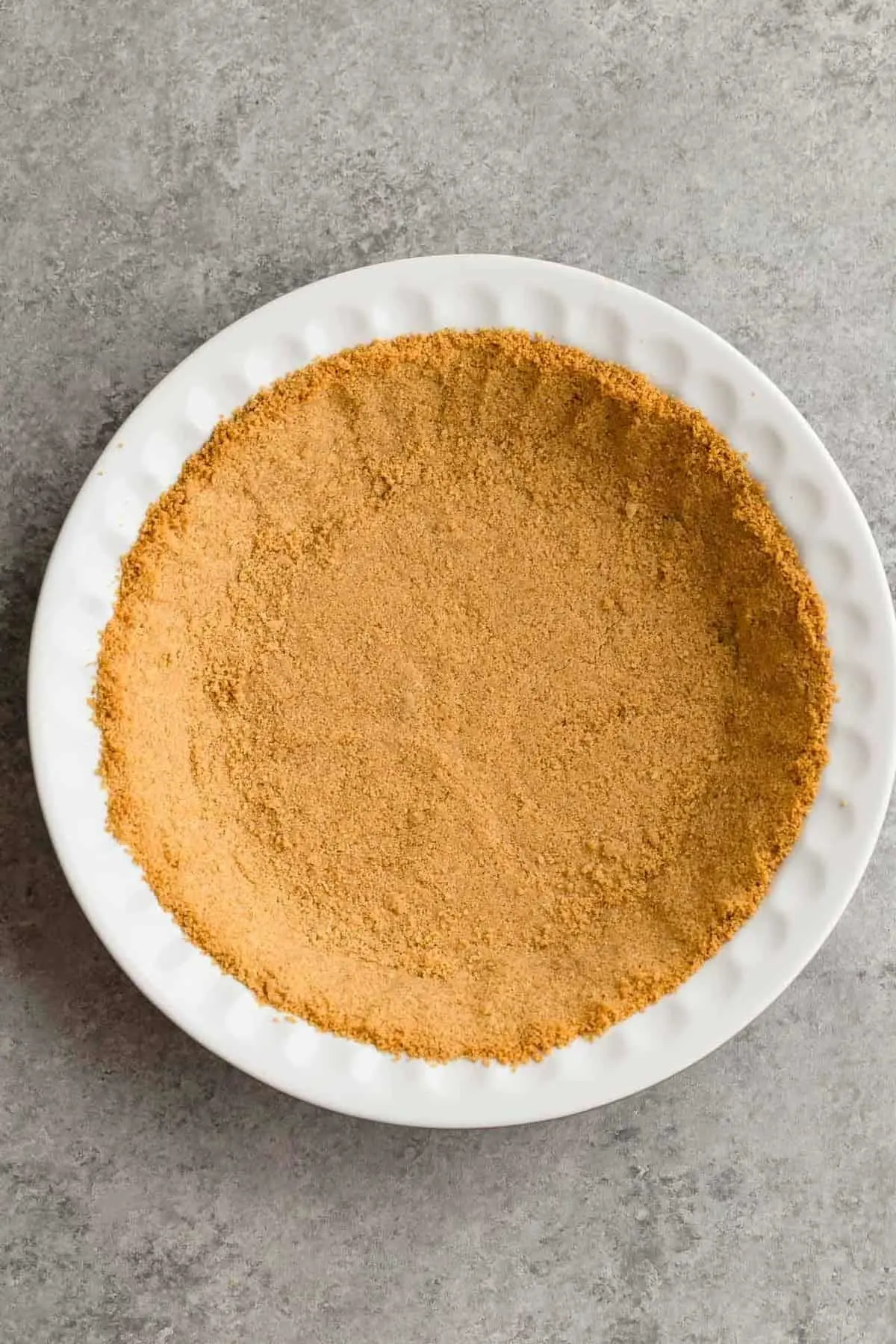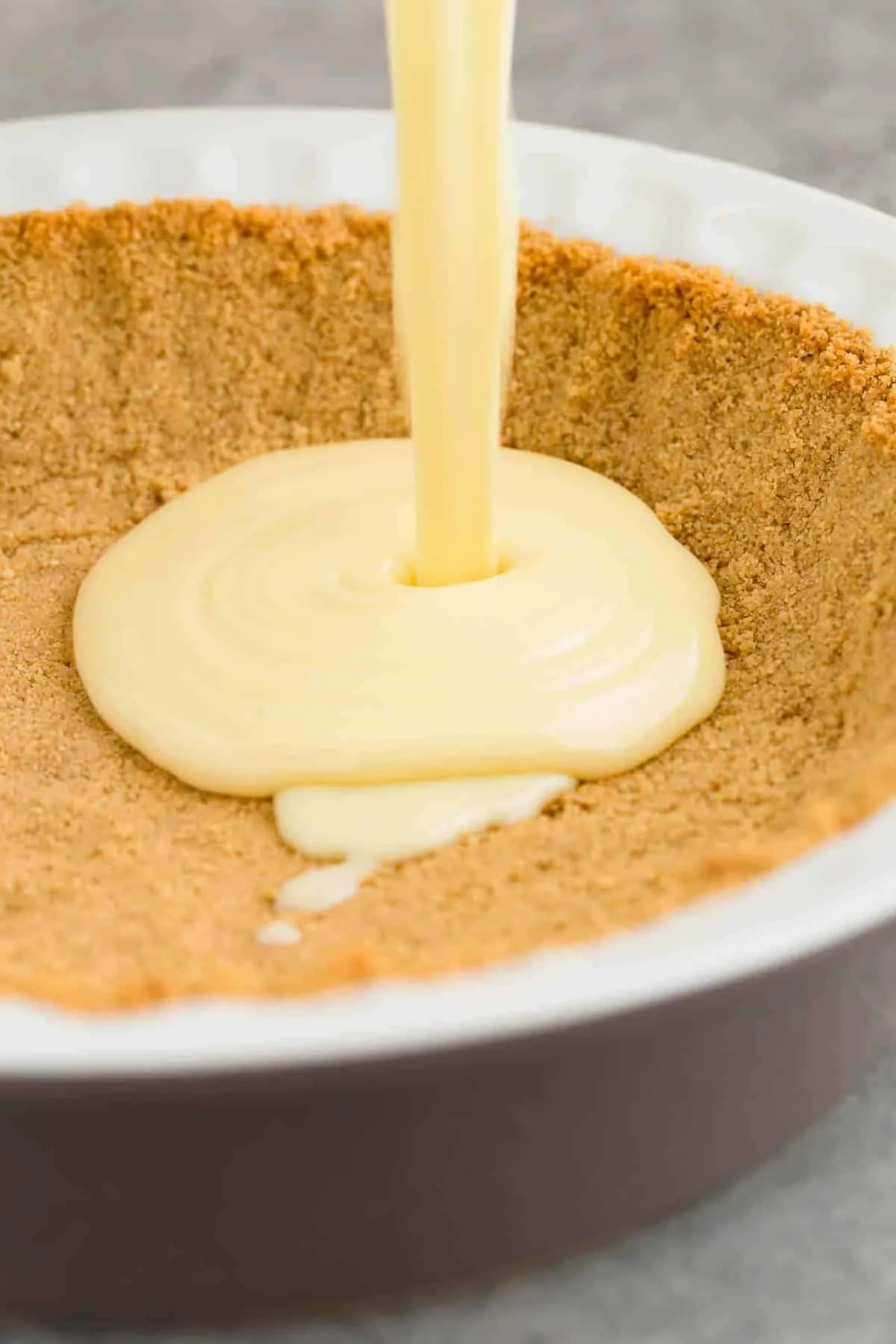 The crust needs to prebake for about 10 minutes before the filling is added. Then the entire pie bakes for an additional 15 to 20 minutes.
You'll know the pie is done when it's only slightly jiggly in the center.
You can top the pie with any garnish you desire. I like to use homemade whipped cream and lime zest on my lime pie.
Did you try this recipe? I would love for you to leave me a 5-star rating or comment. This way, I have a better understanding of which recipes you like and can create more of them.
Please take a moment to follow me on Instagram, Pinterest, Facebook, Youtube or sign up for my free newsletter to never miss the newest recipes and blog updates.
You can also shop my favorite baking tools. Thank you so much for your support!