Coffee Crunch Ice Cream (No Churn)
This post may contain affiliate links. Read the full disclosure here.
The smoothest ice cream made without an ice cream maker and only 4 ingredients! Coffee flavored ice cream speckled with mini chocolate chips is great for a summer afternoon pick me up. You will not believe how simple this delightful coffee crunch ice cream is!
I love coffee! I drink it daily. I'm one of those people who actually likes the way it tastes. I usually have to stop myself around noon or else I will never fall asleep that night.
But I'm always looking for ways to incorporate the flavor into my desserts. I used cappuccino to flavor this cappuccino cheesecake. So, when I came across this coffee ice cream on Cooks Illustrated, I knew I had to make some of my own.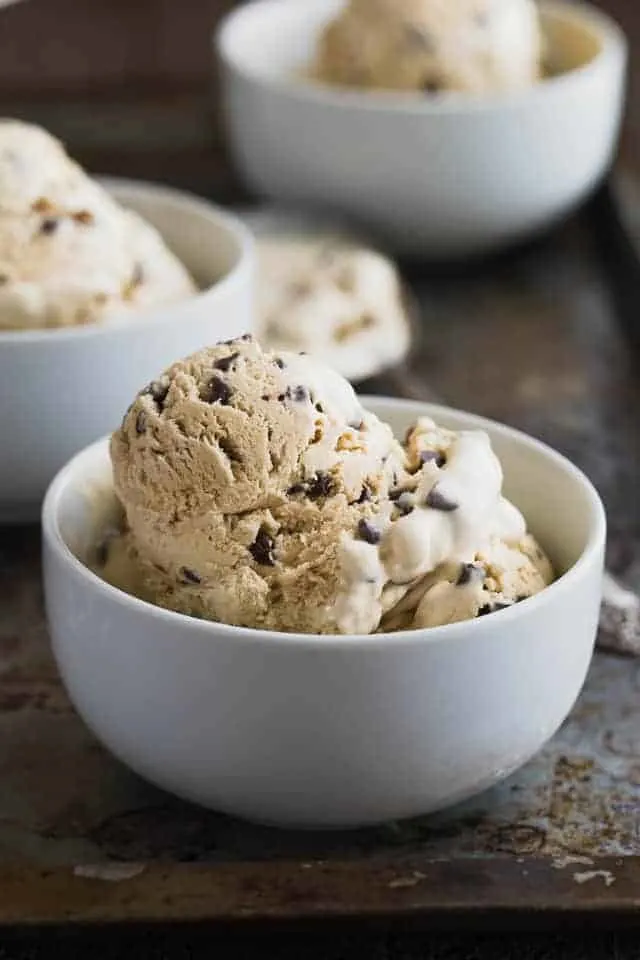 If you are sensitive to caffeine or plan to serve the ice cream to kids, you can make it with decaffeinated coffee.
The great thing about this ice cream is that it's no churn and takes minutes to put together.
Whip the cream. Combine the condensed milk and coffee, and then mix it into the whipped cream. Fold in the chocolate chips and freeze it.
You will love this simple and delicious coffee crunch ice cream.
Did you try this recipe? I would love for you to leave me a 5-star rating or comment. This way, I have a better understanding of which recipes you like and can create more of them.
Please take a moment to follow me on Instagram, Pinterest, Facebook, Youtube or sign up for my free newsletter to never miss the newest recipes and blog updates.
You can also shop my favorite baking tools. Thank you so much for your support!