Homemade Coffee Ice Cream
This post may contain affiliate links. Read the full disclosure here.
This Homemade Coffee Ice Cream is made just like old-fashioned ice cream! It starts with a custard that is blended with heavy cream and churned in an ice cream maker for a sensationally smooth and creamy dessert.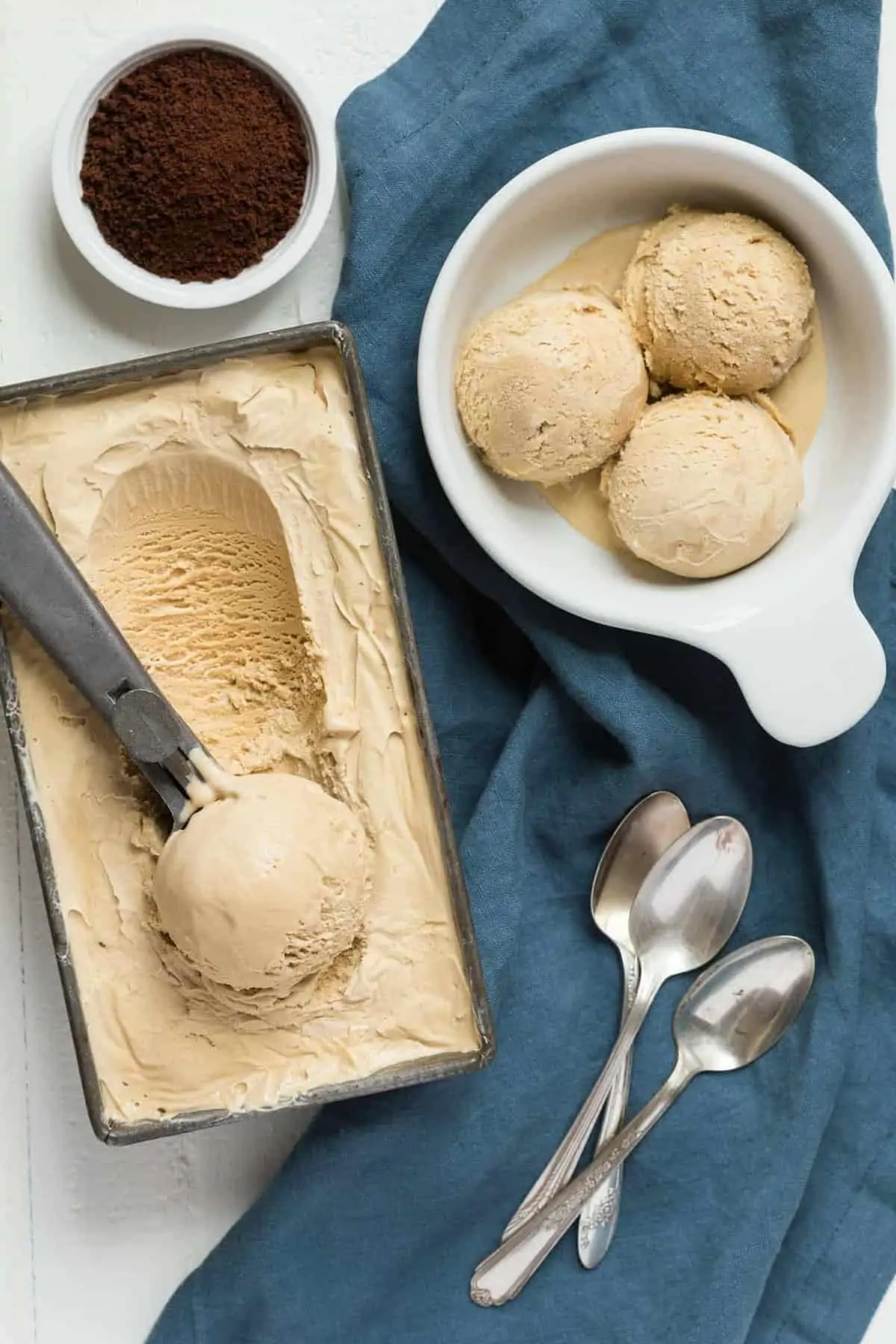 Once you've made this homemade churned ice cream, you will come back to it time and time again. This recipe will satisfy your sweet coffee cravings any time you have them!
I have quite a few no-churn ice cream recipes in the archives but I've been itching to try a more traditional homemade ice cream.
Since you really enjoyed this coffee crunch ice cream I thought it would be great to turn it into a creamy churned recipe.
Plus, I've gotten quite a few requests asking how to make that ice cream with an ice cream maker.
You can use today's custard method to turn any no-churn recipe into a luscious churned ice cream. Try it with fresh blackberry ice cream or peaches and cream ice cream.
I just know the results will be amazing.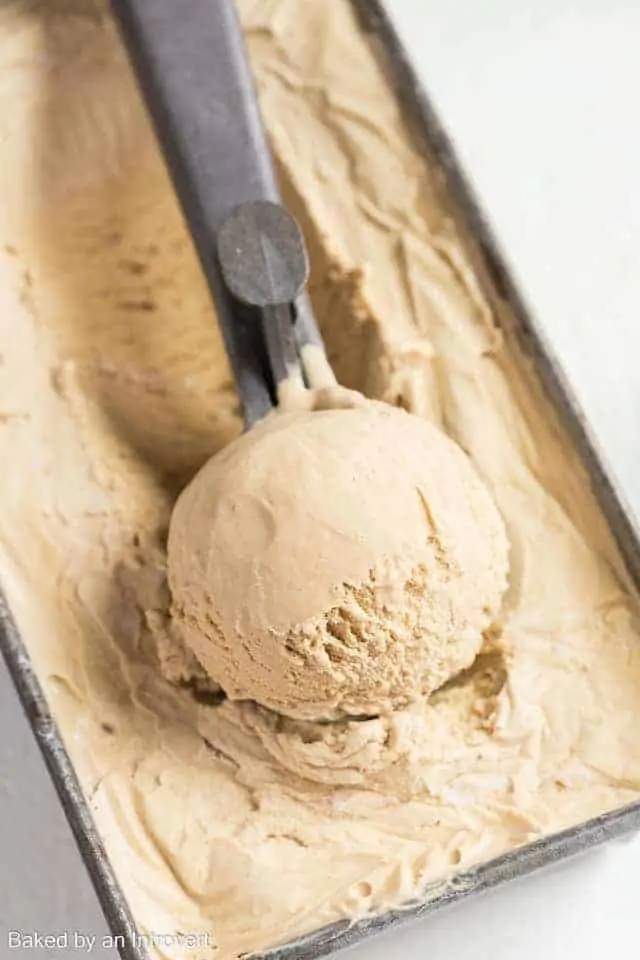 How to make homemade coffee ice cream?
Step 1: Make the base
To get started on today's homemade coffee ice cream, you need to make the custard. It's a simple concoction of whole milk, sugar, salt, and instant coffee granules. The recipe calls for decaffeinated coffee just in case you are sensitive to caffeine.
Put all those ingredients in a small saucepan and cook it over medium heat until it begins to steam. Make sure not to boil it or the milk will curdle. As soon as it begins to steam reduce the heat to low.
The egg yolks go in next but you can't just drop them into the hot the milk. They'll scramble if you do.
Instead, whisk them gently in a small bowl. Then, while you continue to whisk, slowly pour half of the hot milk into the eggs. Now you can pour the eggs into the pot with the remaining milk.
Cook the custard over medium heat until it thickens. This can take anywhere from three to five minutes. And be sure to stir it occasionally so the bottom doesn't scorch.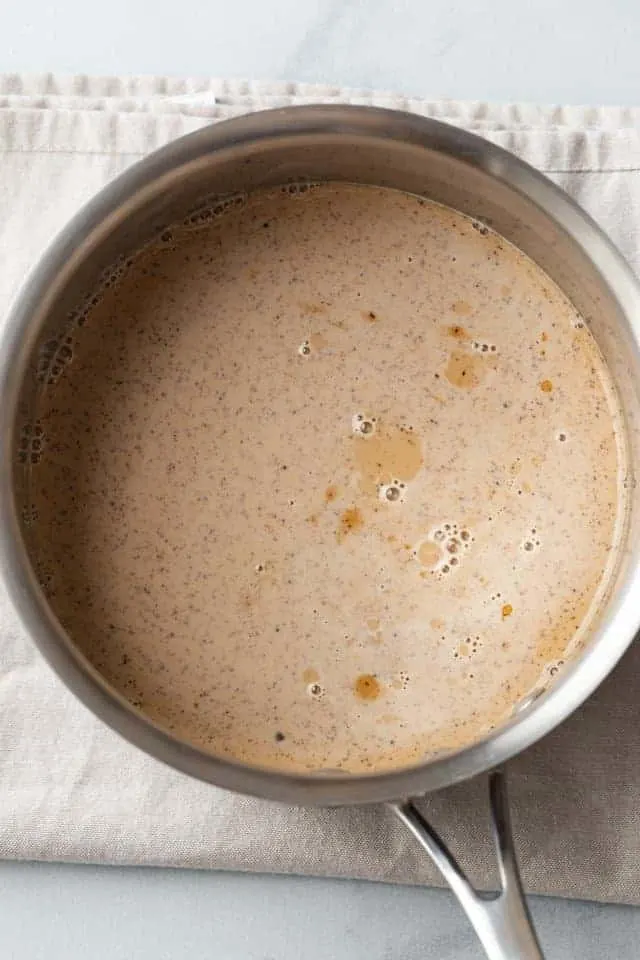 Step 2: Refrigerate the custard
Sometimes little bits of egg get scrambled, no matter how careful you are, so I like to strain the custard through a fine-mesh sieve once it's finished cooking. This will ensure the custard is completely smooth.
Cover the bowl with plastic wrap, making sure the plastic is touching the surface of the custard. This will help prevent a skin from forming over the top.
Place the custard in the refrigerator until it's cold. It usually takes about two hours to chill.
Step 3: Churn the ice cream
When it comes time to finish the coffee ice cream, you just need to mix the custard with heavy cream and vanilla until it's well blended and churn it in your ice cream maker.
Follow the manufacturer's instructions for churning.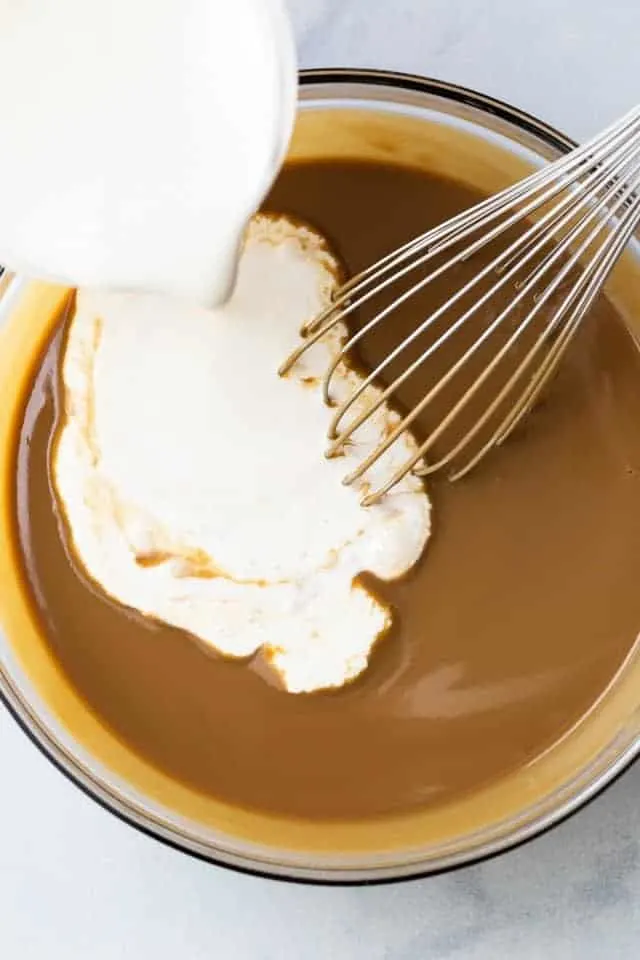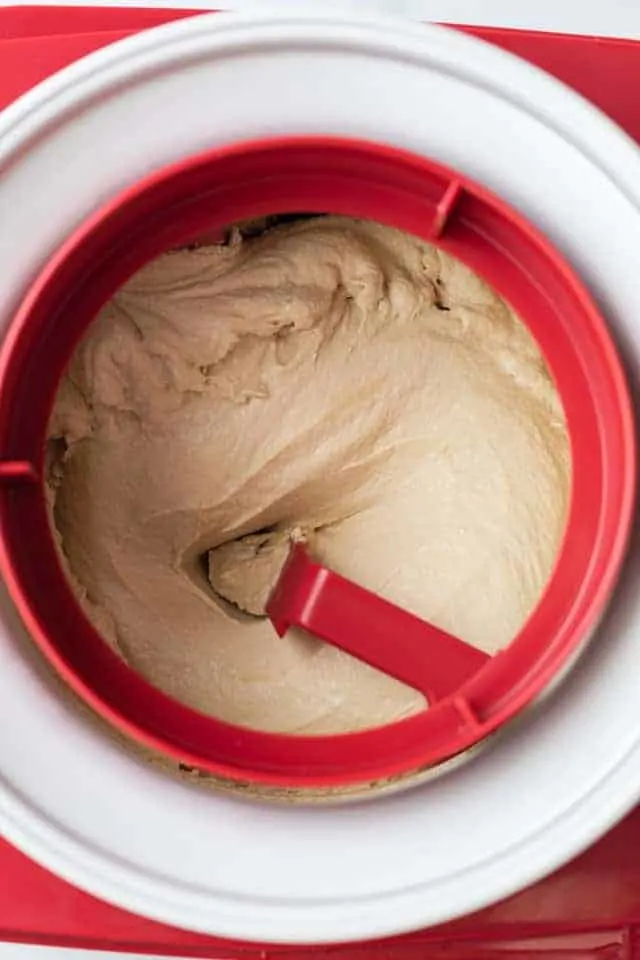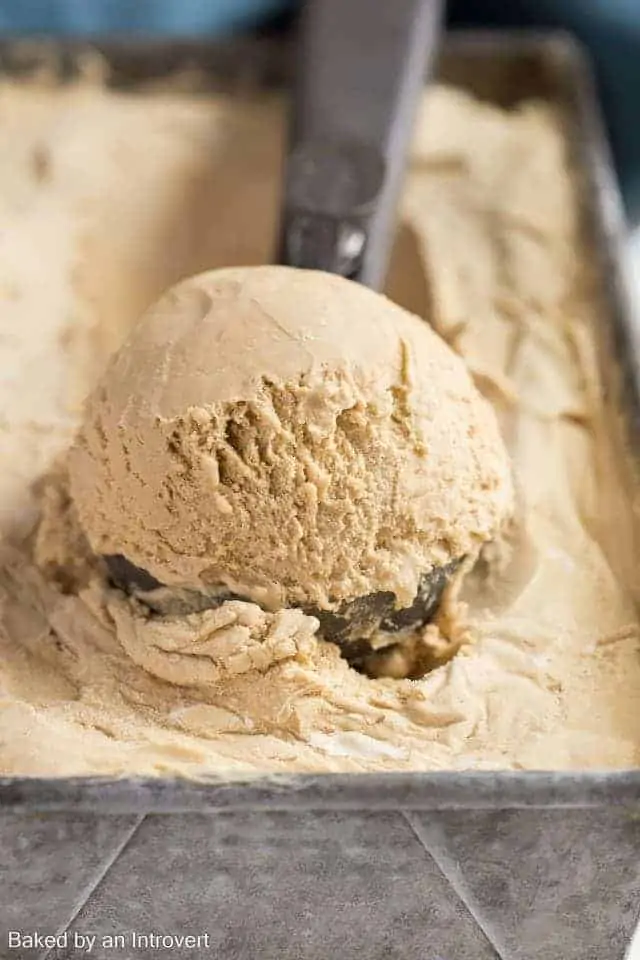 Making old-fashioned churned ice cream seems time-consuming and this is why most people prefer no-churn options.
But all the steps above can be done in advance. The custard will be done and ready to use.
You can enjoy the ice cream right away or store it in an airtight container in the freezer for up to two weeks.
Tips for making homemade coffee ice cream
Make the ice cream base a day in advance. It needs to be very cold before going into the ice cream maker.
Take care not to scramble the egg yolks. Slowly pour the hot milk in while whisking continuously.
Jazz up your ice cream by adding chocolate chips or nuts.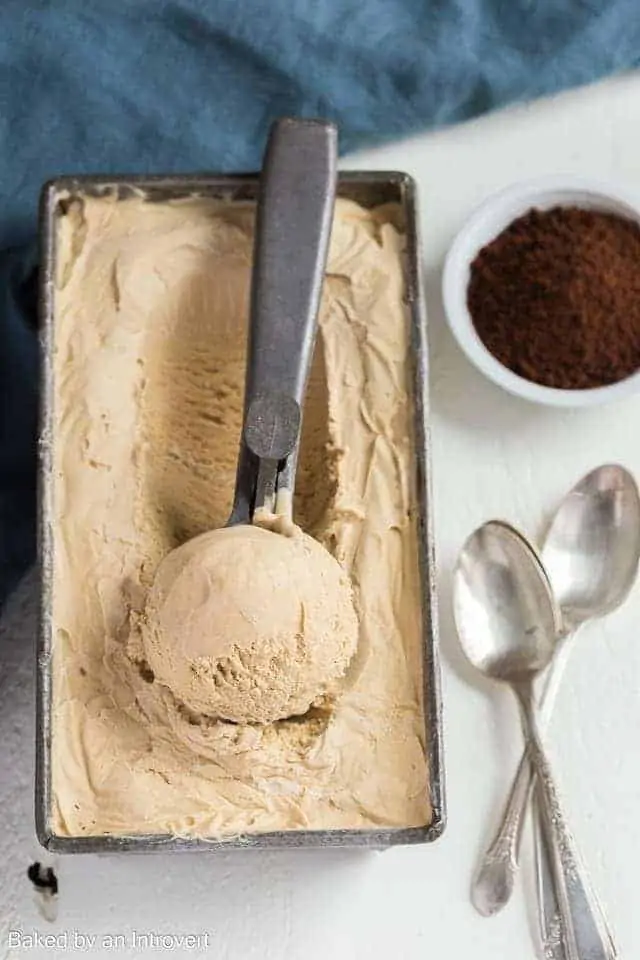 Did you try this recipe? I would love for you to leave me a 5-star rating or comment. This way, I have a better understanding of which recipes you like and can create more of them.
Please take a moment to follow me on Instagram, Pinterest, Facebook, Youtube or sign up for my free newsletter to never miss the newest recipes and blog updates.
You can also shop my favorite baking tools. Thank you so much for your support!