These Cranberry Orange Scones are the best fall scones you'll ever have! This recipe yields tender, flaky, and ultra-moist scones.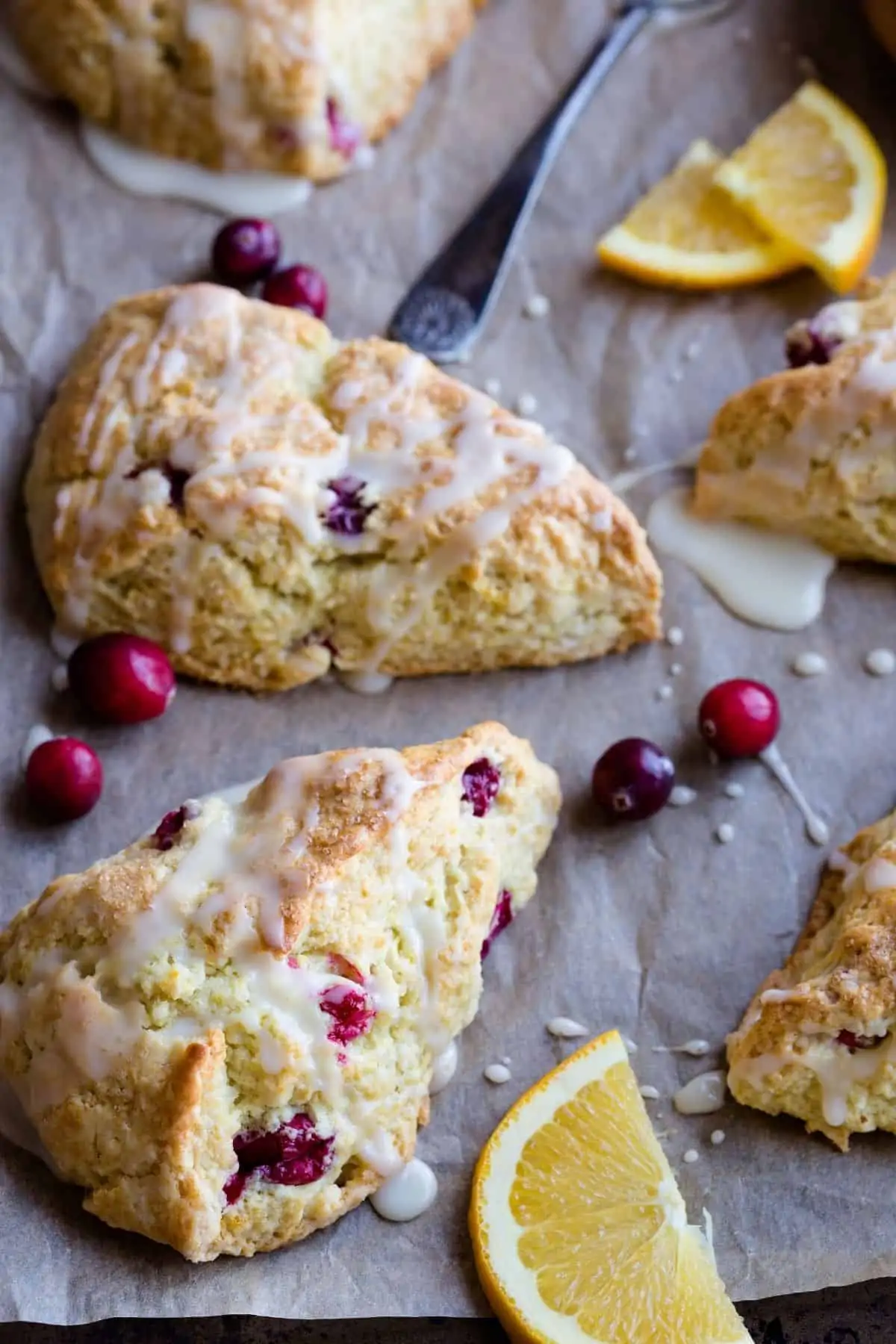 Orange juice and orange zest add loads of flavor. Each bite is speckled with tart fresh cranberries. Serve these scones for breakfast with a warm cup of coffee.
Making Cranberry Orange Scones
Several months ago I made these peach almond scones. They had become my favorite summer scone.
Now that we are well into fall, I felt that I needed to add a fall scone recipe to my collection. I used my blueberry buttermilk scones recipe as a starting point and made a few changes to achieve the desired results for these cranberry orange scones.
When making scones it's important to remember to use cold butter.
When the scones are baking the cold butter will melt inside, releasing steam which creates little pockets of air. This will make the scones light and airy on the inside while the outside remains crisp and flaky.
Handle the dough as little as possible. Avoid overworking the dough when mixing the ingredients together. You only want to mix until the mixture begins to stick together.
Knead just enough
Knead the dough just a few times. If you over knead, gluten will develop. Gluten will make the scones tough. No one likes tough scones.
Shape gather the dough into a ball and press it together. Then you are ready to place it on your baking sheet and press it out into a 7-inch circle.
Remember to work fast to avoid warming the butter.
I topped the scones with a sweet orange glaze. This enhances the orange deliciousness.
I also topped them with coarse sugar just before baking. The sugar adds a slight crunch to the tops, a great contrast in texture.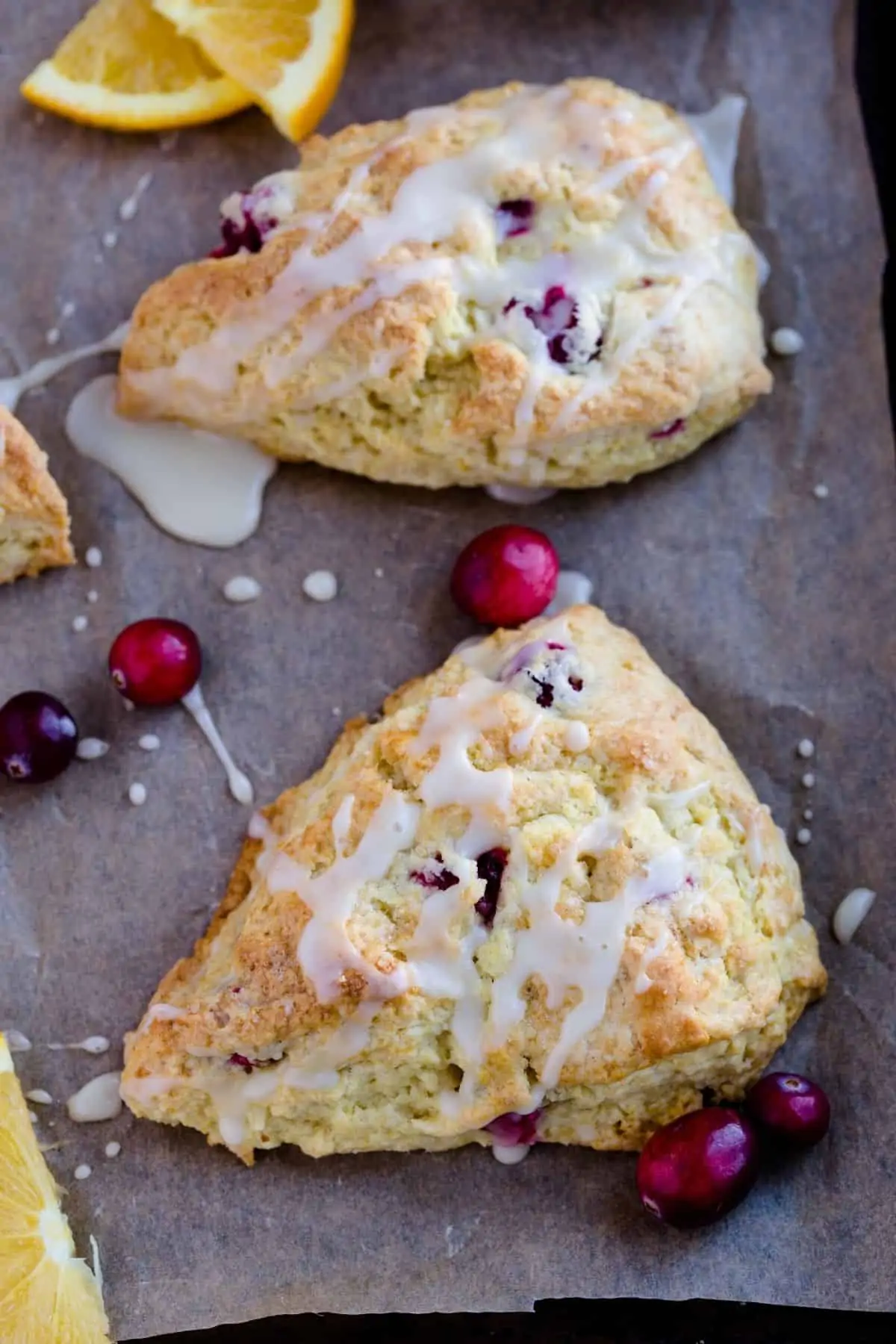 More scone recipes you'll love
NEED MORE BAKING IDEAS? Subscribe to our newsletter and Youtube channel. Also, follow along on Facebook, Instagram, and Pinterest for all the latest updates!