This post may contain affiliate links. Read the full disclosure here.
Incredibly sweet and delicious Cookie Butter Frosting flavored with Biscoff cookie spread. You'll want to put this frosting on EVERYTHING!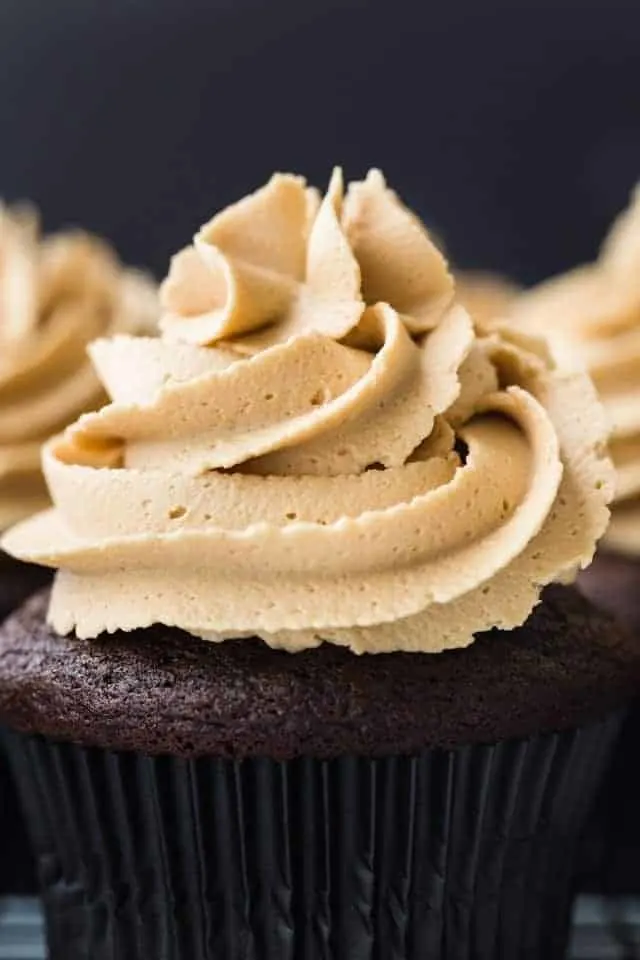 Cookie Butter Frosting
I have another amazing frosting recipe for you today. Cookie butter frosting! Can you hear the excitement in my voice? This stuff is "OMG" good!!
It's not pineapple frosting or Nutella frosting but it's seriously amazing!
I've used cookie butter to make no bake cookies before and it's seriously delish! If you enjoy it as much as I do, then you are going to fall head over heels for this frosting.
Be sure to start with butter that is room temperature. It's always wise to let the butter set out for about an hour before you plan to use it.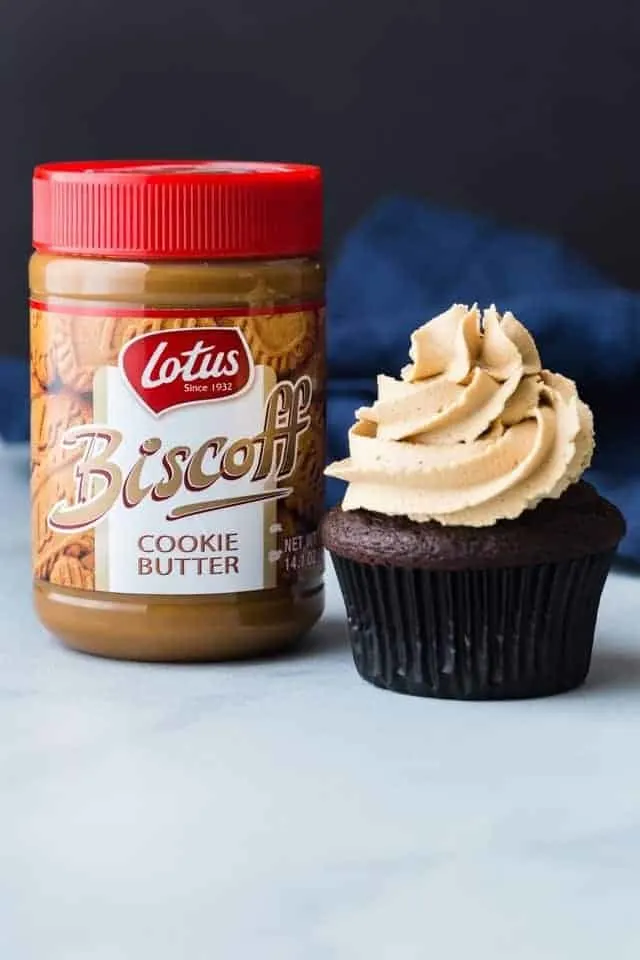 Where do you buy cookie butter?
Most grocery stores carry cookie butter. You can find it in the aisle with the peanut butter. It's usually on the shelf right next to all the other kinds of nut butter.
If for some reason you can't locate cookie butter at your local grocer, it's available for purchase through Amazon*.
What cookie is in cookie butter?
Cookie butter is made from ground speculoos cookies. The flavor is a cross between gingerbread and caramel.
---
Main ingredients for cookie butter frosting
Butter – this is a butter-based frosting and begins by beating the frosting until is smooth and creamy. It's important to work with soft butter so set it out about an hour or two before you plan to use it.
Cookie butter – all the flavor for the frosting will come from the cookie butter. I use the Lotus brand but there are several other brands on the market. Use whichever one is available to you.
Confectioners' sugar – this is needed to give the frosting structure. Don't worry about making the frosting too sweet. I have a great tip for how to keep it from tasting toothache sweet. It's down below in the recipe.
How to make cookie butter frosting?
Step 1: Beat the butter until smooth and creamy
Start with room temperature butter and beat it on medium-high speed for about 5 minutes. It should be light and fluffy before adding in the cookie butter.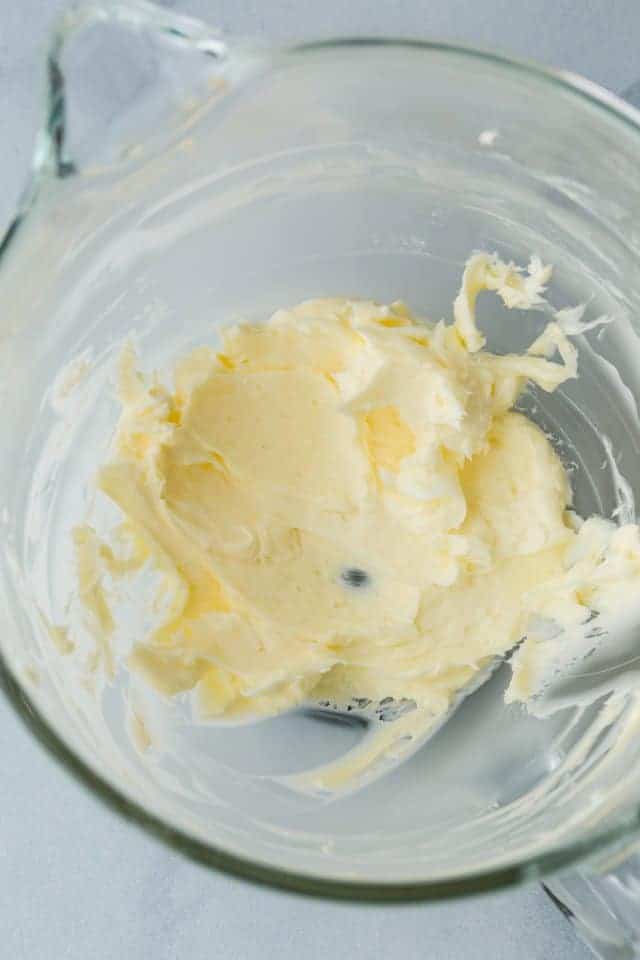 Step 2: Mix in the cookie butter
Add the cookie butter and beat until smooth and creamy. This may take another 5 minutes or so.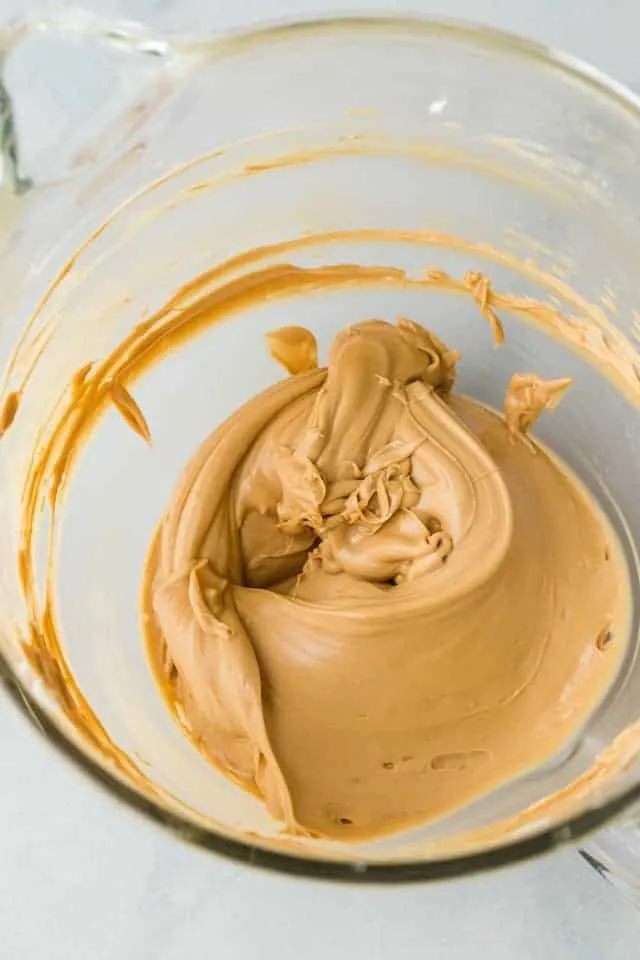 Step 3: Mix in confectioners' sugar
Add the confectioners' sugar one cup at a time and beat well after each addition. The frosting will begin to get super thick.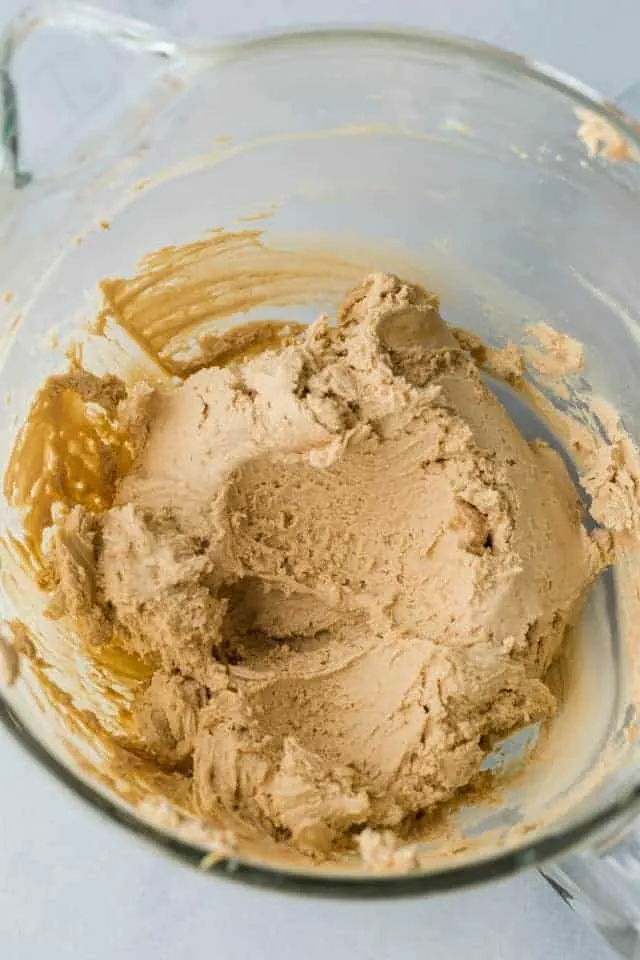 Step 4: Beat in heavy cream
Add 3-4 tablespoons of heavy cream and continue to beat the frosting until it's super light and creamy. Beat in a pinch of salt if desired.
Tips for this cookie butter frosting recipe
Set the butter out for 1 to 2 hours before you plan to use it. This will ensure it is soft enough to make a luscious frosting.
Buttercream frosting can sometimes taste overly sweet. This is especially so when adding in things like cookie butter. The trick to counteract this is to beat the frosting for a good 5 to 8 minutes after all the ingredients have been added. This adds more air which makes the frosting lighter and it won't taste so toothachy sweet.
Did you try this recipe? I would love for you to leave me a 5-star rating or comment. This way, I have a better understanding of which recipes you like and can create more of them.
Please take a moment to follow me on Instagram, Pinterest, Facebook, Youtube or sign up for my free newsletter to never miss the newest recipes and blog updates.
You can also shop my favorite baking tools. Thank you so much for your support!