Chocolate Nutella Cookie Bars
This post may contain affiliate links. Read the full disclosure here.
Chocolate Nutella Cookie Bars are so good, you'll hardly believe they take less than 30 minutes to make. The chocolate cookie bars are stuffed with a layer of Nutella and speckled with chocolate chips for the ultimate chewy dessert.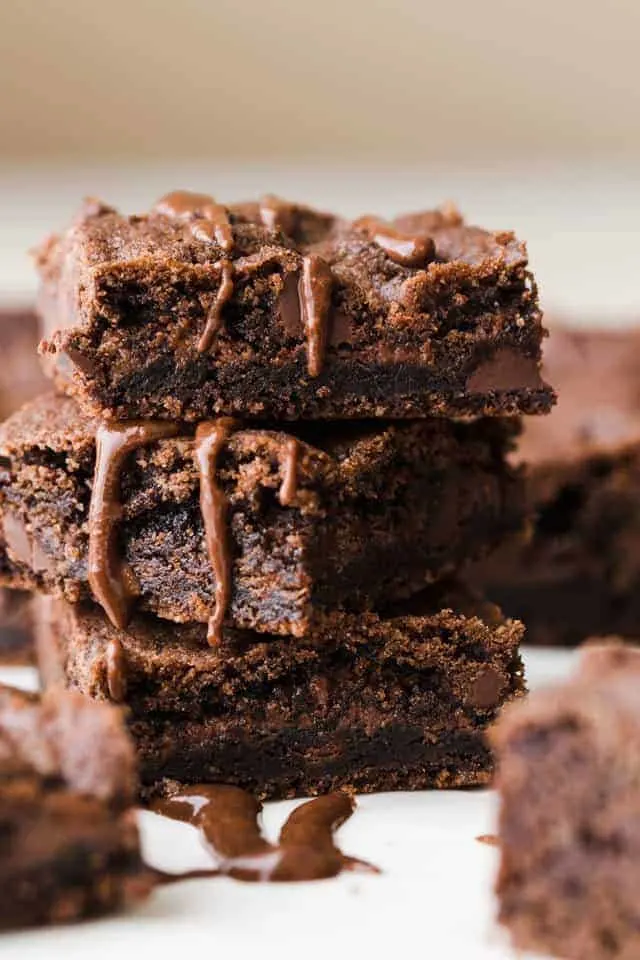 Chocolate Nutella Cookie Bars
It's hard to believe I've never shared a cookie bar on the blog.
Wait, that's not true. I shared Nutella cookie bars back in 2015. They were made without butter and the Nutella is mixed into the cookie batter to create super soft and chewy bars.
Today's chocolate Nutella cookie bars are quite different. Instead of mixing the Nutella into the batter, I layered in the middle of the bars. So you get a layer of cookie then a layer of Nutella and another layer of cookie.
I'm dubbing these as the most sinful dessert to come out of my kitchen. The base is nothing more than chocolate cookie dough with the addition of chocolate chips. If you tried these double chocolate chip Nutella cookies, you can imagine just how good these bars are.
I made the first batch of chocolate Nutella cookie bars just a few weeks ago. My sister-n-law has been staying with us and she ate nearly the entire batch all by herself. She couldn't get enough!
Make sure you have someone to share these bars with because self-control will fly right out the window after you try them.
---
Here's a breakdown of how to make them.
Make the chocolate cookie dough. It's very easy. Make sure all the ingredients are at room temperature so they're easier to combine.
You'll need flour, baking soda, salt, Dutch-processed cocoa, butter, white sugar, brown sugar, egg, and vanilla.
Stir in chocolate chips. Chocolate chunks and coarsely chopped chocolate work too!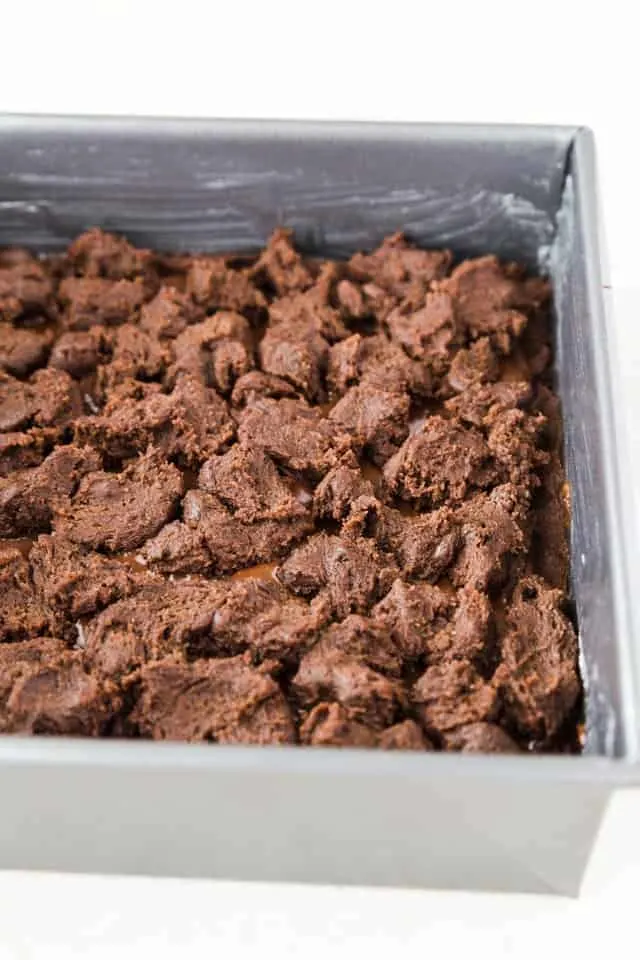 Layer half the batter in the bottom of an 8-inch square baking pan. The dough is sticky and a little tough to spread so I like to lightly spray my fingertips with nonstick spray and press the dough into the pan.
Next, spread a very generous layer of Nutella over the dough. We're using half a cup here! If you have a few minutes to spare, I highly suggest making homemade Nutella.
Top the Nutella with chunks of the remaining dough by breaking off small pieces of dough and randomly scatter them over the Nutella. Don't worry about trying to cover the Nutella completely.
See how quick and easy that is?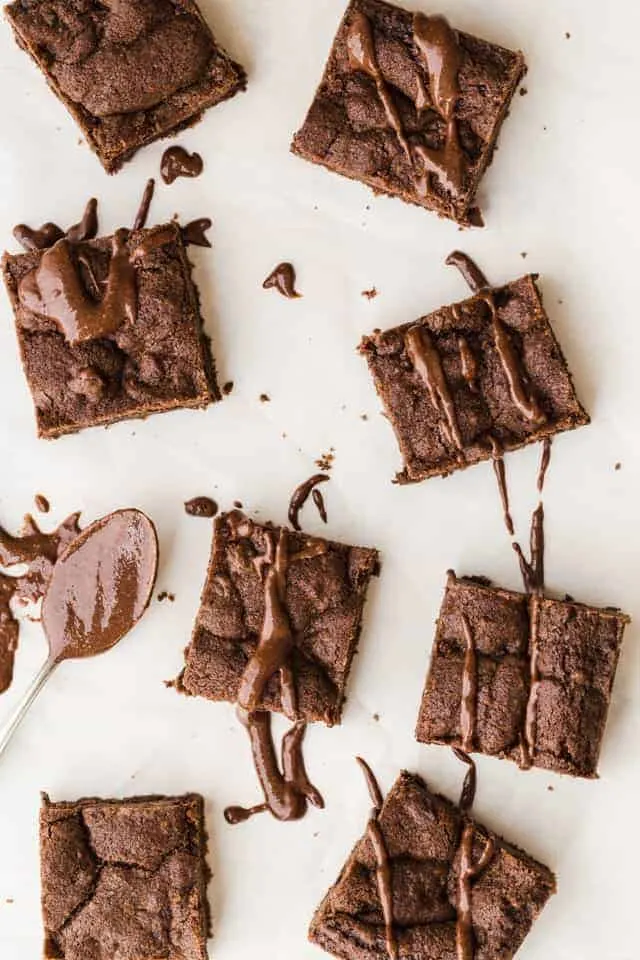 These cookie bars take around 20 minutes. I like to slightly underbake them so they don't come out dry and hard. Once the outer edges have set, it's a good idea to remove them from the oven to prevent over baking.
Leave the bars in the pan until they have cooled completely. This process will allow the bars to finish setting up.
Did you try this recipe? I would love for you to leave me a 5-star rating or comment. This way, I have a better understanding of which recipes you like and can create more of them.
Please take a moment to follow me on Instagram, Pinterest, Facebook, Youtube or sign up for my free newsletter to never miss the newest recipes and blog updates.
You can also shop my favorite baking tools. Thank you so much for your support!