Apple Pie Cinnamon Roll Cups
This post may contain affiliate links. Read the full disclosure here.
Apple Pie Cinnamon Roll Cups made with Pillsbury refrigerated cinnamon rolls, cinnamon apples, and gooey caramel. These will surely be a delight around your family table.
This post has been sponsored by Pillsbury™. All thoughts and opinions are my own.
Every year Harry and I make a trip to visit our nephews. We don't have kids of our own so we try to shower our nephews with all the love we'd give our own children.
This includes spoiling them with a special breakfast that can also be labeled as a dessert. This little tradition has evolved over the years but the concept has always been the same. One morning during our stay, I get up early and make a variation of today's apple pie cinnamon roll cups.
The tradition started with my homemade cinnamon rolls and glazed apple cinnamon rolls but the process of making homemade dough is time-consuming. This led me in search of a quicker alternative.
When I was growing up my family would make Pillsbury Cinnamon Rolls with Cream Cheese Icing as our "special breakfast" for occasions like birthdays or holidays. We loved them and I just knew my nephews would as well.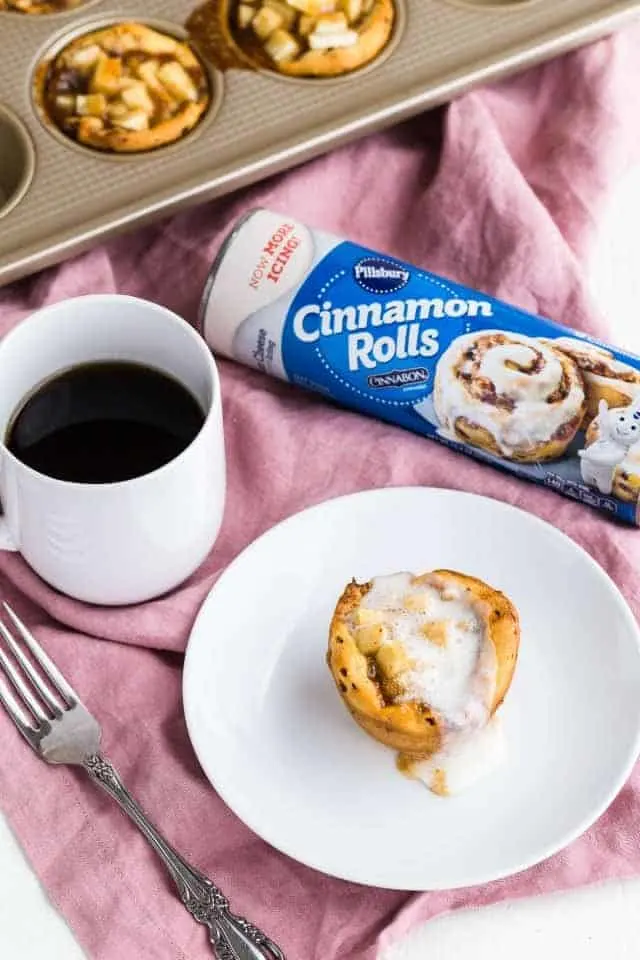 I began making the cinnamon rolls just as the package directed. But, of course, I can't leave well enough alone so I tried different ways to jazz them up. This way, the boys would get something different each time we visited.
At first, I made these creamy fruit and nut cinnamon roll cups from the Pillsbury website. However, my nephews were not too fond of the raisins.
While I could have left them out, I decided to try my own adaptation of the recipe and it was a huge success. We had smiles all around the table. Even the adults enjoyed them!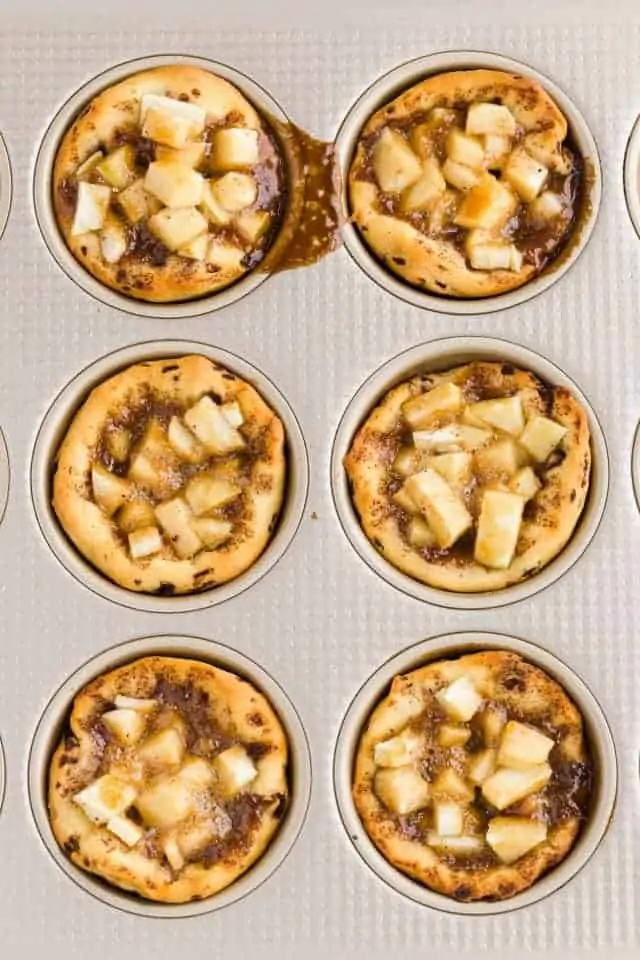 Apple pie cinnamon roll cups
Let's talk about how to prepare this simple recipe so you can create your own family memories and traditions.
Of course, the cups start with one package of Pillsbury refrigerated Cinnamon Rolls. I flattened each roll with a rolling pin to make them easier to manipulate and press into the cups of a muffin tin.
Each cup is filled with diced apples that are tossed in flour, cinnamon, and nutmeg. You can use any variety of apple you like best. For this recipe, in particular, I went with more of a tart apple to offset some of the sweetness.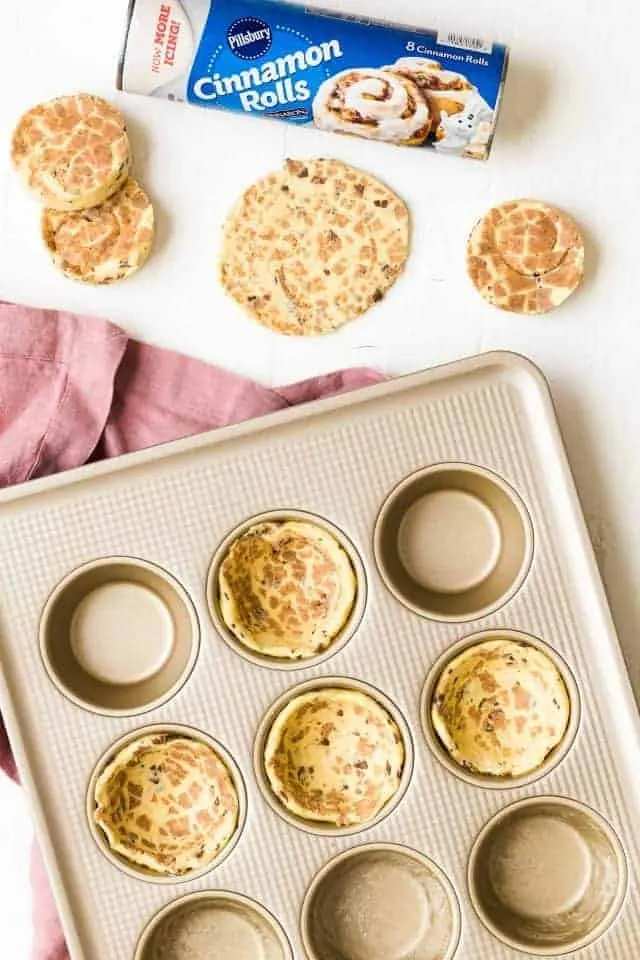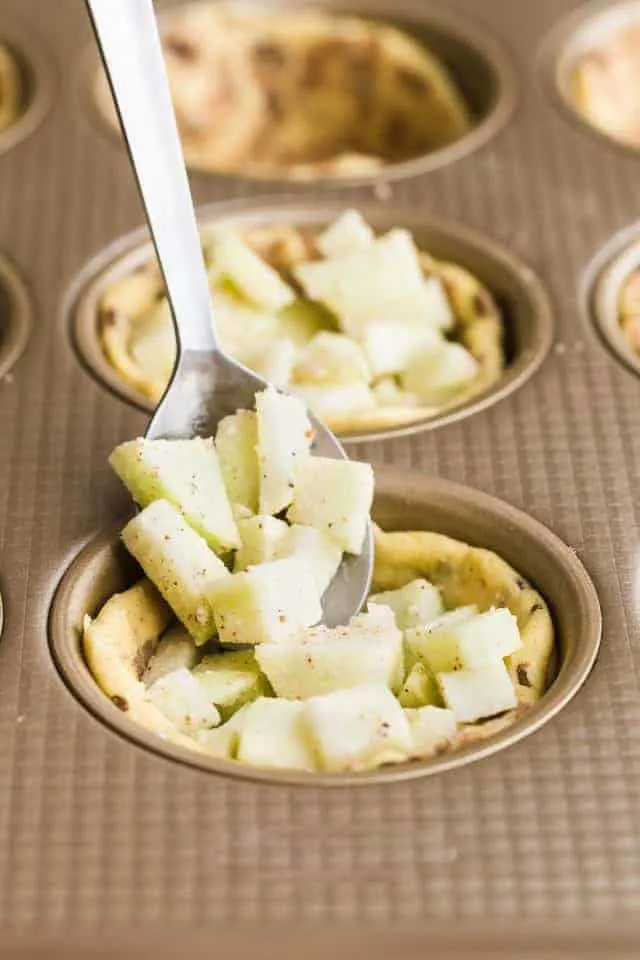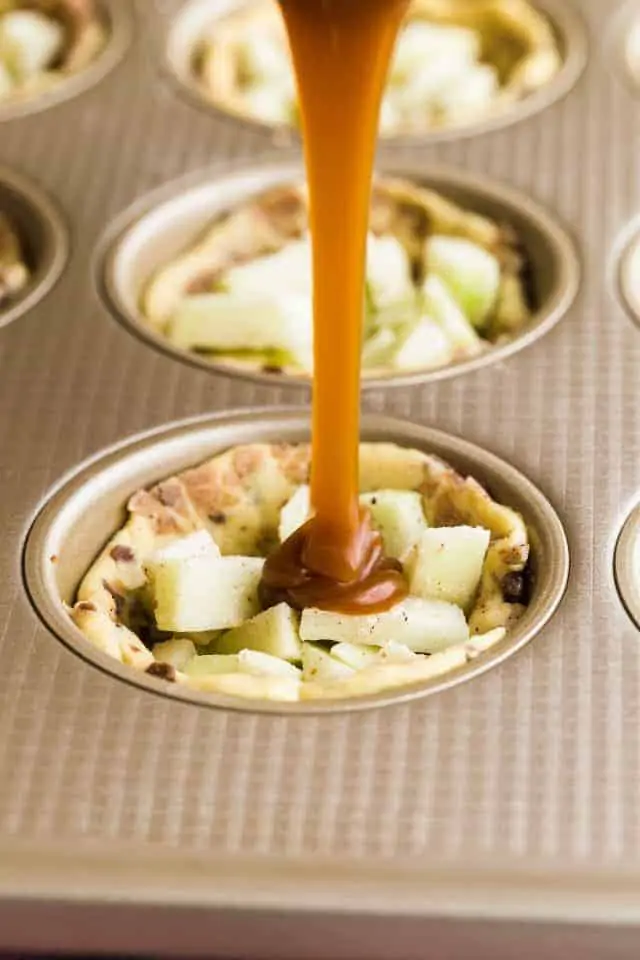 Caramel sauce goes over the apples which makes the filling extra gooey during baking. I used my homemade caramel sauce but you can opt for storebought to make the process easier.
When the cups are fresh out of the oven, top them with the cream cheese icing that comes with the Pillsbury cinnamon rolls and serve them right away.
These apple pie cinnamon roll cups bake up into such a gorgeous golden brown color and they smell so amazing as they're baking. Your family will come running to the kitchen once they begin to smell them in the oven.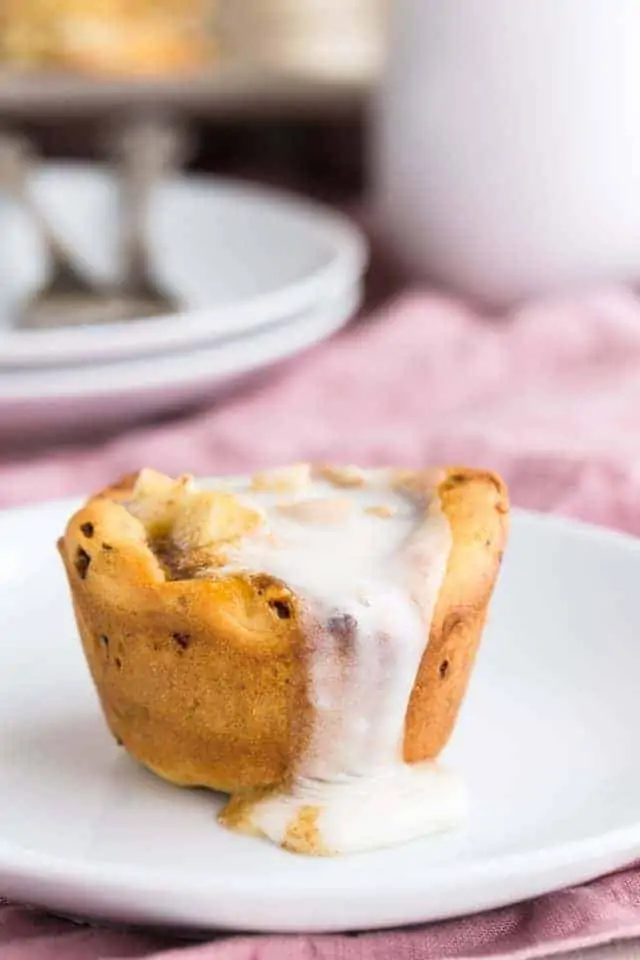 Family time at home that is centered around fresh food from the oven, conversation, quality family bonding is most important because it's Made At Home™. Visit Pillsbury.com to find more recipe inspiration to create fun family memories at home.
Did you try this recipe? I would love for you to leave me a 5-star rating or comment. This way, I have a better understanding of which recipes you like and can create more of them.
Please take a moment to follow me on Instagram, Pinterest, Facebook, Youtube or sign up for my free newsletter to never miss the newest recipes and blog updates.
You can also shop my favorite baking tools. Thank you so much for your support!
Adapted from Pillsbury.com.