This post may contain affiliate links. Read the full disclosure here.
This Tequila Sunrise Cake is sure to be one of the prettiest cakes you will ever make. The recipe uses tequila in the batter, making it super flavorful. A sweet orange syrup finishes off this easy and fun dessert that is truly delicious.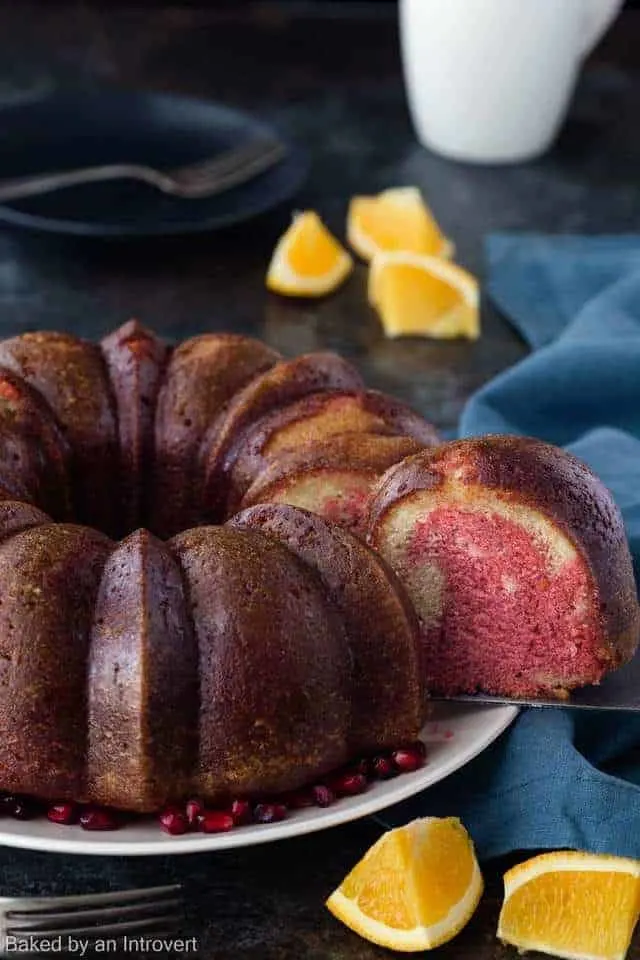 The cake is made with a combination of orange and pomegranate so you get the classic tequila sunrise flavor. The colorful batters are layered into a bundt pan which results in stunning swirls of red and orange that mimics a sunrise. This cake is great for a special occasion or holiday party.
When it comes to cake, I'm all about the "wow" factor. I love cakes that make a statement by looking gorgeous. My triple chocolate mousse cake and raspberry jelly donut coffee cake are just a couple examples of this.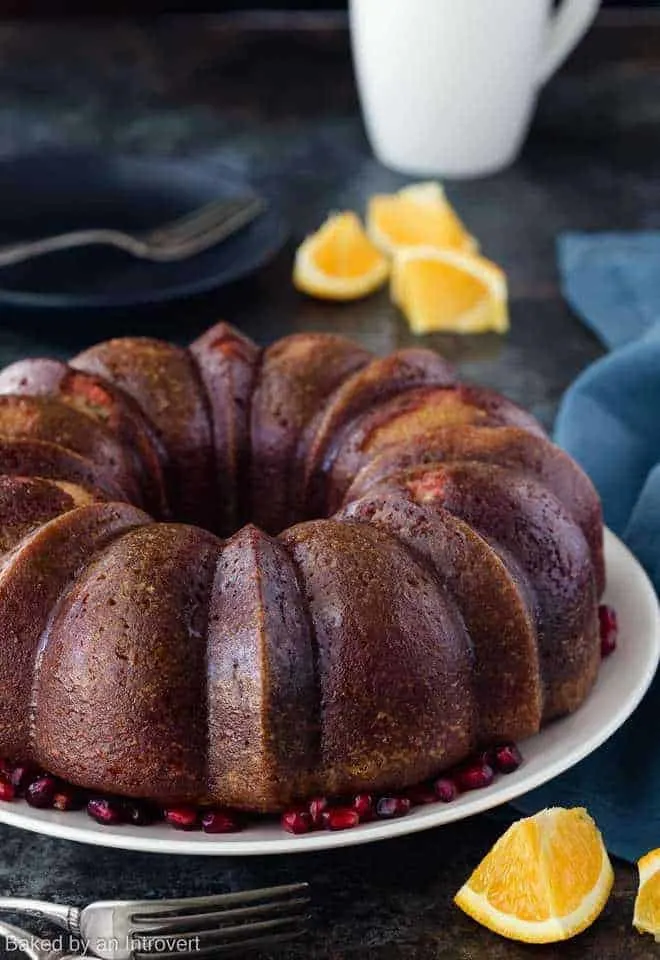 This colorful cake is a basic orange bundt cake with a little pizzazz. The batter is divided in half. Tequila is mixed into one-half and pomegranate juice is mixed into the other half. I also added red food coloring to the pomegranate flavored batter. I wanted the color to be bright and bold.
The recipe calls for 5 eggs which helps the cake remain extra moist. Finish it off with a sweet orange glaze made with sugar, orange juice, tequila, and confectioner's sugar. It's flavorful and adds a little extra sweetness to the cake.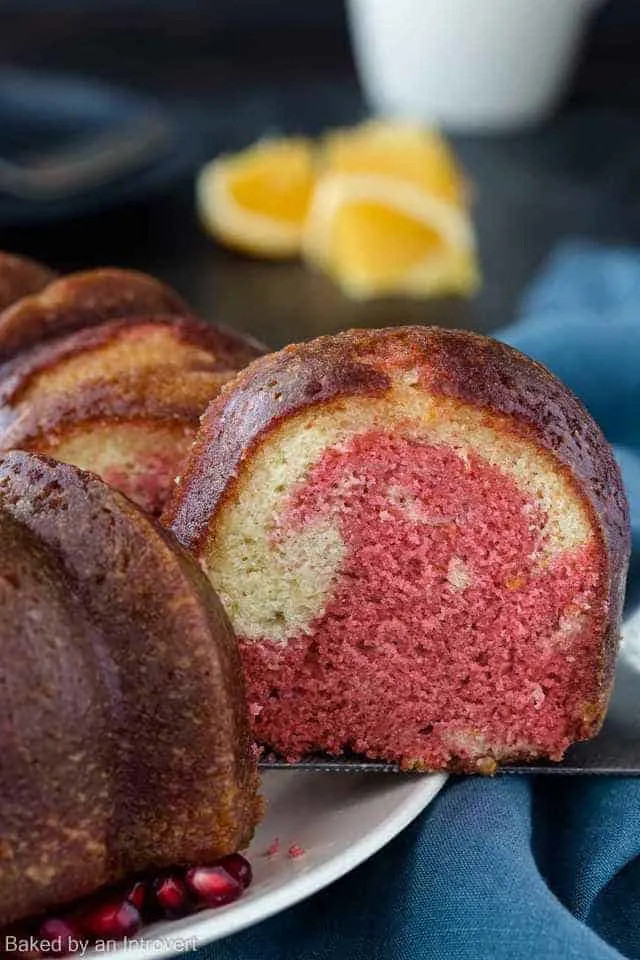 The easiest way to get beautiful swirls of color throughout the cake is to use a 1.5 tablespoon size cookie scoop and drop alternating colors of batter into the pan. Then, gently tap the pan onto the counter to remove any air pockets.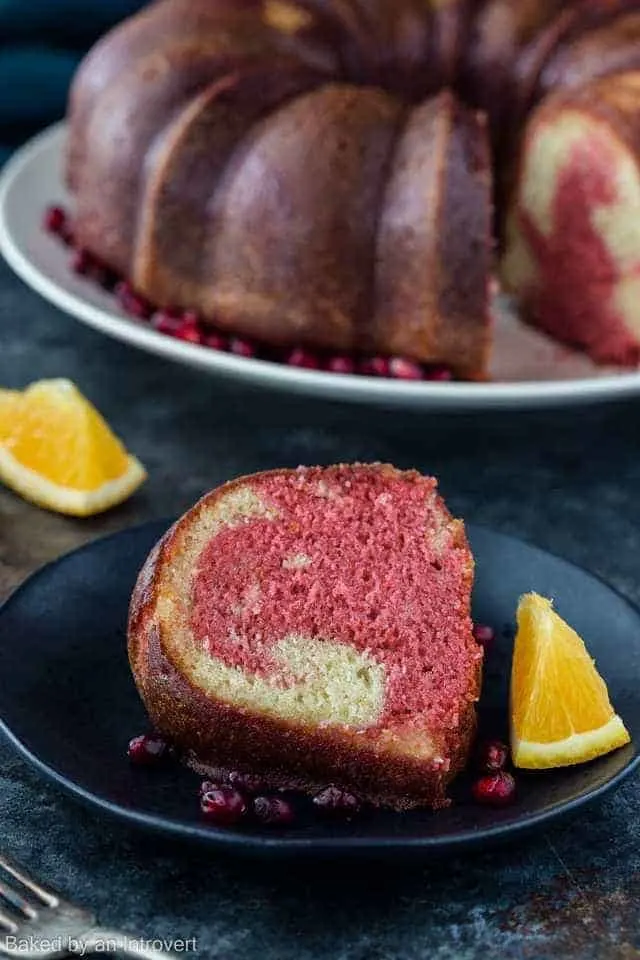 Tequila Sunrise Cake is the perfect party dessert. I'm sure it will be a smashing hit if you take it to your next holiday party. Garnish the cake with pomegranate seeds and orange slices for an extra special presentation.
Did you try this recipe? I would love for you to leave me a 5-star rating or comment. This way, I have a better understanding of which recipes you like and can create more of them.
Please take a moment to follow me on Instagram, Pinterest, Facebook, Youtube or sign up for my free newsletter to never miss the newest recipes and blog updates.
You can also shop my favorite baking tools. Thank you so much for your support!