This post may contain affiliate links. Read the full disclosure here.
Homemade Thin Mints are just like the real thing! Crisp mint chocolate cookies coated in chocolate. They taste amazing! These cookies are easy to make and everyone will rave about them. The perfect balance between mint and chocolate will have you reaching for cookie after cookie. The dough can be made ahead and frozen or the fully baked cookies can be frozen for a quick snack.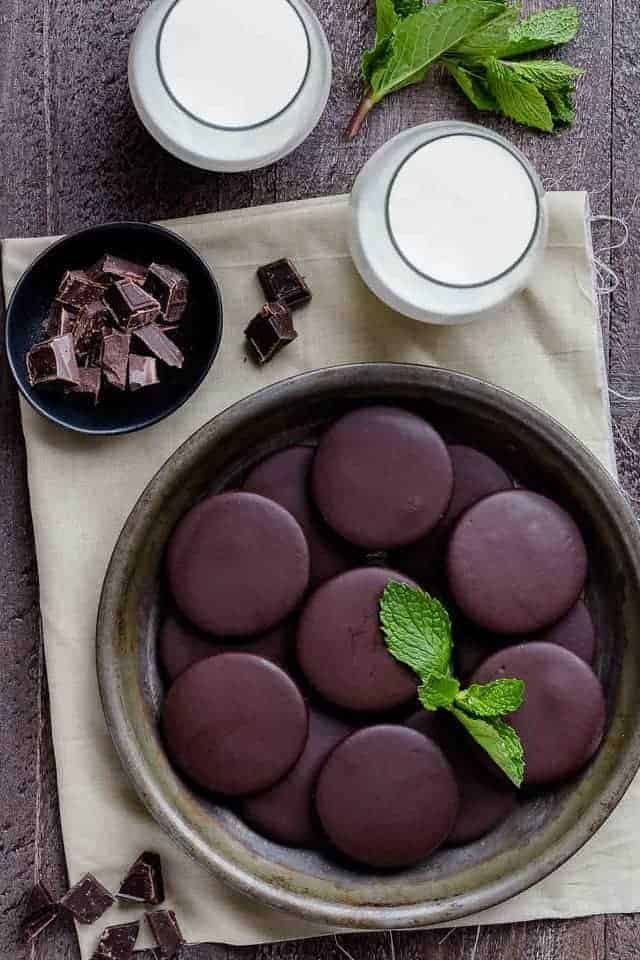 Chocolate and mint are one of those combinations that you either love, hate, or just have to be in the mood for. I fall in the last category.
I don't typically turn to mint chocolate when I need to satiate my sweet tooth. But, once in a while, I get a craving for Andes Mint cupcakes, peppermint fudge cake, or thin mints.
I've seen girl scouts selling cookies everywhere lately. They swarm the doors of Sam's Club and stand outside Hobby Lobby begging you take home 10 boxes of cookies.
Who am I kidding? No one has to beg me to buy cookies! But, that's beside the point.
This year, I decided to try my hand at making thin mints and I think it went over quite well!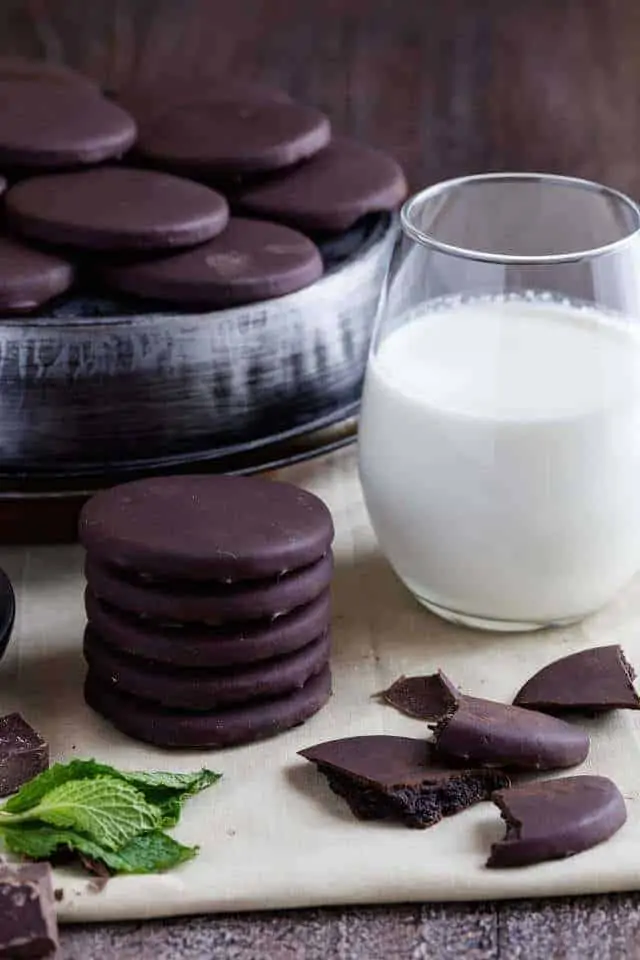 I adapted Dorie Greenspan's basic chocolate cookie recipe found in her book, Dorie's Cookies. I reduced the recipe drastically because her's yielded around 80 cookies. I also added peppermint extract to the dough.
The result is a crispy cookie with the perfect balance of mint and chocolate.
One great thing about this dough is it can be frozen for later use. That's perfect for when you need to whip up cookies on the fly!
After baking, I coated the cookies with melty mint chocolate. I added just a dash of mint to the chocolate coating to make sure it wasn't over-powering.
For melting the chocolate, I used the double boiler method. Place a heatproof bowl over a pot of barely simmering water. The steam from the water will heat the bowl and melt the chocolate.
The chocolate begins to thicken as it cools and can become difficult to work with as you are coating the cookies.
I found that leaving the bowl of chocolate over the double boiler while dipping kept cookies will keep it at the optimal consistency. Just the chocolate a stir after every second cookie or so.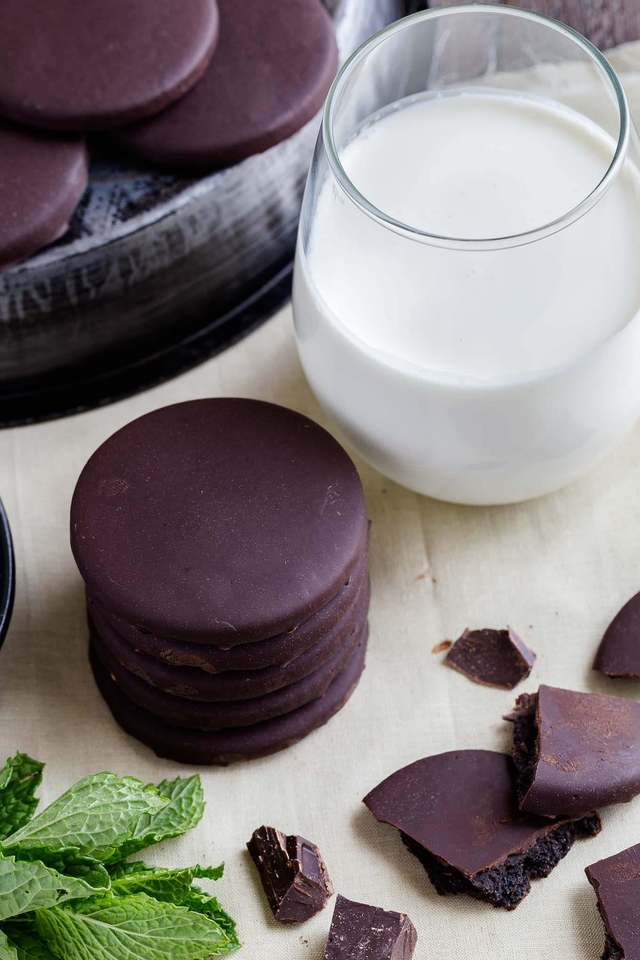 Let the chocolate set and the cookies will ready to devour!
Did you try this recipe? I would love for you to leave me a 5-star rating or comment. This way, I have a better understanding of which recipes you like and can create more of them.
Please take a moment to follow me on Instagram, Pinterest, Facebook, Youtube or sign up for my free newsletter to never miss the newest recipes and blog updates.
You can also shop my favorite baking tools. Thank you so much for your support!