This post may contain affiliate links. Read the full disclosure here.
Homemade Moon Pies are cookies from my current home state, Tennessee. They are soft vanilla cookies sandwiched around a gooey marshmallow, then dipped in chocolate.Made completely from scratch, these cookies taste almost like the original MoonPie!
This post was sponsored by Bob's Red Mill.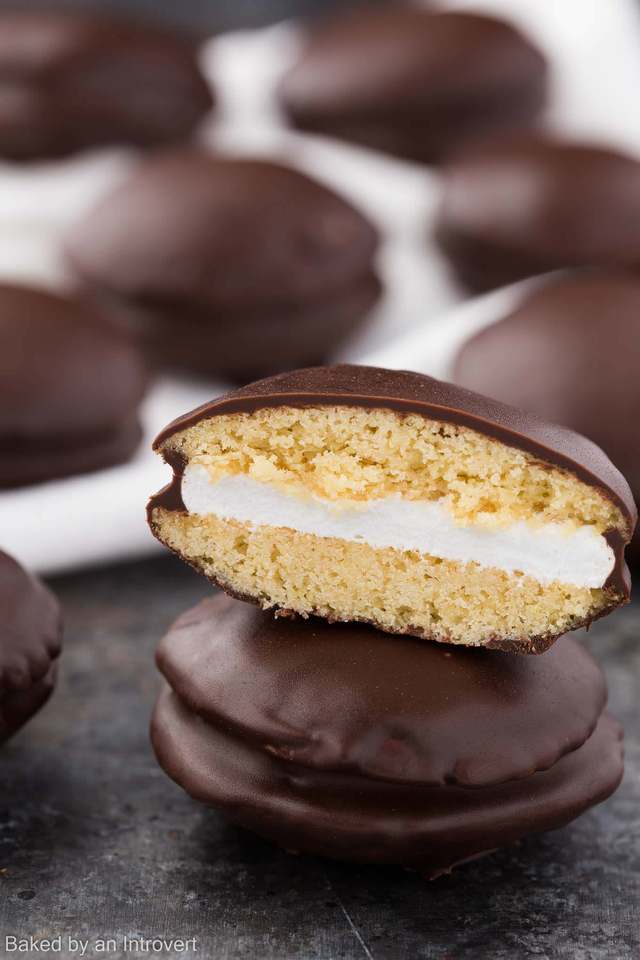 No matter what you believe when it comes to politics, I think we all can agree that everyone loves cookies! I teamed up with Bob's Red Mill for an incredible campaign celebrating a cookie from each state.
My current home state is Tennessee and what is the one cookie Tennessee is known for? MoonPies of course.
The traditional MoonPie has two graham cracker cookies sandwiched around marshmallow filling and is dipped in a flavored coating. The most popular one is chocolate but you can find them in vanilla, strawberry, and banana.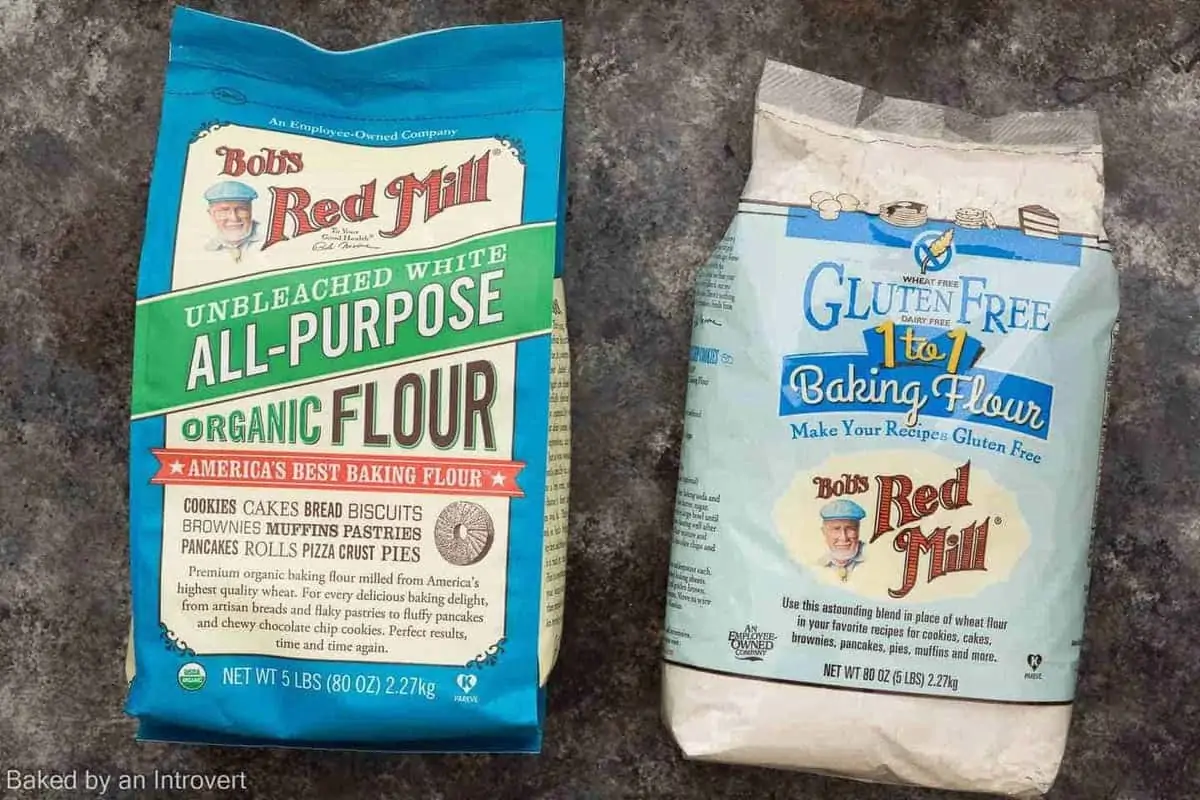 MoonPies were originated at the Chattanooga Bakery in 1917. A coal miner asked the bakery's traveling salesman for a snack as big as the moon and that is how the tasty treat got its name.
The MoonPie became popular among coal miners because it was filling, fit in their lunch pails, and they were affordable. During World War II the MoonPie was a staple in care packages for the service men.
Its popularity continued to grow throughout the years and currently produces about one million MoonPies a day.
I'm a huge fan of MoonPies myself. I have fond childhood memories of me enjoying MoonPies with special people in my life. That's why I'm so excited to recreate this beloved cookie.
It all starts with Bob's Red Mill Organic Unbleached All Purpose White Flour. This flour is incredibly versatile and perfect for all your baking needs.
I chose the make the cookie part vanilla flavored instead of graham cracker. And the cookie is a bit more cake-like. It's thicker but flavorful and soft.
The filling is made just like homemade marshmallows. I whipped up egg whites and mixed in a hot mixture of sugar syrup with gelatin. It will hold up without melting or separating from the cookies.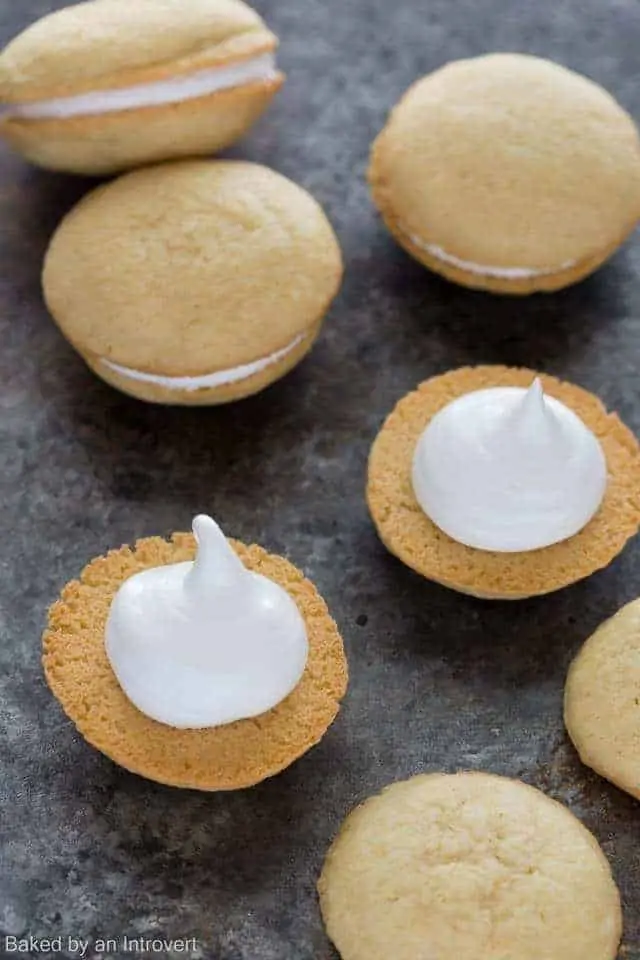 After sandwiching two cookies around a large "kiss" of marshmallow, dip them in a semisweet chocolate glaze.
These homemade moon pies are sensational!
Use this Bob's Red Mill coupon to get your bag of flour today. Also, head over to United States of Cookies to what cookies are being featured for your state!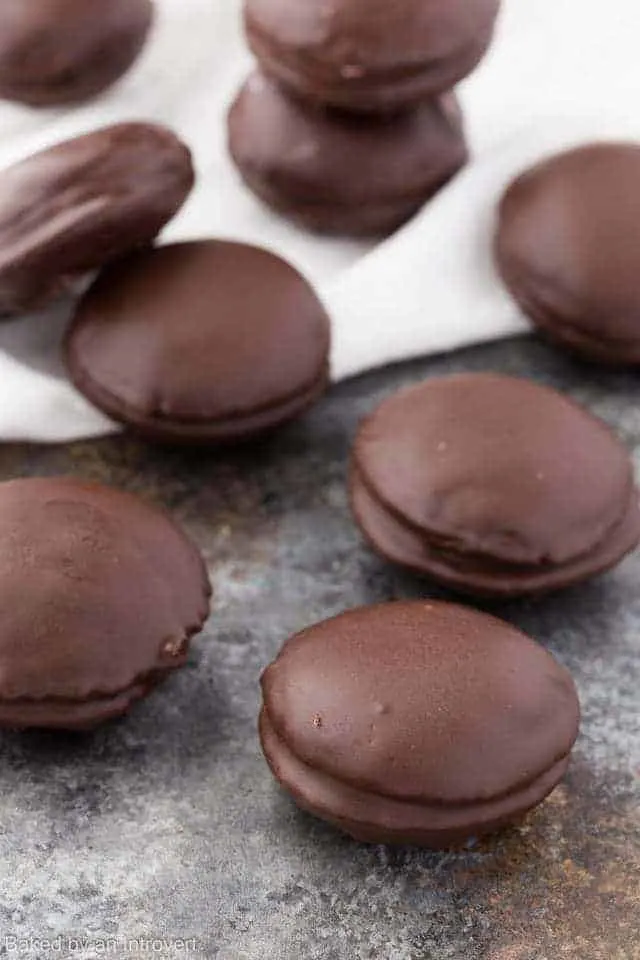 For more delicious homemade cookies, try these homemade thin mints!
Did you try this recipe? I would love for you to leave me a 5-star rating or comment. This way, I have a better understanding of which recipes you like and can create more of them.
Please take a moment to follow me on Instagram, Pinterest, Facebook, Youtube or sign up for my free newsletter to never miss the newest recipes and blog updates.
You can also shop my favorite baking tools. Thank you so much for your support!