This post may contain affiliate links. Read the full disclosure here.
Different flour types serve different purposes. Understanding flour basics will help you along in your baking journey.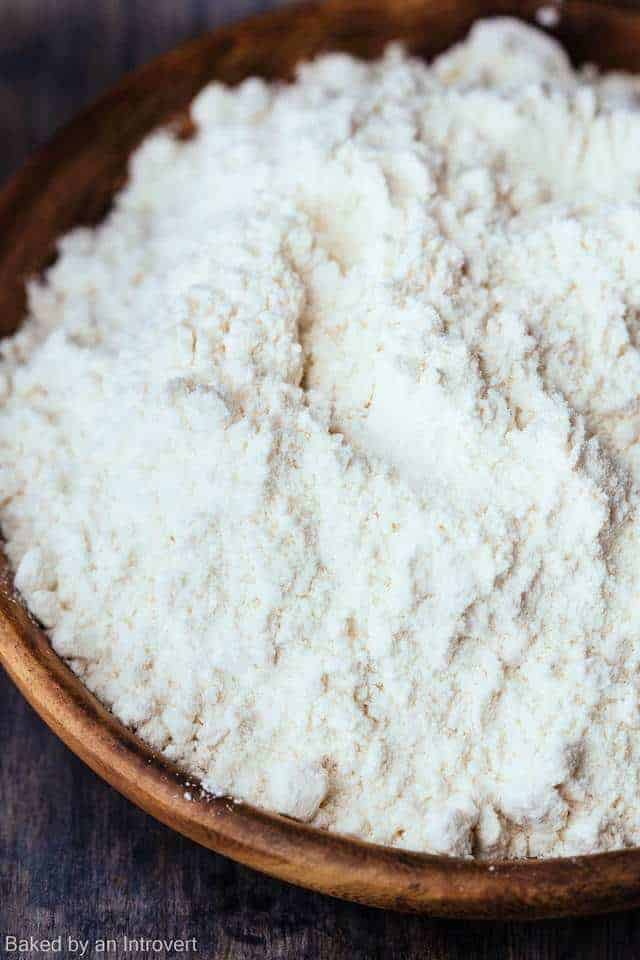 Basic Flour Information
All-Purpose Flour is the most commonly used type of flour for baked goods. It is a combination of hard and soft wheat flour. There are all purpose flours that are made with more soft wheat such as Martha White. These flours are best for cakes, sweet rolls, and quick bread.
Bread Flour is especially for bread making. It is a hard wheat flour with a high protein content that yields sturdy yeast bread.
Cake Flour is a soft wheat flour that contains a much lower protein content. This flour produces a tender, delicate crumb. You can use all-purpose flour in place of cake flour by using 2 Tbs less of all-purpose flour per cup.
Self-Rising Flour is an all-purpose flour with salt and leavening already added in. This flour is not meant to be used in yeast bread. Do not substitute self-rising flour for all-purpose flour. However, you can substitute all-purpose flour for self-rising flour by adding 1 tsp of baking powder and ½ tsp salt to 1 cup all-purpose flour per 1 cup of self-rising flour.
Unbleached Flour is all purpose flour that has not had any bleaching agents added during processing. I buy all of my flours unbleached because it lends a fresher taste. Unbleached flour can be used in place of all-purpose flour.
Whole Wheat Flour is flour at its purist. It contains the germ and bran, unlike white flour where the germ and bran is removed. Whole wheat flour is more nutritious and often preferred by many bakers. You can substitute whole wheat flour for white flour by subtracting 2 Tbs of whole wheat flour per cup all-purpose flour.