Crunchy, gooey pecan pie bars are a wonderful fall treat. A crisp shortbread crust gets topped with classic pecan pie filling for a simple and portable dessert.
A long time ago I shared a recipe for chocolate bourbon pecan bars. Today's pecan pie bars are inspired by that old recipe.
I revamped it slightly, omitting the chocolate in the crust and filling. I also adjusted the filling so it's a bit more gooey like a pecan pie.
I left the pecans whole instead of chopping them up and I used 4 cups of pecans. These bars are so crunchy and gooey.
The edges bake up a bit crisper than the center. I prefer the middle pieces over the edges pieces.
The crust is thick to support all the filling. I sprinkled a little brown sugar over the crust before baking it to create a crisp layer of caramelized sugar.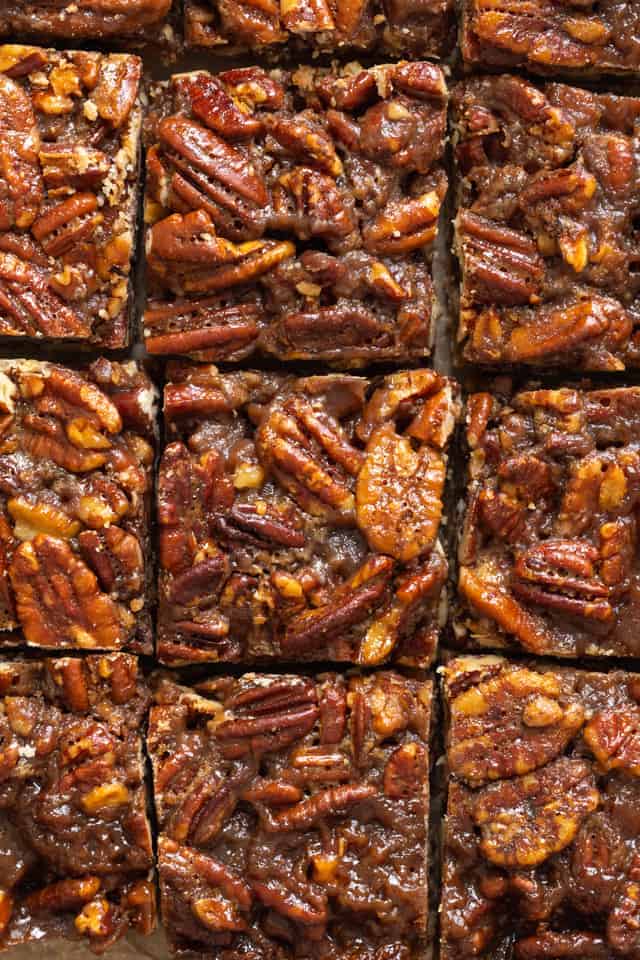 Do pecan pie bars need to be refrigerated?
It is best to refrigerate pecan pie bars after they've cooled. They will keep for up to 5 days stored in the refrigerator.
Can I freeze pecan pie bars?
These bars freeze well and they'll keep for up to 3 months in the freezer. Thaw them overnight in the refrigerator before serving.
---
How to make pecan pie bars?
Step 1: Make the crust
The crust comes together easily! Just whisk all the dry ingredients together then stir in the melted butter.
You should have a cookie dough-like texture.
Press the dough into the bottom of the pan and sprinkle the top with brown sugar.
The sugar will harden as the crust bakes and this helps prevent the filling from making it soggy.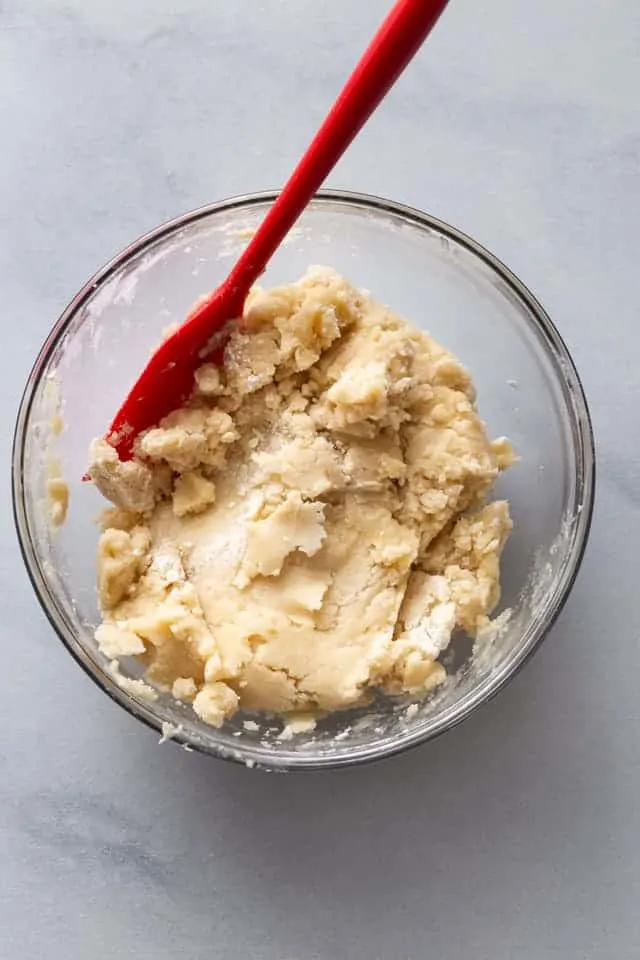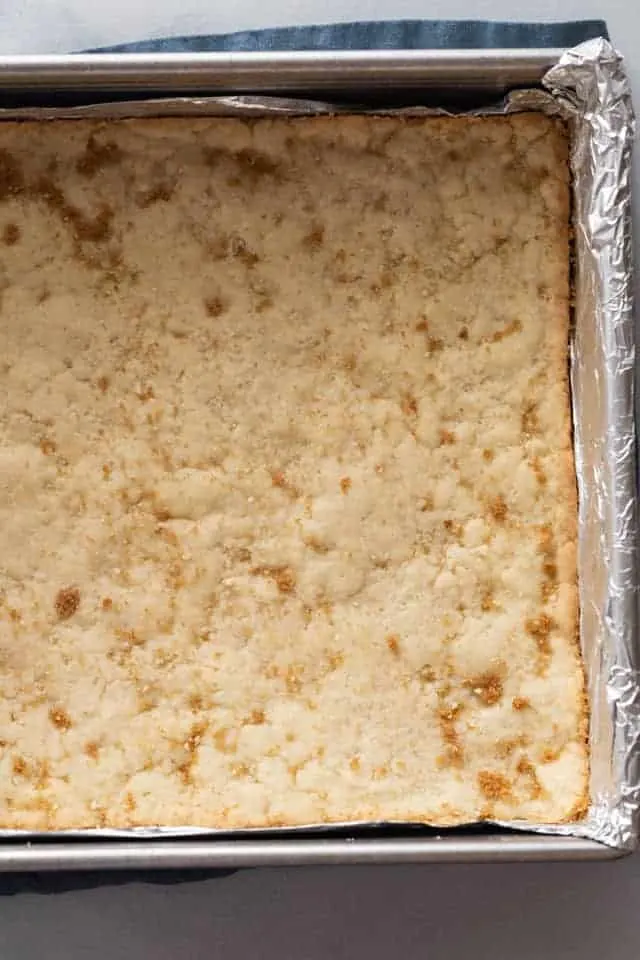 Step 2: Make the filling
The pecan pie bar filling is super easy to make. Just whisk all the ingredients together then fold in the pecans.
I like to toast my pecans beforehand so the flavor really shines in the bars.
Step 3: Bake the bars
Spread the filling over the baked crust and bake the bars until the filling is bubbly and golden brown.
I find that it takes about 30 to 35 minutes for them to bake in a 9-inch square pan.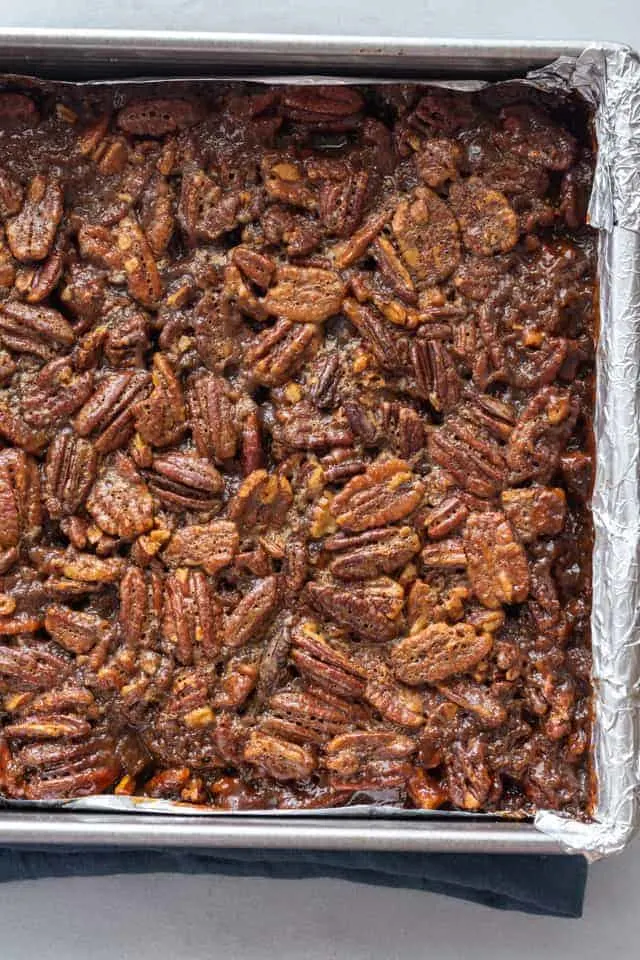 Tips for making pecan pie bars
These bars are thick! If you want thinner bars, bake them in a 9x13-inch pan for 20-25 minutes.
Line the pan with foil to make it easier to remove the bars.
Allow the bars to cool to room temperature before trying to cut them.
More recipes you'll love
NEED MORE BAKING IDEAS? Subscribe to our newsletter and Youtube channel. Also, follow along on Facebook, Instagram, and Pinterest for all the latest updates!