This post may contain affiliate links. Read the full disclosure here.
Skip take-out pizza and make it at home instead! Spicy Sausage Pizza is loaded with so much flavor that will be a hit with everyone in your family.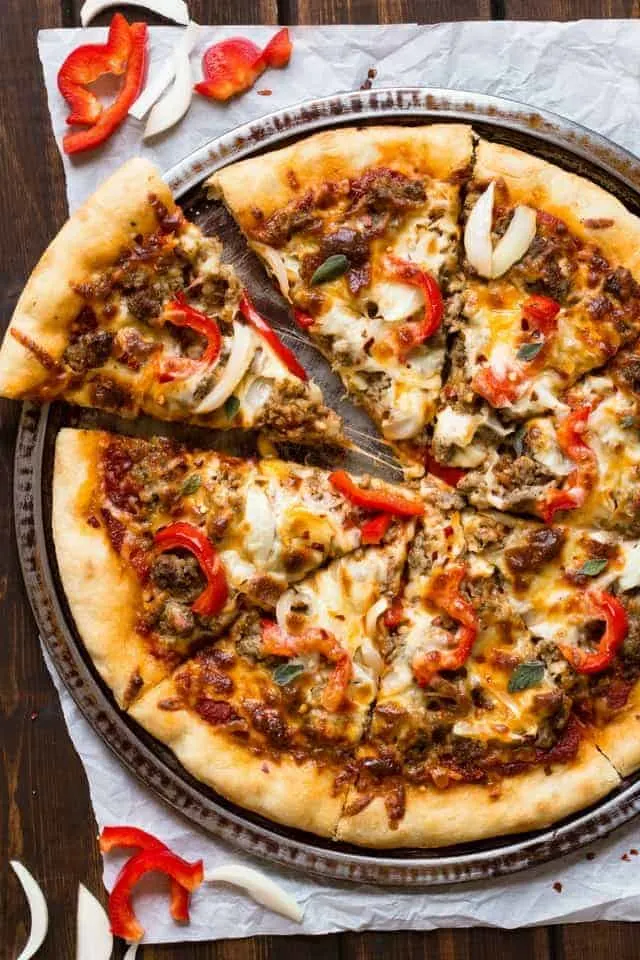 The crust is made using my tried and true homemade crust recipe. It gets topped with loads of spicy sausage, sweet peppers, onions, chili oil, crushed red pepper, and mozzarella cheese. It just may be the best spicy pizza out there. If you are looking for something different, give this pizza a try!
We are taking a break from sweets today and focusing on another one of my beloved favorites, PIZZA!!
We all know how delicious this carby meal is and I'm excited to share my latest version.
Today's spicy sausage pizza is a real kicker. It puts fire on the taste buds.
If you are not a fan of spicy food, I'm sorry to say, this pizza is not for you. You may want to try my bbq chicken pizza instead!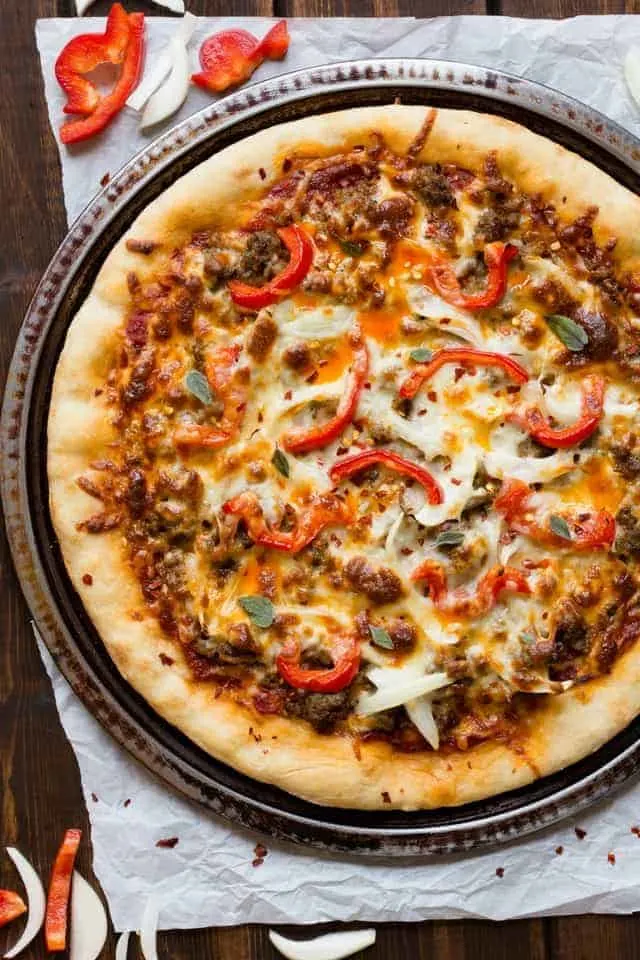 Assembling Spicy Sausage Pizza
I use my favorite pizza dough and topped it with loads of spicy sausage. I actually used breakfast sausage because I'm not a fan of Italian sausage. However, you can certainly top your pizza with any spicy sausage you like.
I found the best pizza sauce and used that instead of store-bought but again, you can use whatever you like.
Onion and mini sweet peppers are the vegetables I chose to compliment the hot sausage. I love the slight touch of sweetness from the peppers. The onion will cook down and become a little sweet as well!
Once the pizza has finished cooking, drizzle it with chili oil and sprinkle some crushed red pepper on top.
This is the type of food that makes my husband want to marry me all over again. It's the right combination of simple ingredients with the perfect amount of heat.
He is a spicy food loving guy after all.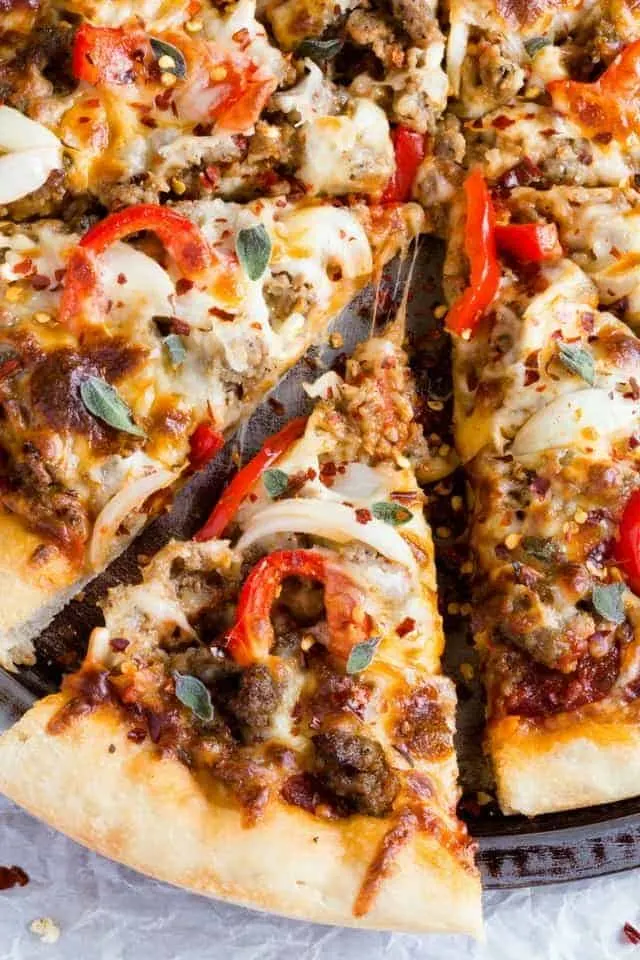 Did you try this recipe? I would love for you to leave me a 5-star rating or comment. This way, I have a better understanding of which recipes you like and can create more of them.
Please take a moment to follow me on Instagram, Pinterest, Facebook, Youtube or sign up for my free newsletter to never miss the newest recipes and blog updates.
You can also shop my favorite baking tools. Thank you so much for your support!