This post may contain affiliate links. Read the full disclosure here.
Fried Pickle Spears are Panko crusted dill pickle spears fried in a skillet until golden and crunchy.
Fried Pickle Spears
Have you ever had fried pickles?
As unusual as it may seem, this tangy and crunchy treat is a culinary delight. It is not uncommon to see fried pickles listed as an appetizer on the menu of "southern" restaurants.
Typically fried pickles are made with the bite-sized burger chips but I like using the spears. They pack more of a tangy punch and require less seasoning in the batter.
How to make fried pickle spears?
I started by laying the spears out on paper towels to drain off excess moisture. I even blotted them a bit then dredged them in flour and egg before adding the panko crust.
This method worked out perfectly, the panko breadcrumbs adhered to pickle spears and after frying, they turned golden and crunchy. Serve the fried pickle spears with ranch dressing as a dipping sauce and you have the perfect appetizer.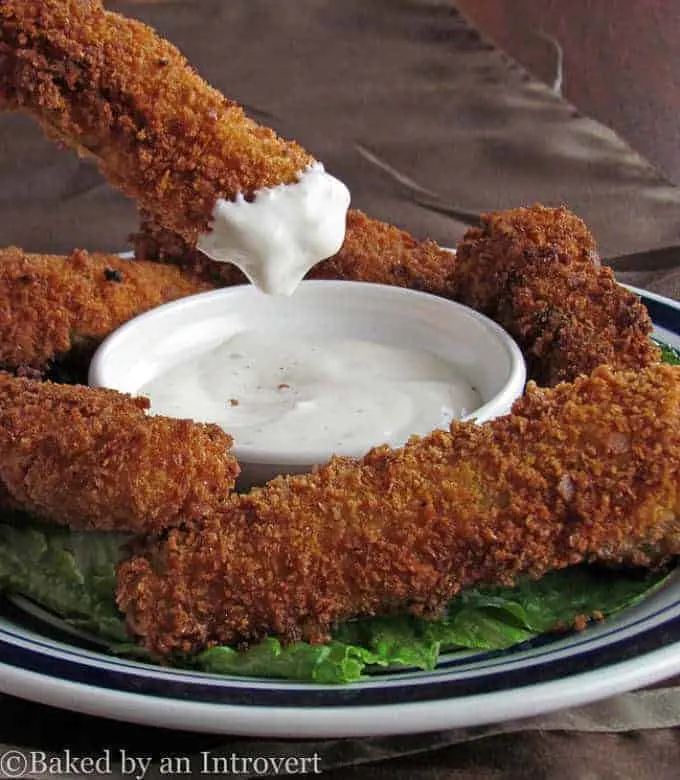 If you make this fried pickle spears recipe, please let me know how you like them! Did you try a different sauce? I'd love to hear about your experience.