This post may contain affiliate links. Read the full disclosure here.
This simple recipe for homemade Cherry Almond Biscotti is like a little piece of heaven. If you've never made biscotti at home, you are in for a real treat. This recipe yields crisp, tender cookies that won't break your teeth.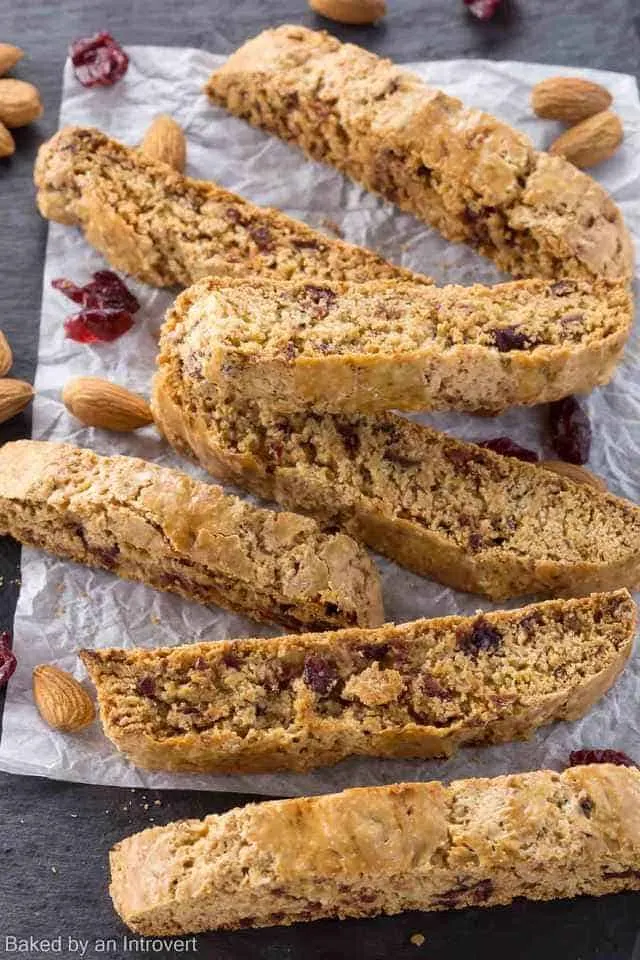 When it comes to biscotti, it's hard to beat a crunchy texture that isn't difficult to eat. All too often they are extra hard and nearly break your teeth if you try to eat it without dunking it in coffee or milk. This recipe for Cherry Almond biscotti is just the opposite of that!
---
The Identity of Cherry Almond Biscotti
Classic biscotti is a well-known coffee house cookie. Their crunchy texture makes them perfect for dipping. They are sweetly flavored and often times speckled with nuts or dried fruit. The variations between recipes produce different levels of sweetness and crunch. But for me, there are certain elements that make the best biscotti.
The biscotti that I enjoy most are crisp but still tender enough to eat without dunking. They are studded with my favorite dried fruit, cherries in this case. Each bite offers a sweet almond flavor that you simply can't get enough of.
The almond scent that fills the air as the biscotti bakes is almost as good as the taste.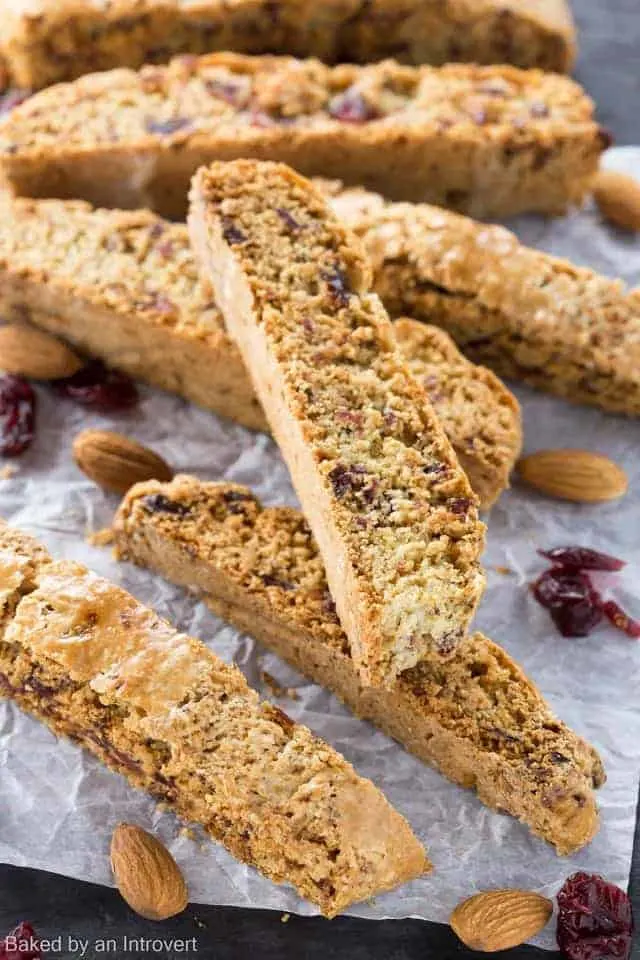 Making the biscotti
To keep the biscotti from being too hard, I swap a small portion of the all-purpose flour for almond meal. This helps to minimize gluten development in the crumb, keeping it loose and crumbly. Using a combination of oil and butter give the biscotti intense buttery flavor and softens the crumb. This is a recipe that you can enjoy without dunking in coffee or milk.
Biscotti always get baked twice. First, shape it into a log and bake it until set. Then, cut it into slices and bake on each side until crisp. The oil and butter work their magic in keeping the biscotti from drying out during its second round in the oven. No dry, tooth-cracking biscotti here!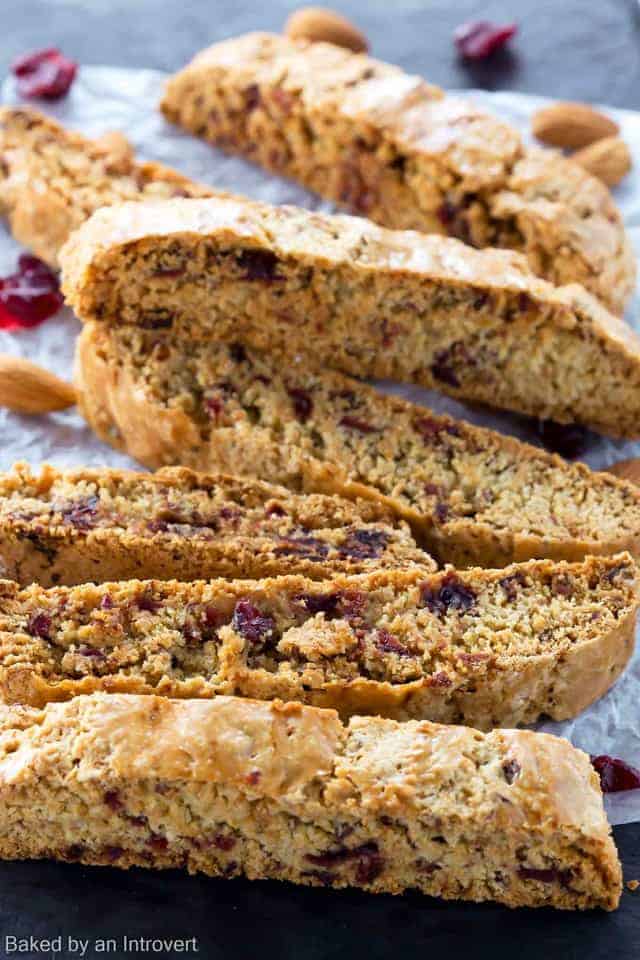 Did you try this recipe? I would love for you to leave me a 5-star rating or comment. This way, I have a better understanding of which recipes you like and can create more of them.
Please take a moment to follow me on Instagram, Pinterest, Facebook, Youtube or sign up for my free newsletter to never miss the newest recipes and blog updates.
You can also shop my favorite baking tools. Thank you so much for your support!