This post may contain affiliate links. Read the full disclosure here.
This summery strawberry cake has a tight, almost dense crumb with a gorgeous pink color and rich strawberry flavor. The luscious strawberry buttercream makes this a pretty in pink cake all around. It's the perfect way to end an outdoor summer lunch party, but you'll love eating it any time of day.
Let's get a few more delicious strawberry recipes in before the days start to shorten and the nights turn cool. Strawberry desserts to me are the ultimate summer treats.
My strawberry shortcake cake is one of my most requested recipes from family and friends. It's an easy way to serve strawberry shortcake to a larger group. And my strawberry mousse cake? With it's buttery crust and creamy strawberry mousse – it's so good.
If you are looking for something lighter, and you've made macarons before – try these strawberry macarons. They are loaded with sweet strawberry flavor and are sure to be a favorite treat in your house.
This strawberry cake recipe is not your typical light and fluffy cake. Those are good. Trust me. Make my basic vanilla cake and tell me how much you love it. But this cake is not like that.
This cake has a tight crumb, but it's still moist and delicious. And a delightfully creamy, dreamy strawberry buttercream frosting. I think of this as a daytime cake. Perfect for a mid afternoon snack.
The strawberry flavor comes from a scrumptious mixture of a reduction made from pureeing strawberries and a strawberry emulsion. You can buy an emulsion on Amazon, or at your favorite bakery supply store, but if you can't find it, you can still make this cake. It has so much rich berry flavor you won't believe it.
I like to use fresh berries whenever I can. You can use frozen berries if they are your only option but you'll get better flavor from fresh ones.
Recipe Snapshot
TASTE: Luscious sweet berry flavor
TEXTURE: Tight, moist crumb
EASE: Moderate
TIME: An hour and twenty minutes
What You'll Need
How to Make Strawberry Cake
This is one of my medium difficulty cakes. It's worth the effort, but it is helpful if you've worked with egg whites before!
Make the cake
To prep to make this cake, you will initially chop your strawberries. Preheat the oven to 350, grease two 9-inch round cake pans and line them with greased and floured parchment paper.
Make the strawberry puree. Add the chopped strawberries and to the bowl of a food processor and process until smooth. Transfer to a saucepan, cook over medium heat, stirring occasionally until the puree has thickened and reduced to ¾ cup. Remove from heat and let cool, about 20 minutes, stirring occasionally.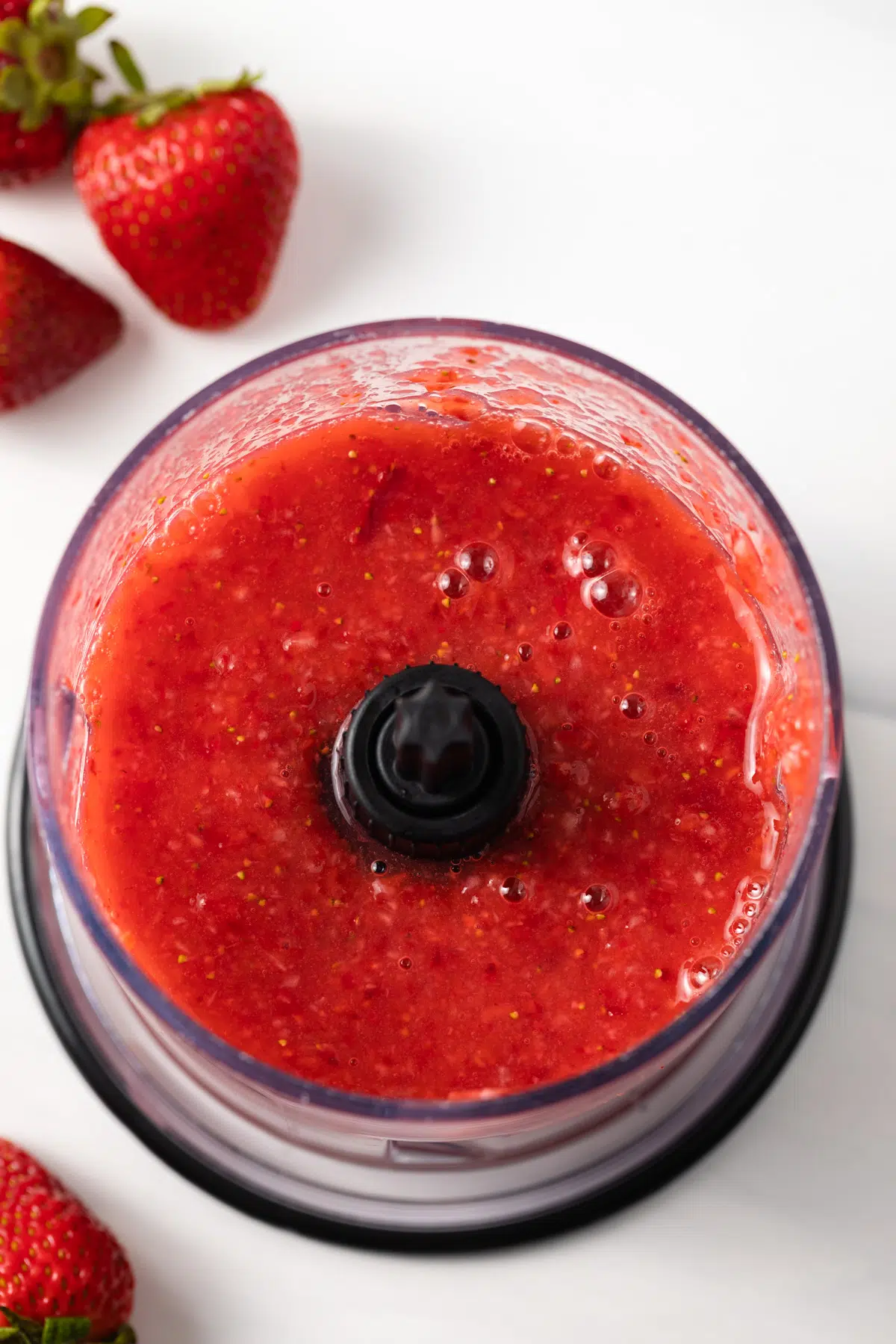 Prepare the egg whites. In a large bowl, beat the egg whites with an electric mixer on medium speed until foamy. Gradually add ½ cup (100 g) of the sugar while the mixer is running. Turn the mixer up to high speed and whip the egg whites to soft peaks. Set aside.
Cream butter and sugar. In a separate large bowl, beat the butter and remaining 1 cup (200 g) sugar together until light and fluffy, about 5 minutes. Add in the vanilla extract, strawberry emulsion, and ½ cup (120g) of the strawberry puree.
Mix the dry ingredients. Combine the flour, baking powder, and salt in a medium bowl.
Make the batter. Stir dry ingredients with a whisk and add it to the butter mixture alternately with the buttermilk, beating well after each addition. Gently whisk ⅓ of the egg whites into the batter. Using a rubber spatula, gently fold in the remaining egg whites until well combined.
Bake. Divide the batter evenly between the prepared pans. Bake for 20-30 minutes or until a toothpick inserted into the center comes out with a few moist crumbs. Take care to not over-bake. Cool for 10 minutes. Remove from pans and cool completely on a wire rack.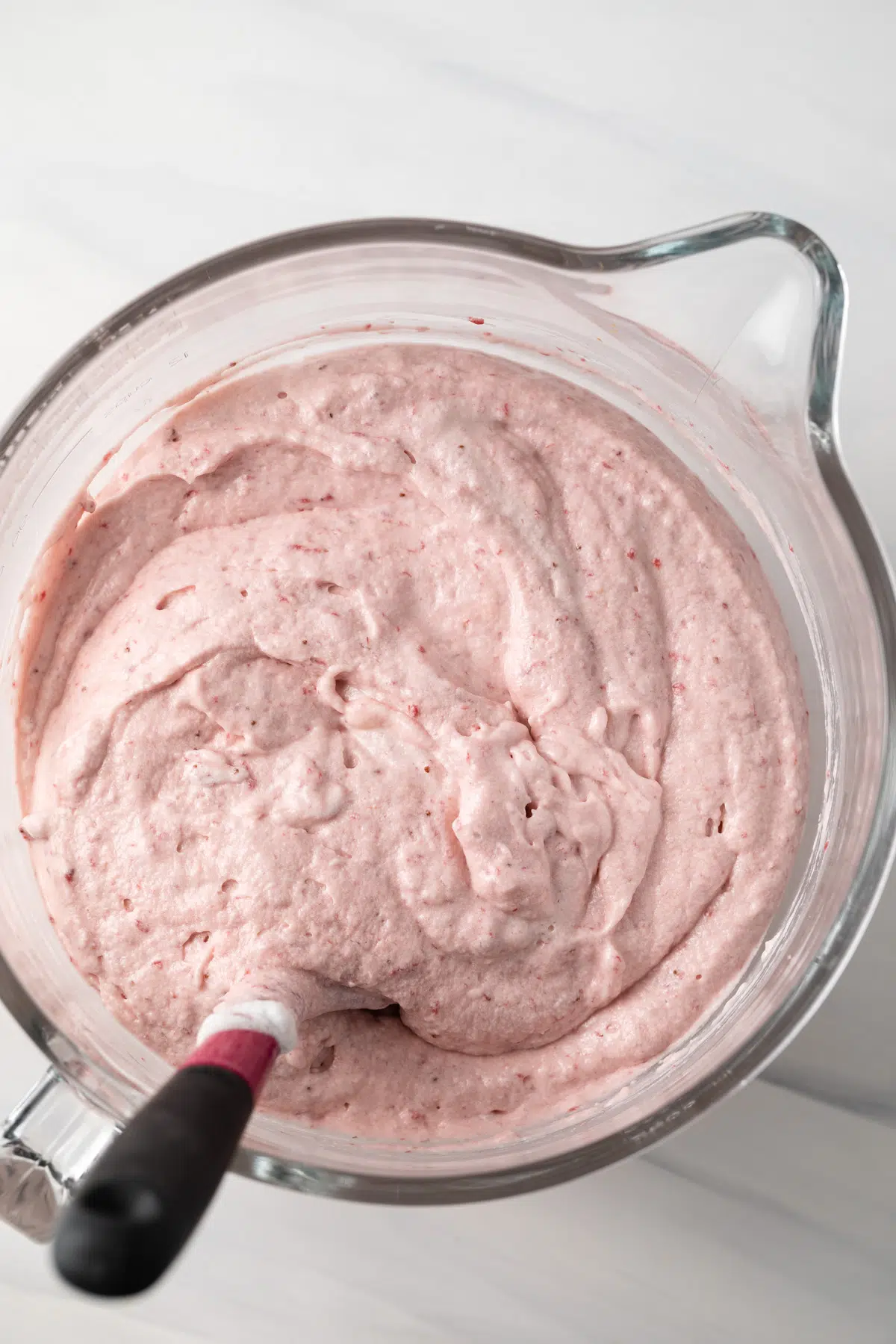 Make the frosting
Cream the butter and sugar. In the bowl of a stand mixer fitted with the paddle attachment or a large mixing bowl with a handheld electric mixer, beat the butter on medium-high speed until creamy and pale in color, about 5 minutes. Then add half the powdered sugar and beat on low until the sugar has just fully moistened. Turn the speed up to medium-high and beat until well incorporated, about 3-5 minutes. Then repeat with the remaining confectioners' sugar – add it to mixture, beat on low just until the sugar has fully moistened, then turn the speed up to medium-high and beat until well incorporated, about 3-5 minutes.
Add the flavorings. Add the vanilla, strawberry emulsion, and salt. With the mixer on low, slowly add 3 tablespoons of the heavy cream. Turn the mixer up to medium-high and beat until it is well incorporated, about 3-5 minutes. (After 2 minutes stop and scrape down the sides and bottom of the bowl then continue mixing.)
Finish the frosting. Check the consistency of the frosting and add more cream, ½ tablespoon at a time, if needed. The frosting should be soft and spreadable but not so loose that it doesn't hold its shape. Add the remaining ¼ cup (60 g) strawberry puree and beat at medium-low speed until fully mixed in, about 30 seconds.
Assemble the cake
Prepare the cake. After it is completely cooled, use a serrated knife to carefully level the tops of the cake layers.
Frost the cake. Place one cake layer onto a serving platter, top side up. Spread about ⅓ of the frosting over the top. Add the second cake layer, bottom side up. Cover the top and sides of the cake with the remaining frosting.
Decorate. Decorate with strawberries if desired.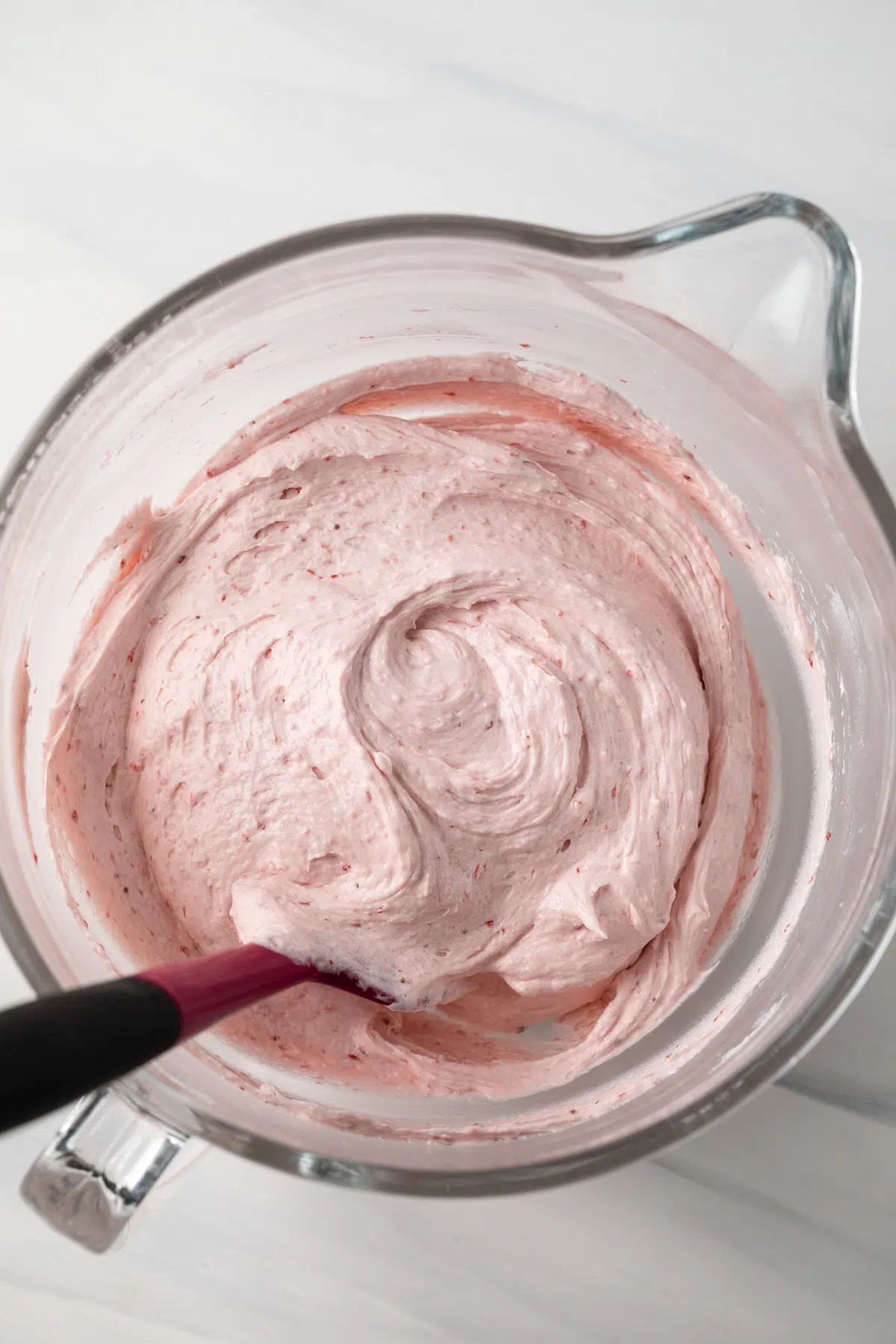 Handy tip: Use Bake Even Strips
Bake Even Strips, if you have never used them, are cloth strips that you wet and place on the outside edge of your baking pan. They keep the edges of the cake from cooking more quickly than the interior, which keeps the cake batter from cracking as it bakes, and allows it to brown more uniformly.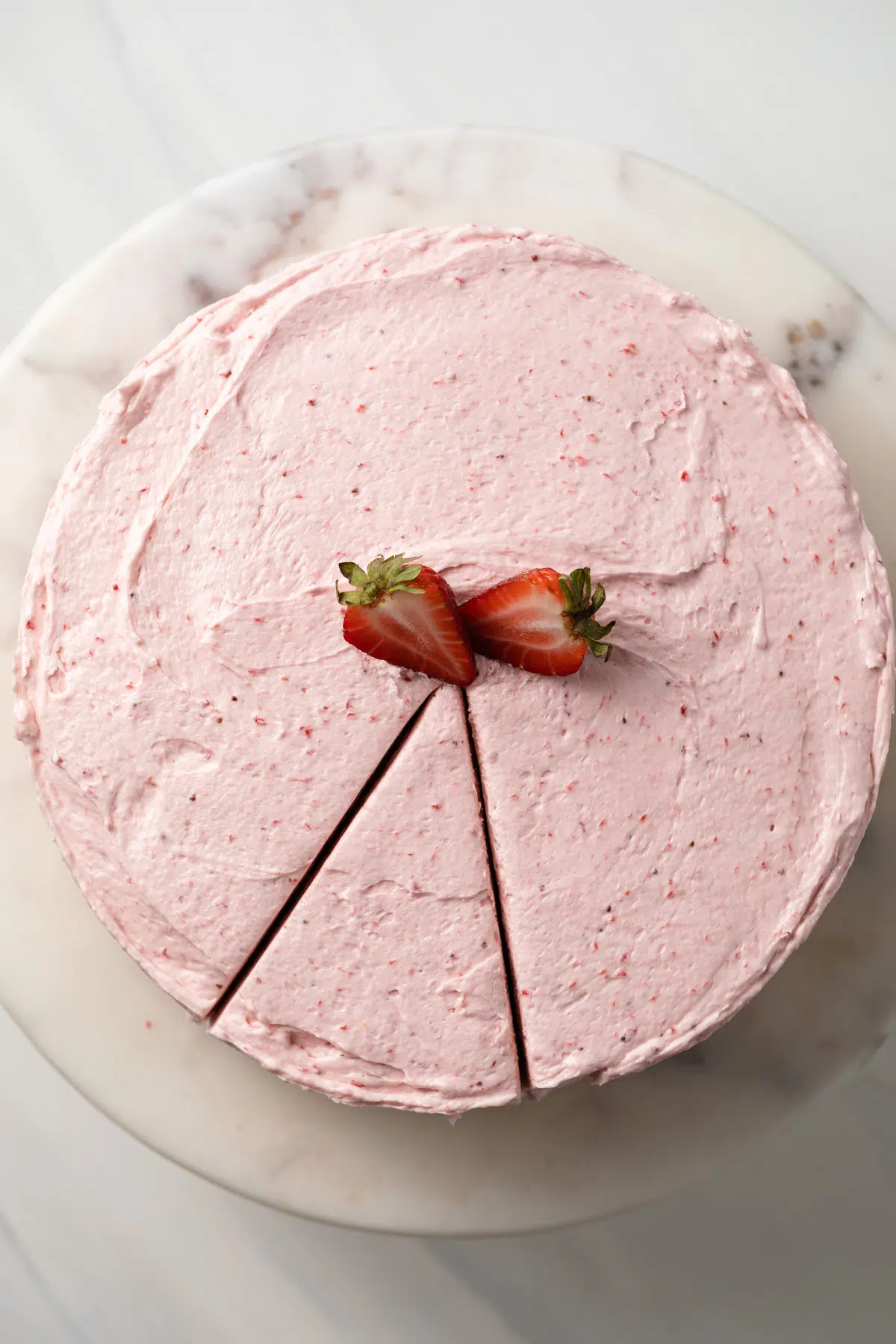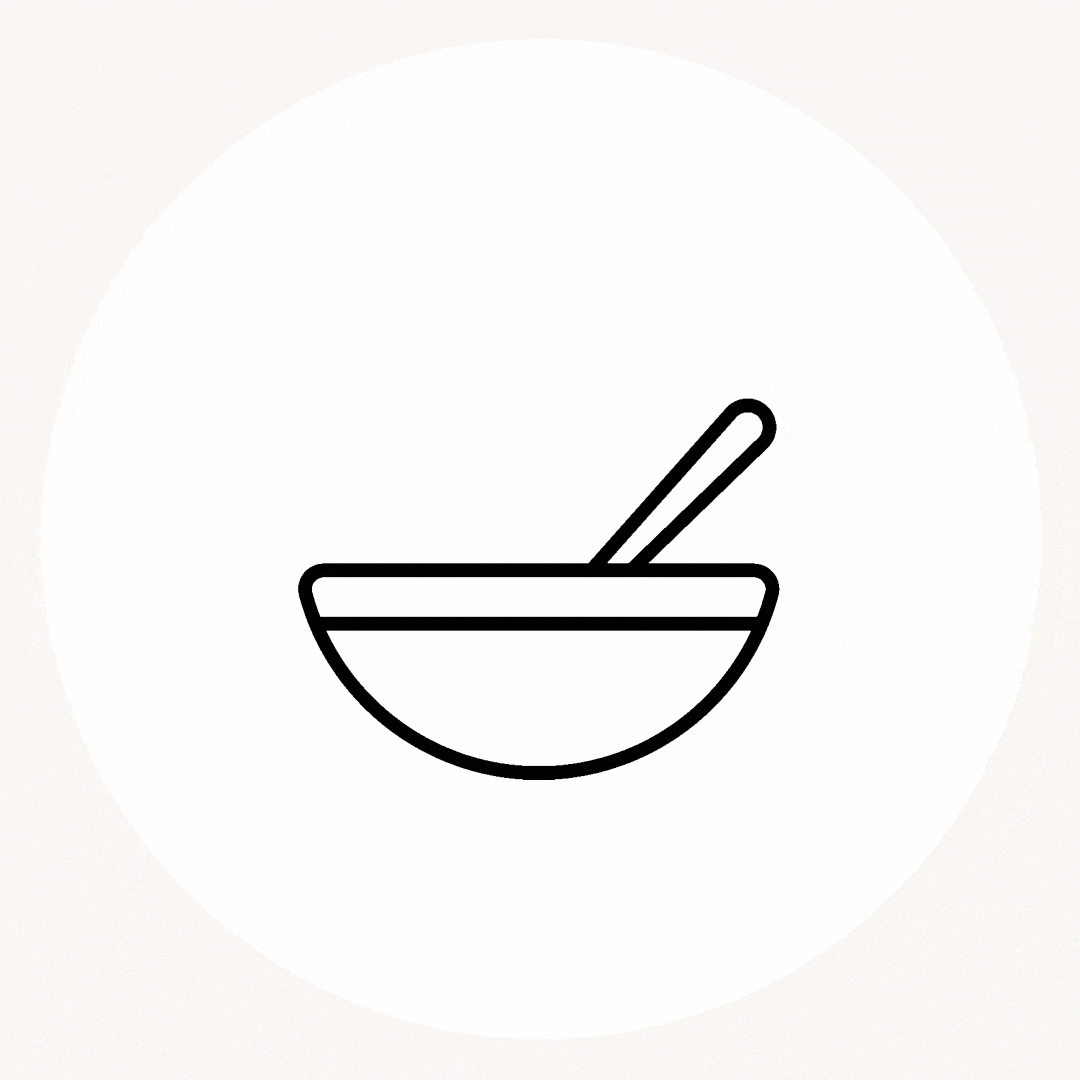 Tips For Success
Strawberries: Frozen strawberries can be used in place of fresh. However, the cake will have the best flavor with fresh strawberries.
Buttermilk: Be sure to use full-fat buttermilk for the best texture. This recipe will work with regular whole milk if you don't have access to whole buttermilk.
Strawberry emulsion: You can order LorAnn Strawberry Bakery Emulsion on Amazon. If you don't want to use it, simply leave it out.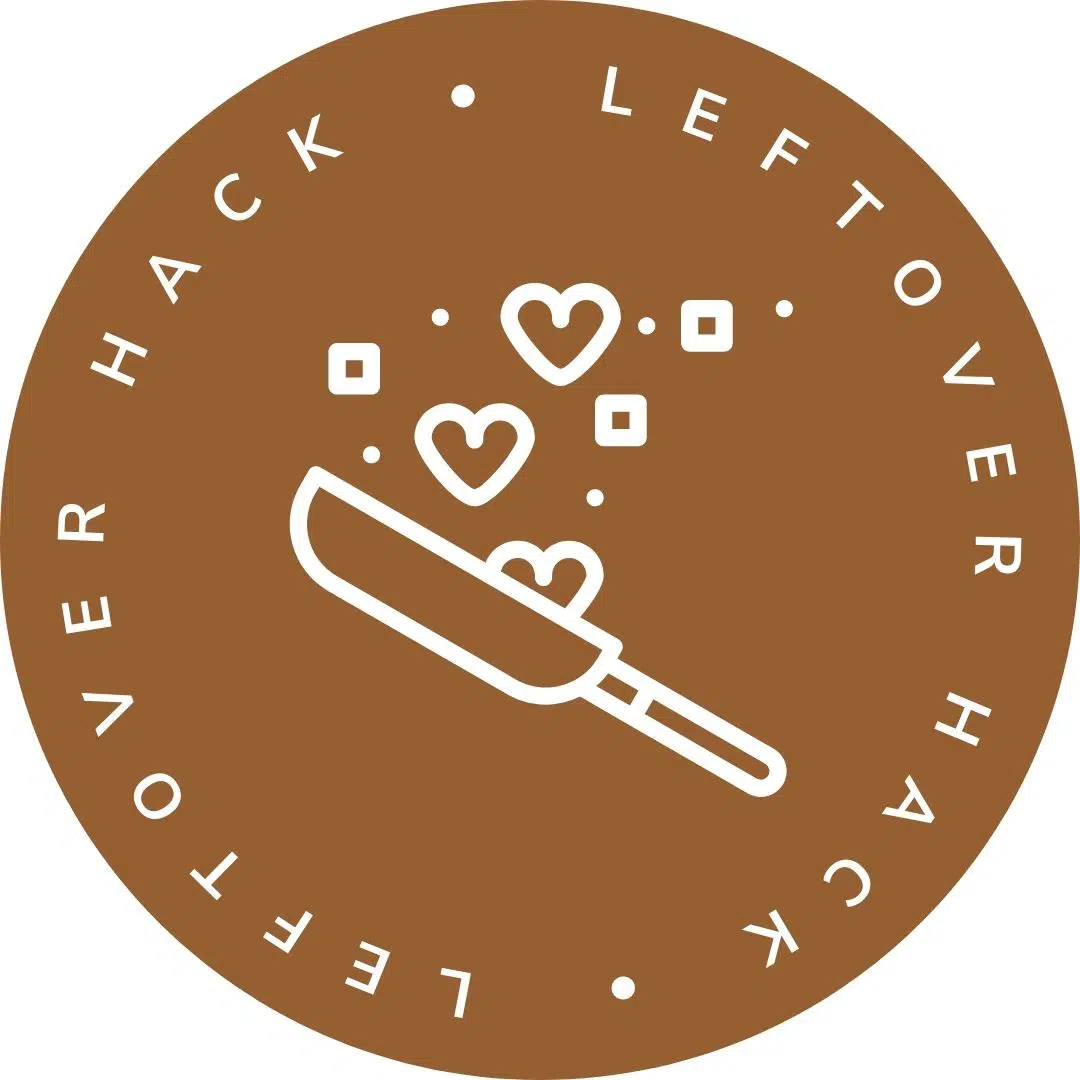 Storage & Freezing
Frosted cake can be refrigerated for up to 2 days. Bring to room temperature before serving.
Frosting can be made and refrigerated for up to 2 days. Bring to room temperature before using and re-whip if needed.
Cake layers can be covered tightly and stored at room temperature for up to 2 days.
Let them eat cake! Here are some of my favorite cakes – make for a special occasion or for no occasion at all!
Did you try this recipe? I would love for you to leave me a 5-star rating or comment. This way, I have a better understanding of which recipes you like and can create more of them.
Please take a moment to follow me on Instagram, Pinterest, Facebook, Youtube or sign up for my free newsletter to never miss the newest recipes and blog updates.
You can also shop my favorite baking tools. Thank you so much for your support!