This post may contain affiliate links. Read the full disclosure here.
Mango Cupcakes with Mango Buttercream are perfect for spring! They are super easy to make. Made with fresh mango puree, mango extract, and topped with mango buttercream, these cupcakes are chock full of mango flavor. These cupcakes are perfect for a spring picnic or cookout!
I hope your week is off to a great start! We got some news a few weeks ago that I am finally able to share…
I'm not sure if I've ever mentioned the fact that my husband works for the US Army. It's one of those things that I don't really like sharing on the internet. But, he went to college and commissioned as an officer.
He's put in over 10 years and is only 10 more years away from retiring. Or so we thought…
Last year we heard there was going to be a review board and soldiers from my husbands year group, meaning they graduated and commissioned in the same year as my husband, are going to be forced to leave the Army.
A few weeks ago we were told that 700 soldiers were cut. My husband being one of them.
This is a life altering event and honestly, it's terrifying.
The Army has provided us with a steady income and health benefits. It's allowed us to buy a house, which we just bought last year.
I've been fortunate enough to be able to stay home and dedicate all my time to growing the blog and building my brand. Our life has been comfortable.
I'm not saying this to brag, but to remind you not to take things for granted. We get so comfortable when things go smoothly that we forget to stop and count our blessings.
Take a moment to stop and appreciate everything you have. Not just material things, but heath, family, and friends too. You never know when something so important to you will be taken away.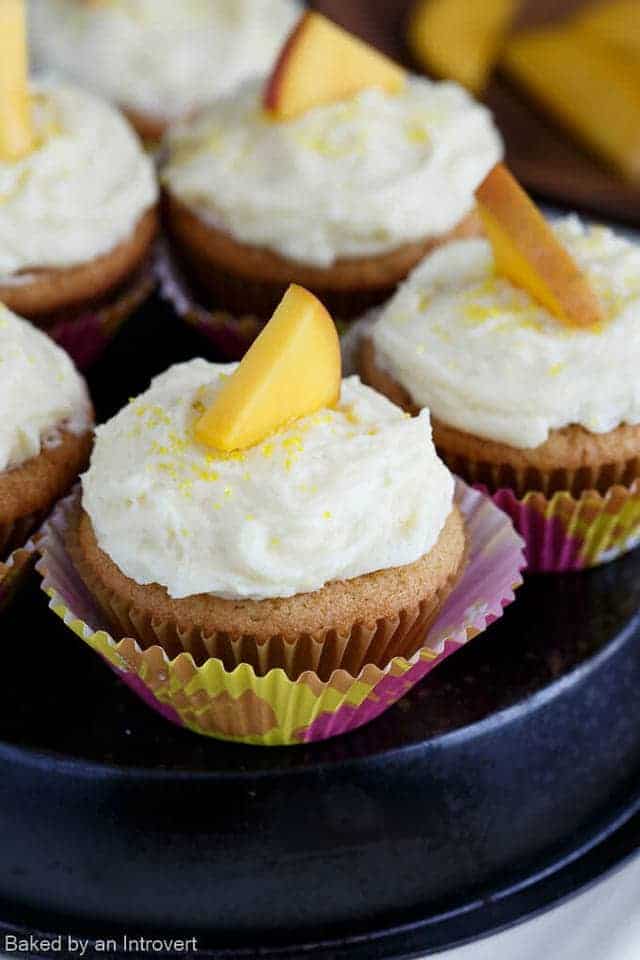 Okay, enough with the sappy stuff. Let's talk cupcakes!!
Did you try this recipe? I would love for you to leave me a 5-star rating or comment. This way, I have a better understanding of which recipes you like and can create more of them.
Please take a moment to follow me on Instagram, Pinterest, Facebook, Youtube or sign up for my free newsletter to never miss the newest recipes and blog updates.
You can also shop my favorite baking tools. Thank you so much for your support!